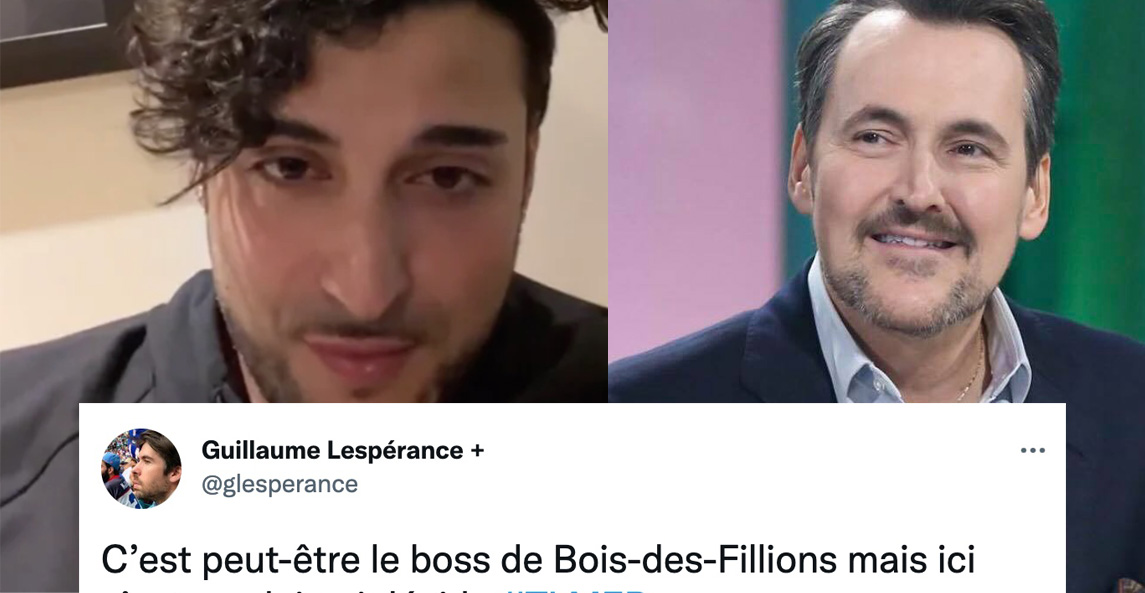 Everybody's Talking About It producer explains why controversial robbery organizer isn't on the show
During one of his lives, the organizer of the party of influencers James William Awad had said that he was going to be present at Everyone talks about it when the show returns after the holidays. The guest list was released this afternoon that James is not on it. He had however said that he was going to do an interview with Guy A Lepage.
Here is the excerpt where he says it all:
See this post on Instagram
Everyone talks about it announces its guests:
The guest list came out today and as we can see James William Awad is not in it. We will find on the set of the show:
• Premier of Quebec, François Legault;
• Chantal Machabee, vice-president of communications for the Montreal Canadiens;
• Actor Michel Charette (District 31 and Le bonheur) and the author of the series Le bonheur, François Avard;
• Comedian Virginie Fortin for her show Mes sentiments;
• The leader of the Parti Québécois, Paul St-Pierre Plamondon;
• And Daniel Lamarre, executive vice-president of Cirque du Soleil, for his book L'équilibriste.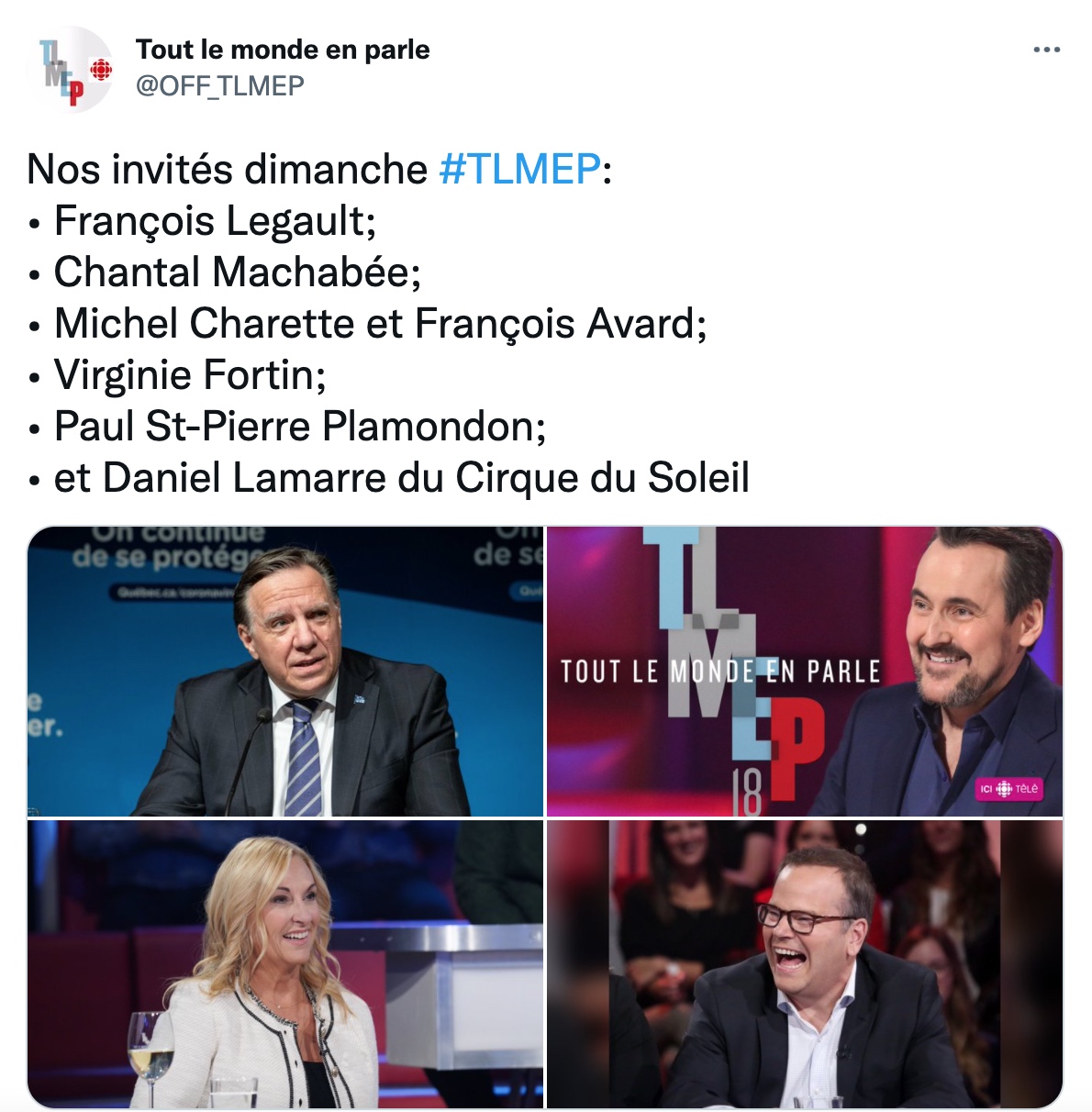 Several Internet users have asked for explanations why the organizer of the Sunwing flight could not be found







The producer of Everyone talks about it explains:
The producer of Everyone speaks about it Guillaume Lespérance reacted concerning that James William Awad will not be on the set of the popular show. A netizen asked him: " I thought King James William Awad 1st of the name was present. As he mentioned to his disciples. ". Guillaume answered him with punch: " It may be the boss of Bois-des-Fillions but here it is not he who decides ».