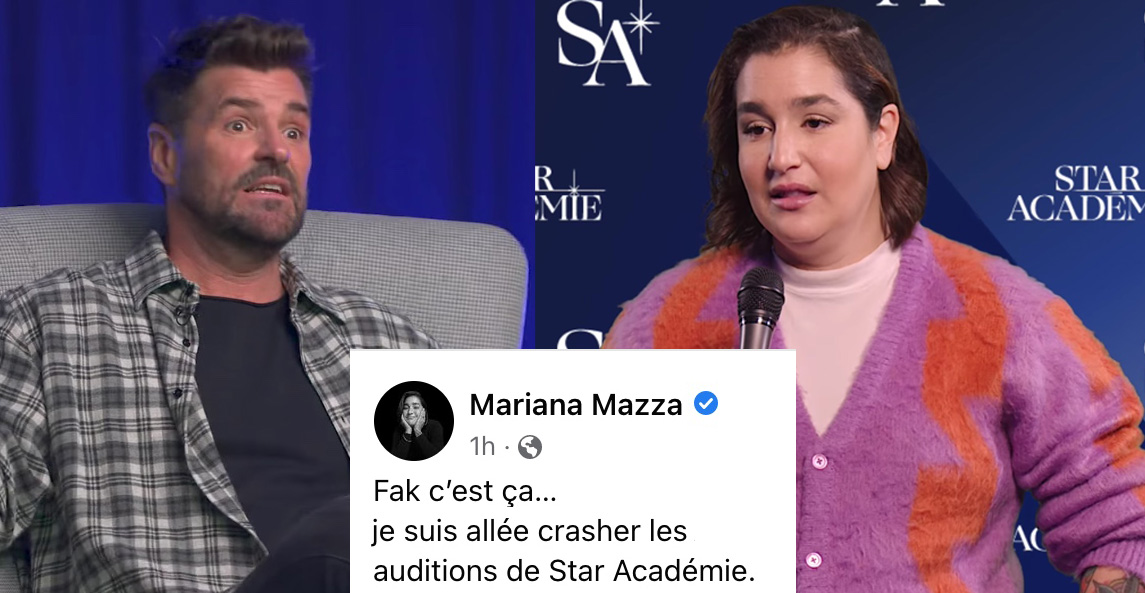 Mariana Mazza went to crash the Star Academy auditions
After her popular audition for Double occupation, Mariana Mazza has decided to audition again, but this time for Star Académie. It was Marc Dupré who was present to judge Mariana's talent as a singer. The audition goes in all directions: where is Lara Fabian, Aline for Céline, songs by Éric Lapointe with her tattoo, she is undressing… There is no downtime during this performance!
Mariana wrote when posting this excellent capsule: " Fak that's it… I don't have a show, I'm bored, so I went to crash the Star Académie auditions. ».
Read also: Mariana Mazza audition for Jay du Temple to participate in Occupation Double