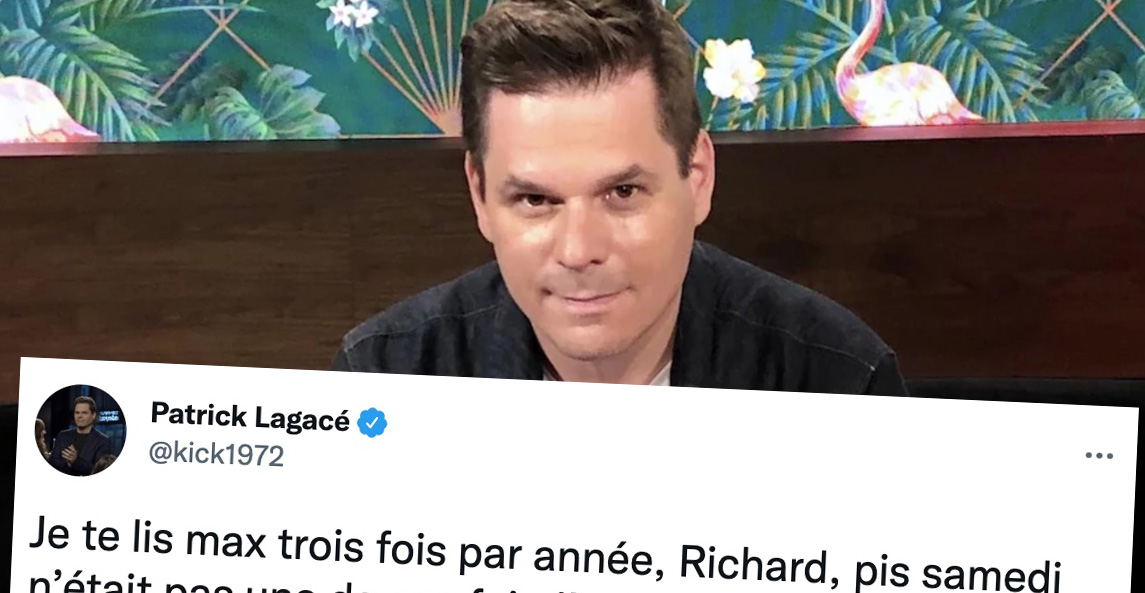 Patrick Lagacé responds to Richard Martineau who criticizes his work
Richard Martineau was not happy that Patrick Lagacé did not mention him in the journalists who criticized Horacio Arruda. He therefore made a publication to express his dissatisfaction: "Patrick Lagacé quotes several commentators who criticized Arruda… La Presse, 98,5, Patrick Déry… No word on me who asked for the resignation of the Director of public health on Saturday… Truly… ".
Patrick replied to his former colleague from the program Les Francs Tireurs: " I read you at most three times a year, Richard, and Saturday was not one of those times. I suggest you stop being so insecure, by the way. ».
Read also: Singer Don Karnage has passed away
Read also: Mom of Sunwing flight influencer goes on TV to apologize