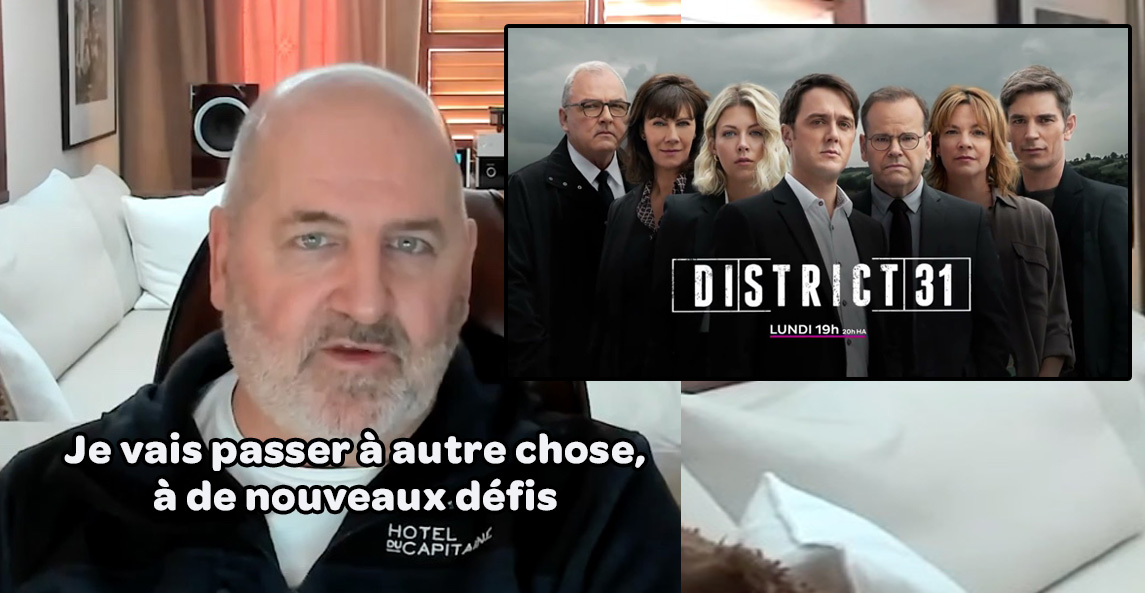 It's over for the District 31 series after this season
Luc Dionne has just announced that there will be no other District 31 season. He says he wants to move on and take on new challenges. By posting this video, we can read: " District 31 will conclude with the broadcast of the 720th episode, next Thursday April 21 on Radio-Canada. ". Luc takes the opportunity to thank the fans!
TV columnist Richard Therrien wrote about this news: " End of District 31: after 720 half-hours, Luc Dionne admits that "the body no longer follows" and that the death of Jean-Marc Vallée called it into question. ».
Luc Dionne will write a new series called DPCP.
End of District 31: after 720 half-hours, Luc Dionne admits that "the body no longer follows" and that the death of Jean-Marc Vallée called it into question.

- Richard Therrien (@zaptele) -
District 31 death announced: Radio-Canada will have a daily news in September at 19 p.m., which has not yet been released. Luc Dionne will write an annual series called DPCP. Release date unknown.

- Hugo Dumas (@hugodumas) -