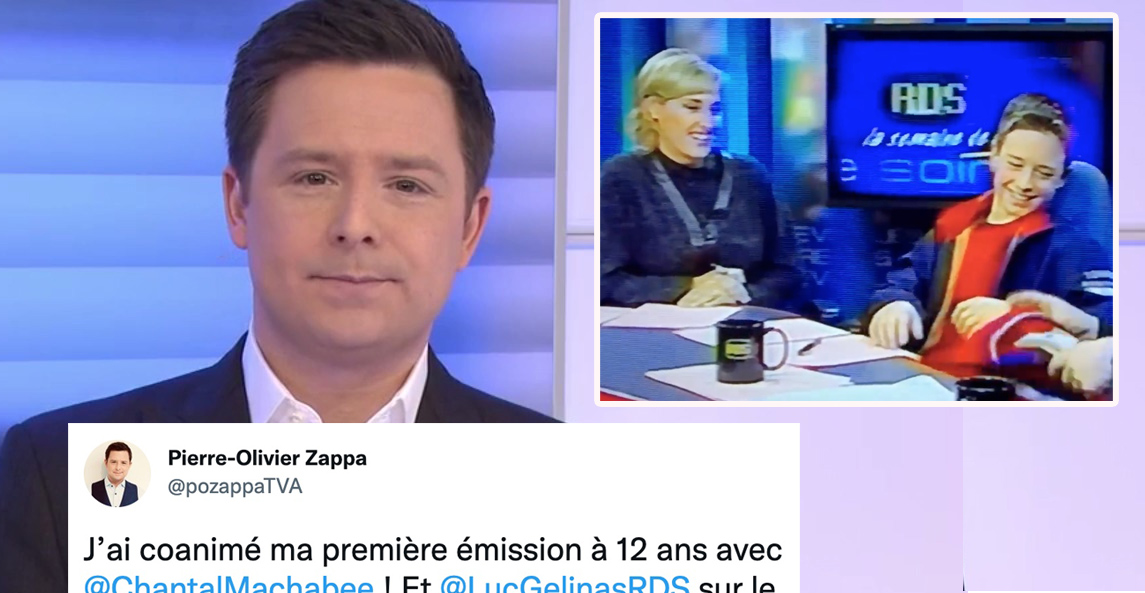 Pierre-Olivier Zappa hosted a show at 12 with Chantal Machabée
The host of the program À vos affaires and TVA journalist Pierre-Olivier Zappa shared his television debut with Chantal Machabée and Luc Gélinas. On the airwaves of RDS, he was invited to assist the 2 journalists during the spring break. We can see that Pierre-Olivier was comfortable in front of the camera and confident to be on the air.
By posting this video, Pierre-Olivier wrote: " I co-hosted my first show at age 12 with @ChantalMachabee! And @LucGelinasRDS on the set. I got the bite. And Chantale had sent me this VHS which I have kept in my cellphone since that time. Thank you @ChantalMachabee for that word which, in the heart of a young person, meant a lot. ».
I co-hosted my first show when I was 12 with@ChantalMachabee! And@LucGelinasRDSon the tray. I got the bite. (1/2) pic.twitter.com/cptleviF0C

- Pierre-Olivier Zappa (@pozappaTVA) -
Chantal said a word to her following her visit:
And Chantale had sent me this VHS which I have kept in my cellphone since that time. Thank you @ChantalMachabee for that word which, in the heart of a young person, meant a lot. (2/2) pic.twitter.com/lD2qSTSI4M

- Pierre-Olivier Zappa (@pozappaTVA) -