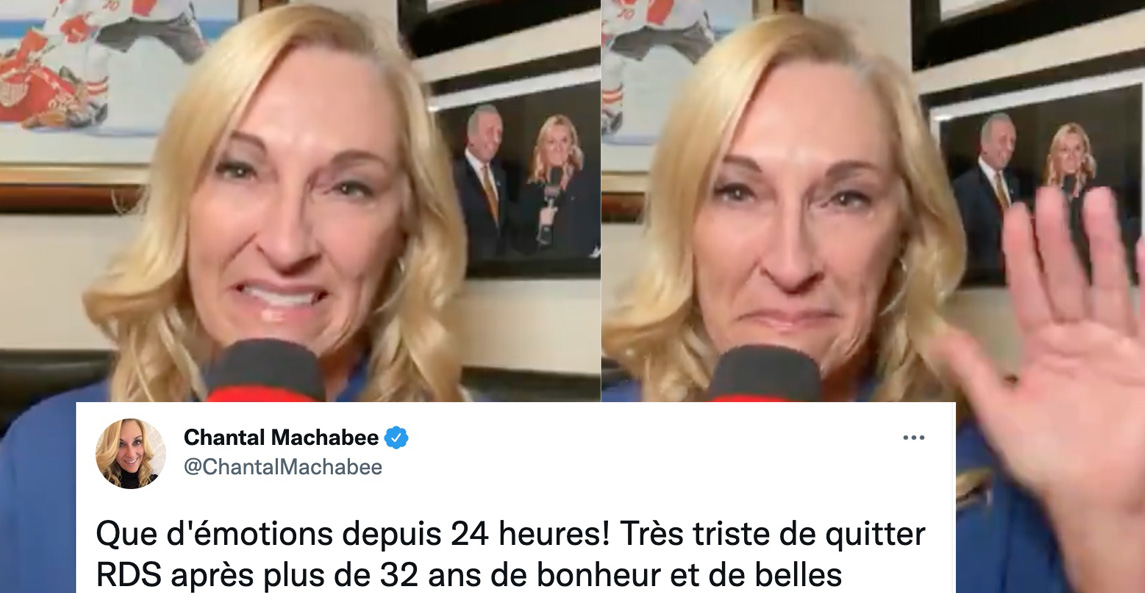 Chantal Machabée bids touching farewell on air to RDS
We learned yesterday that Chantal Machabée is officially leaving RDS to join the great Montreal Canadiens family as vice-president of team communications. Everyone applauded this news on social media. Chantal is a competent, talented person and she will be very successful in her new role.
It was during the show Le 5 à 7 hosted by Yanick Bouchard and Frédéric Plante that Chantal said her goodbyes. We can say that the moment is touching and everyone in the studio started to applaud the former journalist of the Sports Network.
It's not trivial to see the colleague @ChantalMachabee leave us for this great challenge.

Thank you for everything Chantal! pic.twitter.com/7dSvtNvnzp

- The 5th to 7 (@ 5a7RDS) -
Chantal comments on the news on Twitter
In a tweet, the former RDS reporter wrote: " So many emotions for 24 hours! Very sad to leave RDS after more than 32 years of happiness and beautiful friendships but at the same time very happy to join the great Canadian family. Thank you dear friends for all your positive feedback! You warm my heart! ».