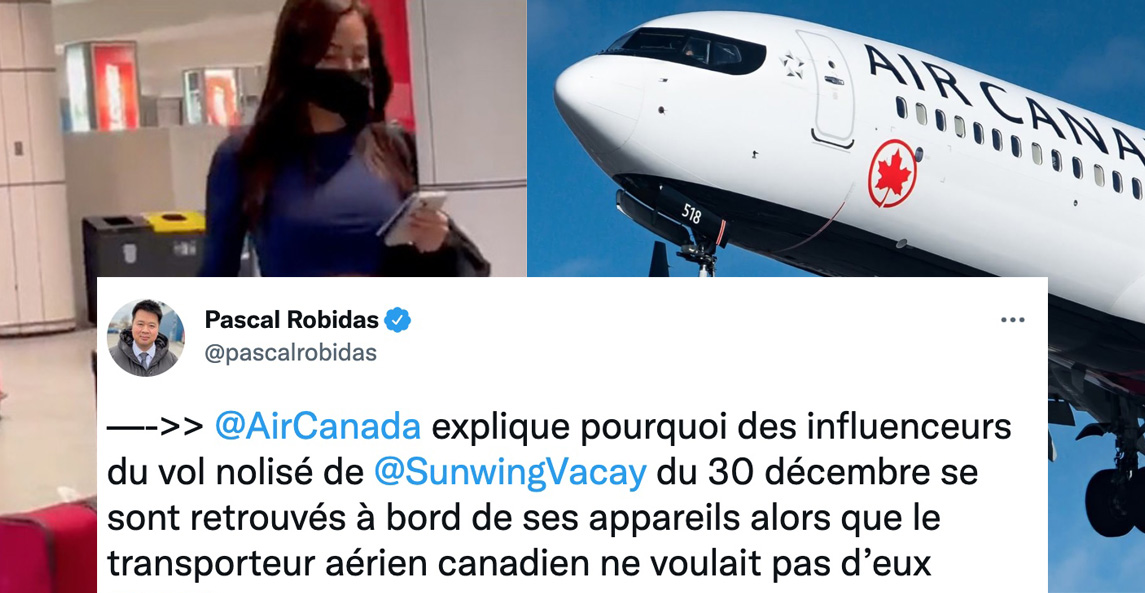 Air Canada explains why influencers returned to one of their planes
Air Canada has just given an explanation why they brought back influencers yesterday after claiming that it was going to refuse them. It was the journalist Pascal Robidas of Radio-Canada who shared Air Canada's response.
We can read: "Sunwing's passenger manifesto was not forwarded to Air Canada, which made it difficult to prevent passengers on this flight from boarding our aircraft. As we have indicated, to the extent that it is possible for us to identify the passengers who were part of the group, we deny them boarding in order to ensure the safety of other passengers and our crews. It is for this reason that we denied boarding to 15 people yesterday and to four others this morning. Air Canada will not comment further on this matter as it concerns another carrier. ».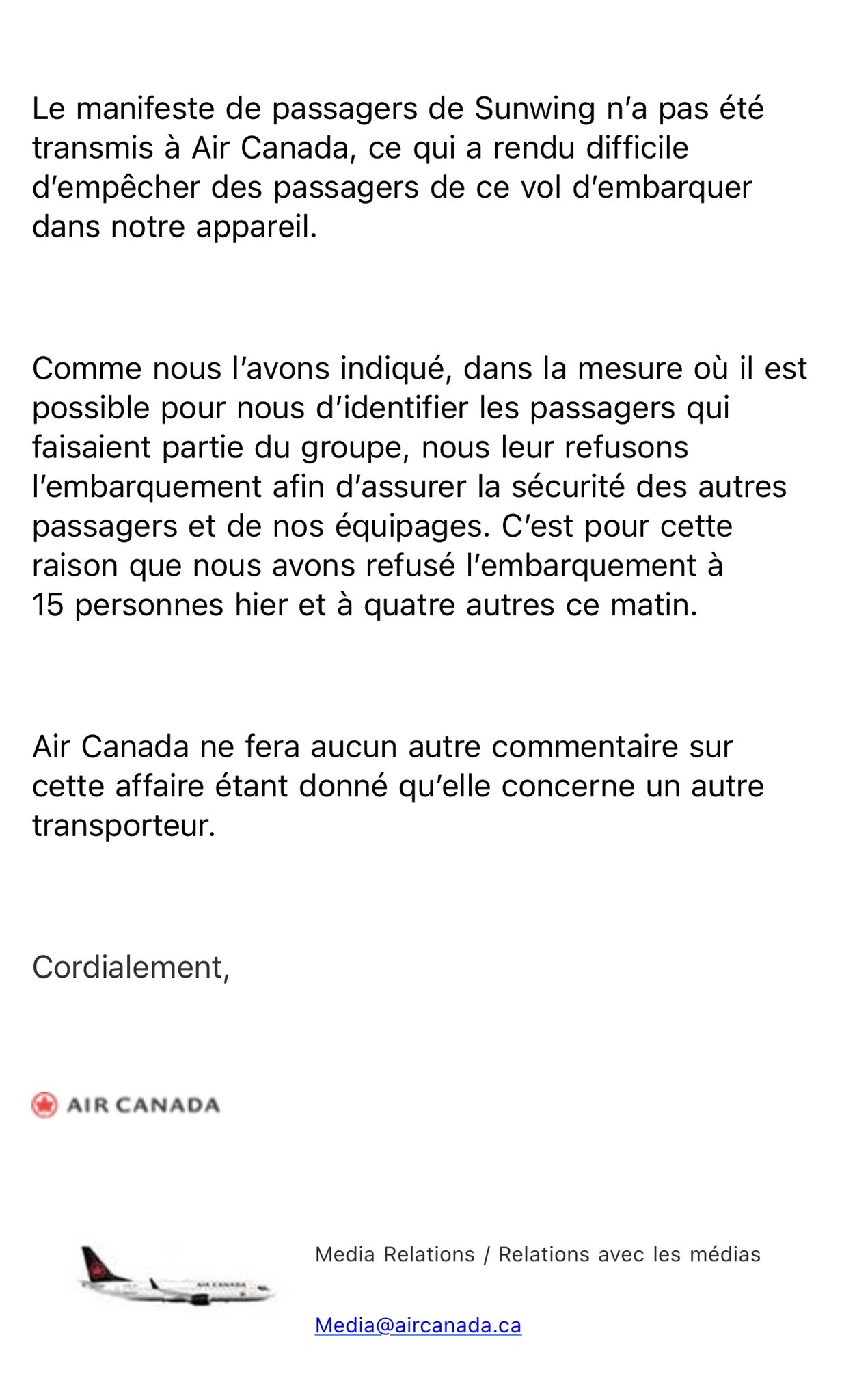 The first members of Sunwing's charter flight influencer group begin to walk out of the Border Services Agency offices:
"I do not agree with what happened on the plane" commented briefly one of the two. #rcmtl pic.twitter.com/TaxwxlJjqW

- Pascal Robidas (@pascalrobidas) -
It was less of a party on the way back Wednesday night.@tvanews pic.twitter.com/uoQmApDZAR

- Yves Poirier (@poirieryvesTVA) -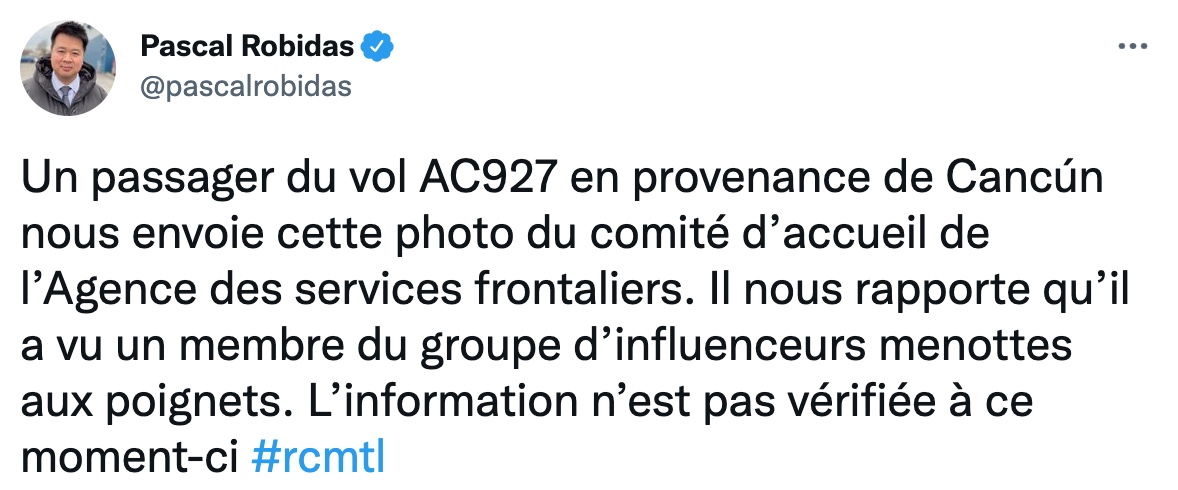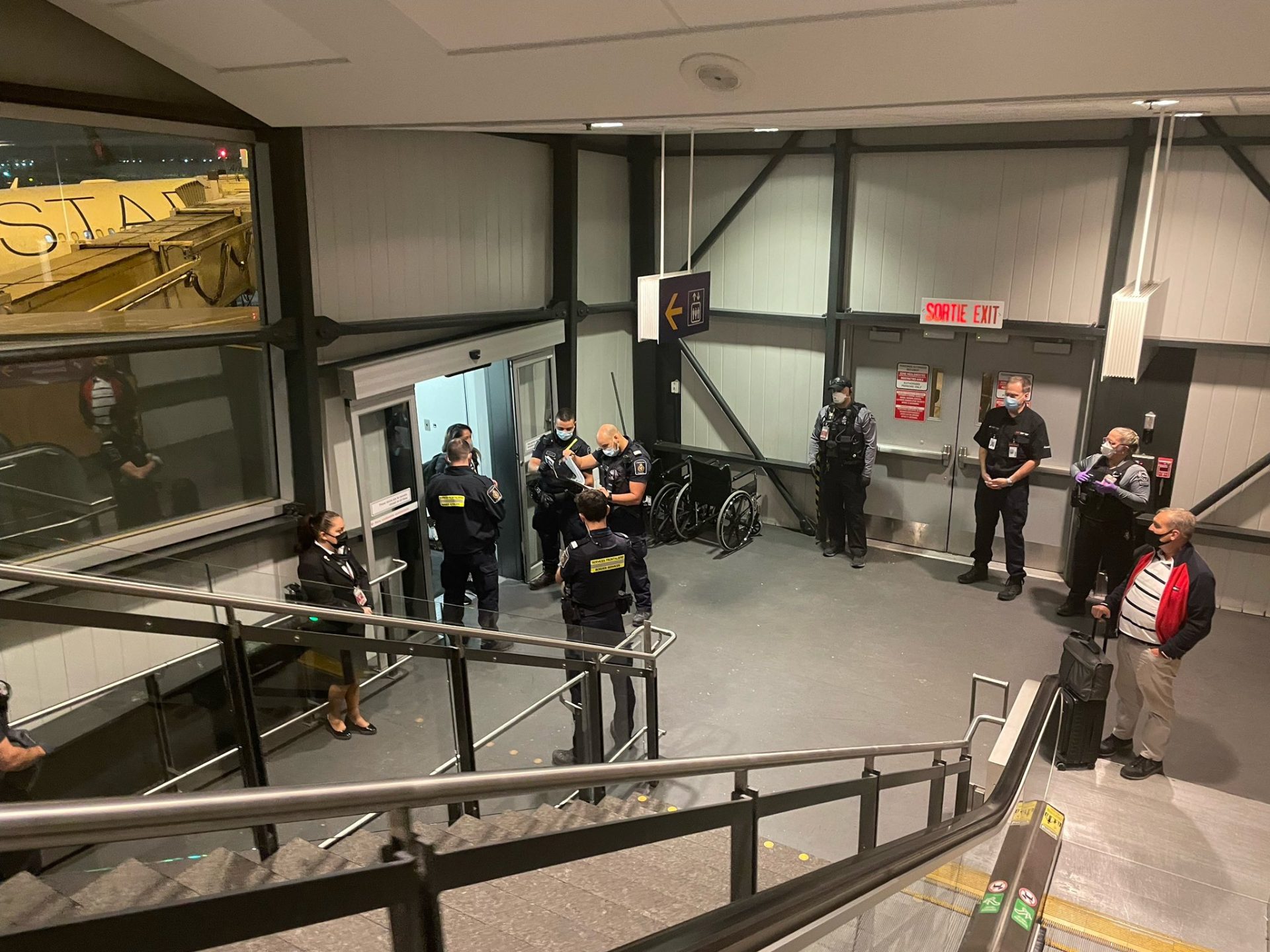 UPDATE regarding disruptive influencers.
There are about fifteen of them, they were placed aside from the disembarkation, passport verification by the police. Their exit from the airport is scheduled for around 22 p.m. according to sources.@tvanewshttps://t.co/3SxESkaD9v

- Yves Poirier (@poirieryvesTVA) -