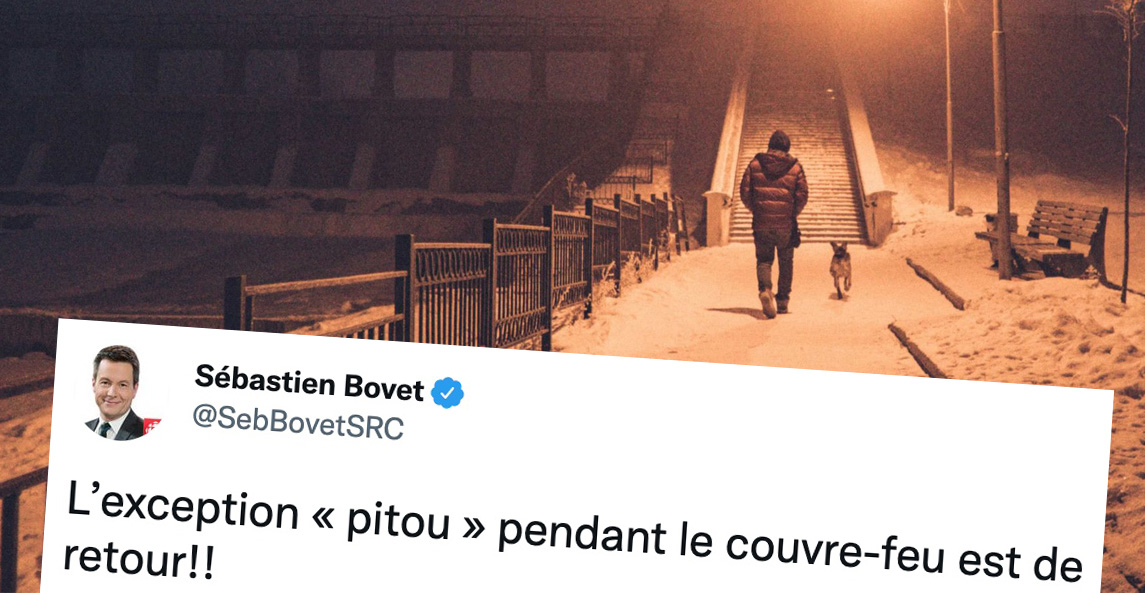 The Quebec government once again allows dogs to be walked after 22 p.m.
Radio-Canada journalist Thomas Gerbet recently informed us that we were no longer allowed to walk a dog during curfew. The news circulated a lot on social networks and several people were furious at this new regulation.
Thomas now informs us that the Quebec government has quickly changed its mind and is re-authorizing dog walking between 22 p.m. and 5 a.m. We can read in his publication: " I never thought I would write that one day, but it's official: the government of Quebec has just published a ministerial decree whose sole purpose is to authorize the exit after 22 p.m. to allow dogs to defecate. ».
I never thought I would write that one day, but it's official: the government of Quebec has just published a ministerial decree whose sole purpose is to authorize the exit after 22 p.m. to allow dogs to defecate. https://t.co/YaC7qxTT6l #polqc pic.twitter.com/rVn7xmRIAO

- Thomas Gerbet (@ThomasGerbet) -