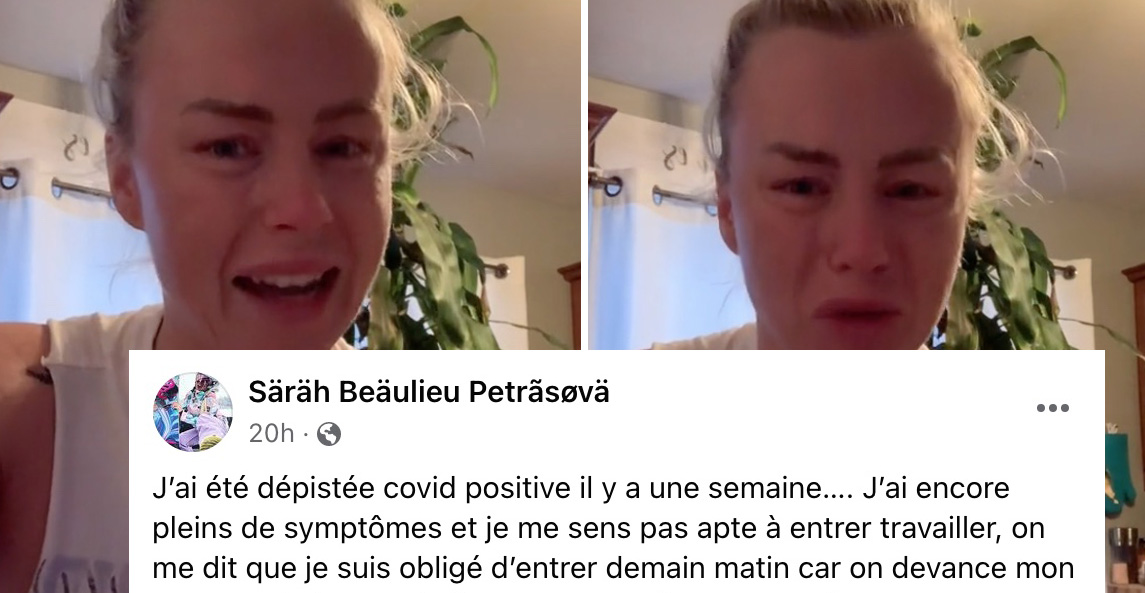 Nurse tested positive for Covid crying from heart in video
This TikTok of a nurse who tested positive for Covid is circulating a lot on the web. She tells us that she is showing symptoms and that she is threatened with insubordination because she wants to take a little break. It is a real cry from the heart of this nurse who asks to be listened to by her bosses.
Posting this video, she wrote: " I was tested positive for covid a week ago…. I still have a lot of symptoms and I don't feel fit to go to work, they tell me that I have to go in tomorrow morning because we are getting ahead of my return… .. I tell them about my symptoms and that I don't feel well. Because of my emotionality, but I'm so angry with how we are treated… .. I am then accused of insubordination because I say that I am still full of symptoms and not feel able to work. I am told that I have no choice and that I will be there tomorrow and that's how it is, and to go with my union if it does not suit my business and this, raising the tone, on a tone fairly directive. I am thinking hard at the moment where my place is in this network… .. to know if the lack of respect and empathy is consistent with my role as a nurse. I have COVID, I am sick, I have symptoms and I feel unable to work tomorrow morning. »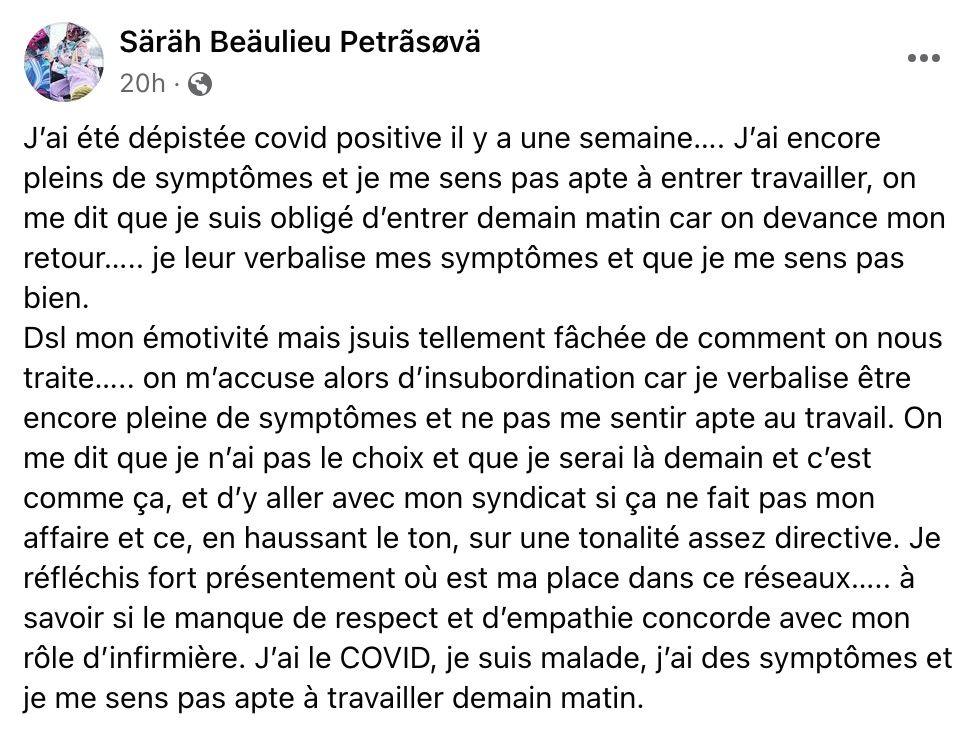 You can follow the whole situation on his TikTok account.