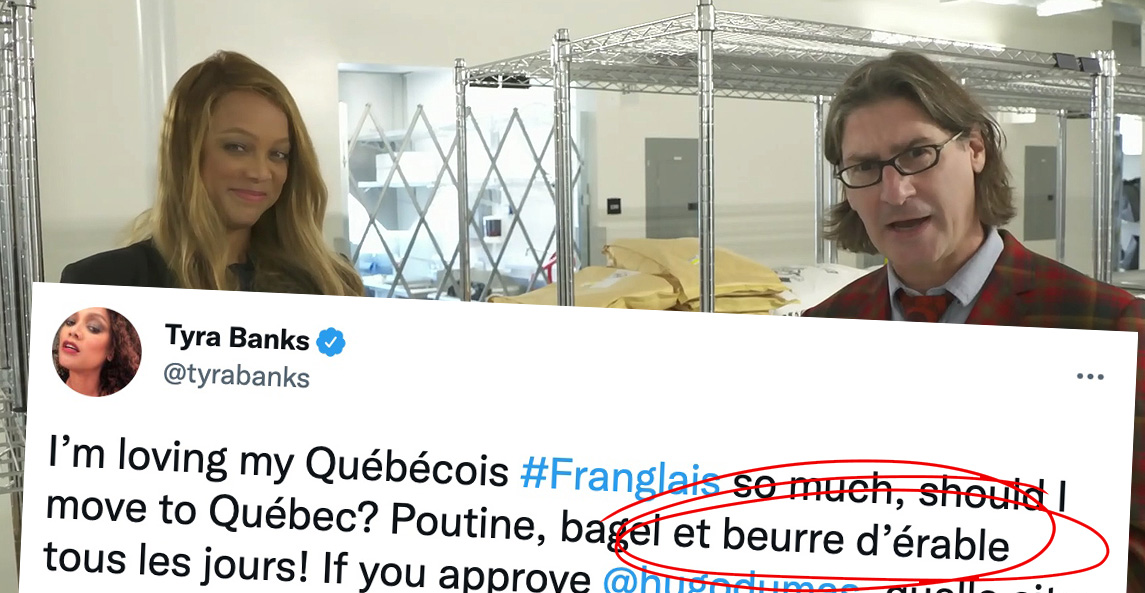 François Lambert wants to give Tyra Banks maple butter every day
Tyra Banks' stint on the Infoman program caused a sensation with her lessons to learn French. Afterwards on Twitter, Tyra wrote that she loves poutine, bagels and maple butter… she would eat them every day. It did not take more for François Lambert to write to him to tell him that he can offer him maple butter every day without worry. As we know, François Lambert is well established in the world of maple syrup in Quebec.
To see Infoman's year in review, we invite you to visit All V. The Tyra Banks segment is 36 minutes and 50 seconds long.
Read also: Bye Bye Producer Must Really Explain Curfew Isn't For Better Ratings
Read also: The presence of Marc Bergevin in the Bye Bye surprised and caused a sensation