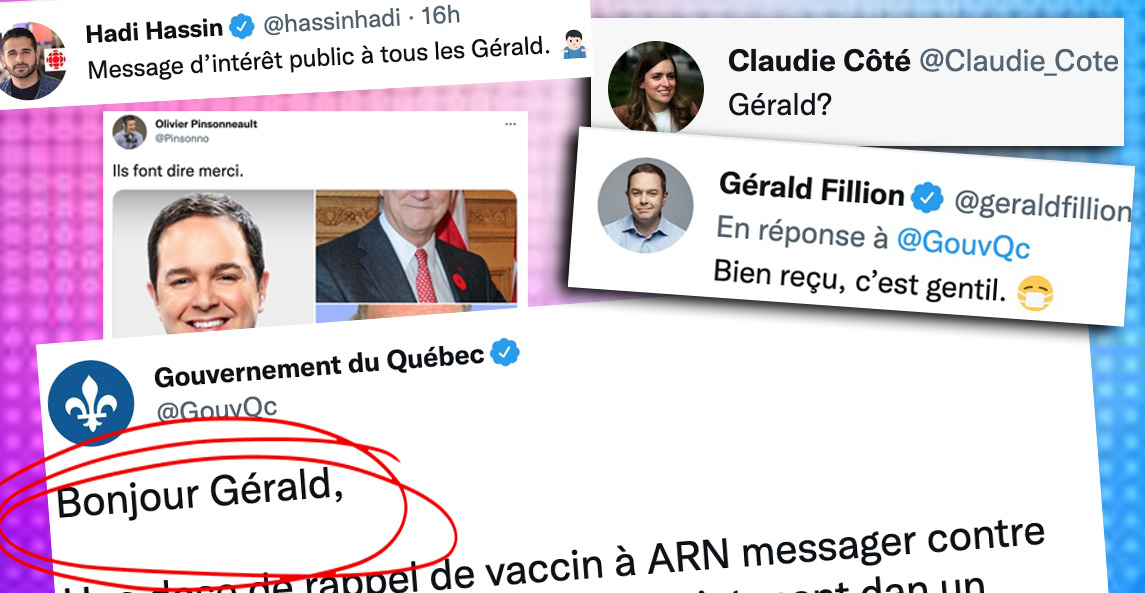 The official account of the government of Quebec reacts with its publication for Gerald
The official Twitter account of the government of Quebec made a lot of journalists react yesterday with one of their publications. We can read: "Hello Gerald, A booster dose of COVID-19 messenger RNA vaccine is now recommended within 3 months or more after the last dose for adults, and in order of priority. You don't have to wait for the previously required 6 months. Have a good evening ».
Everyone wondered but who is this famous Gerald? They then commented: " Well, for the Gerald, like the Brian, our apologies! Small technical problem, or fatigue. ».