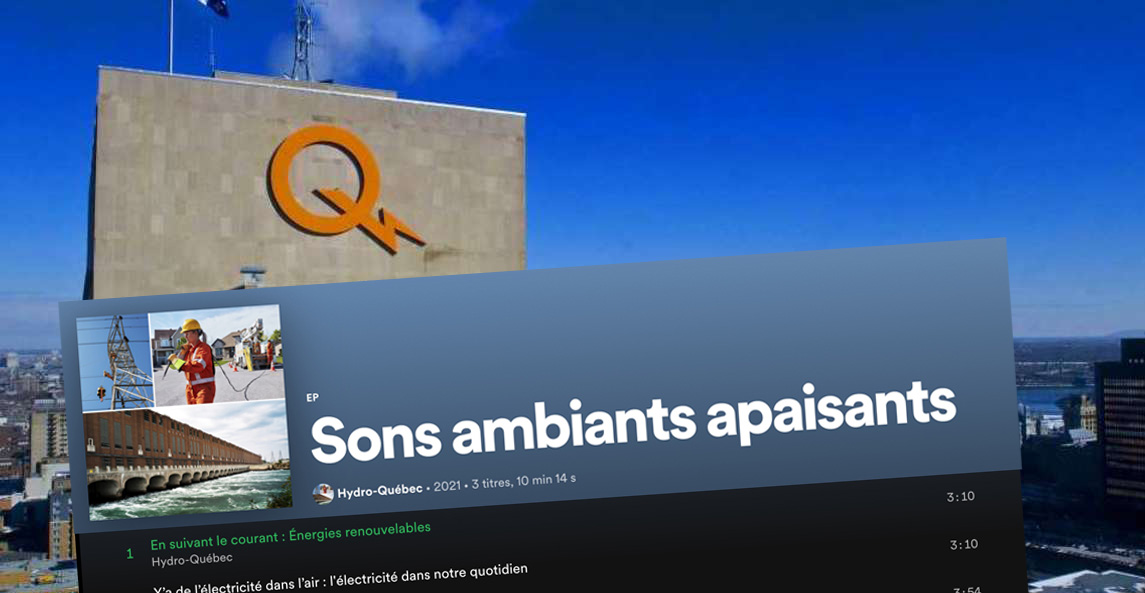 Hydro-Quebec is releasing a 3-song music record and here is our review
The Hydro-Quebec social media team decided to give us a little gift. They launched the album on Spotify Soothing ambient sounds where we can hear three hits. The disc begins with Going with the flow: Renewable energies with bird noises and flowing water with a psychedelic touch at times (the water can fall very hard). Then we are entitled to There is electricity in the air: electricity in our daily lives where you can follow the morning routine (shower, shaving, whistling, car ride….) of an employee. We feel he has a good life! Finally the room A day at work at Hydro-Québec where the sounds of the day form captivating and magical music. We give 5 bizz bizz (noise of electricity) out of 5. Well done!
In publishing the song list, the Hydro-Quebec team wrote: " The year we have just experienced has once again been eventful. So we said to ourselves that we were going to offer you a little moment of zen. To listen to all our soothing ambient sounds, visit Spotify 👉 https://hydro.quebec/3IWEPK6 Our audio system also includes podcasts on the environment and sustainable development. Follow us! ».