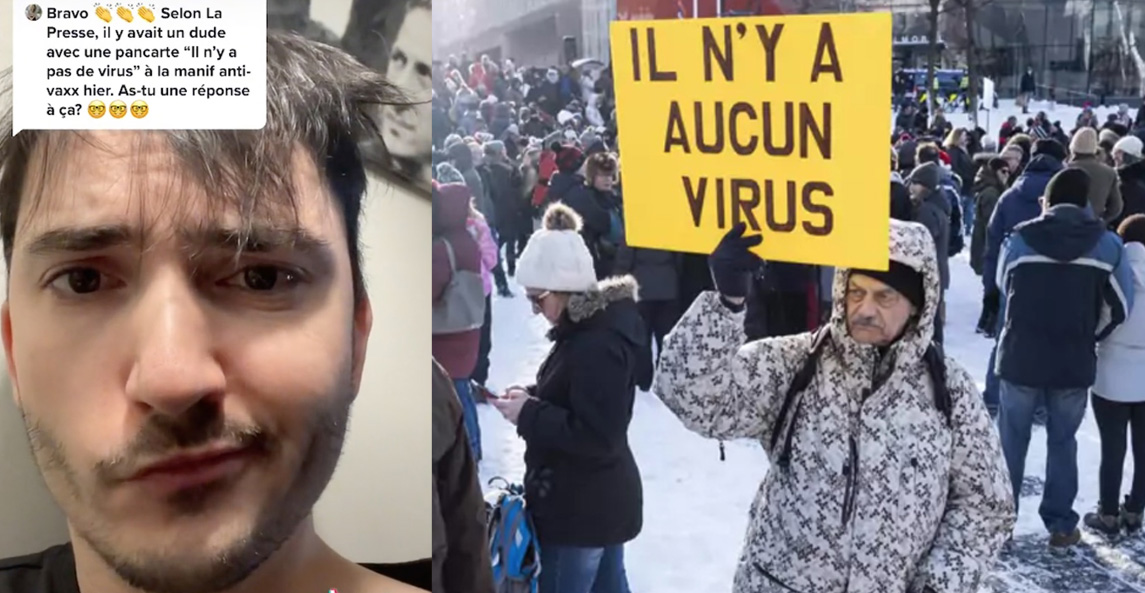 Tiktok doctor gives his opinion on the man who had a sign "There is no virus" at demonstration in Montreal
A photo taken by Dominick Gravel, which accompanied the article in La Presse Anti-Vaccination Demonstration In Montreal, circulates a lot on the web. We can see a man with a sign that reads " There is no virus ". A user asked the doctor in Tiktok for his opinion on this photo. He offered a fairly entertaining video to give his opinion on the subject.
This is also why I make these capsules. It still concerns the vaccination of children. ⚡️Pikachu is not happy ⚡️ pic.twitter.com/hdp6Y3NK1d

- Mathieu Nadeau-Vallée (@Wal_Trudeau) December 20, 2021
We made you a little Christmas compilation with artists from Quebec to put you in the magic of the holiday season!