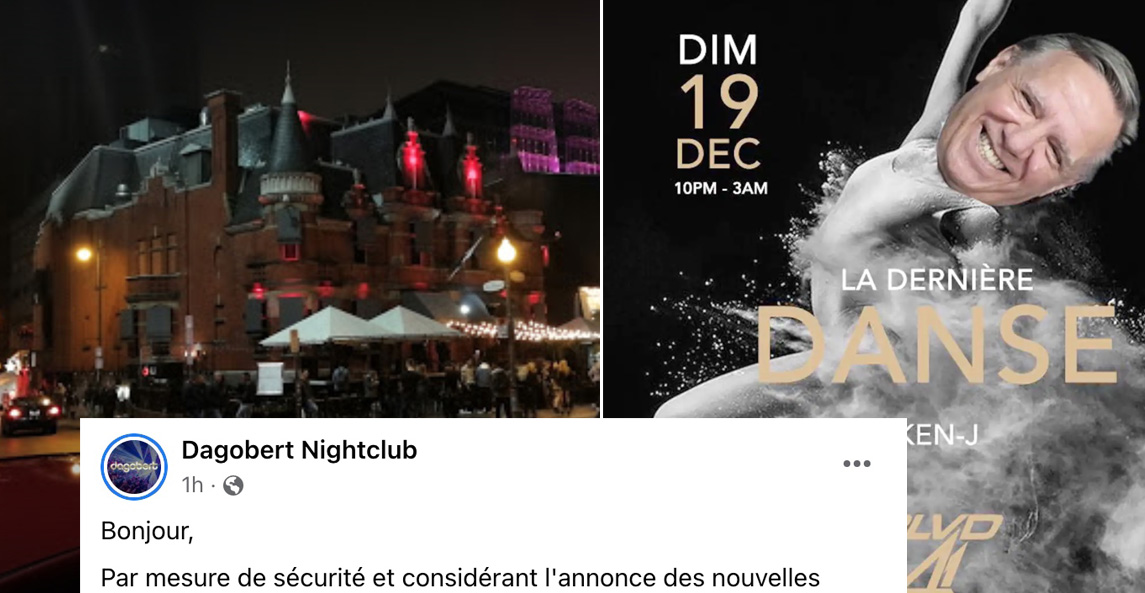 The Dagobert bar in Quebec City cancels its dance party tonight and closes for a few days
Following the videos that have circulated a lot at Kampai Garden, the Dagobert bar in Quebec City has decided to cancel its dance party this evening and to close the bar for a few days. We can read in a post on Facebook: " Hello, For safety reasons and considering the announcement of the new sanitary instructions which will be in effect on December 20, we have decided to cancel the last permitted dance evening. The Dagobert will therefore be closed this evening. We will be back on December 23 in bar formula, without dancing and with a reduced capacity according to the instructions in force. We wish all our dear customers Happy Holidays! ».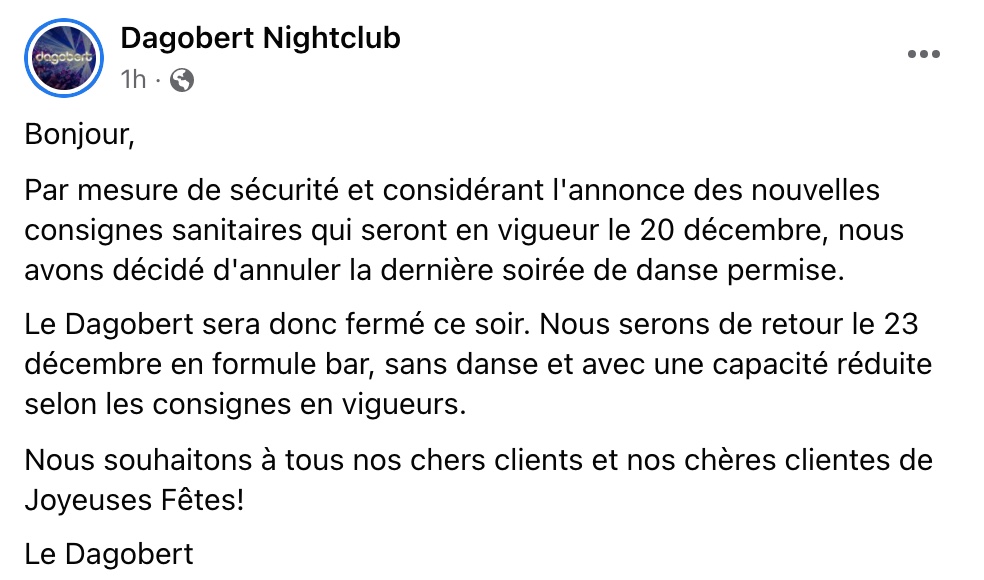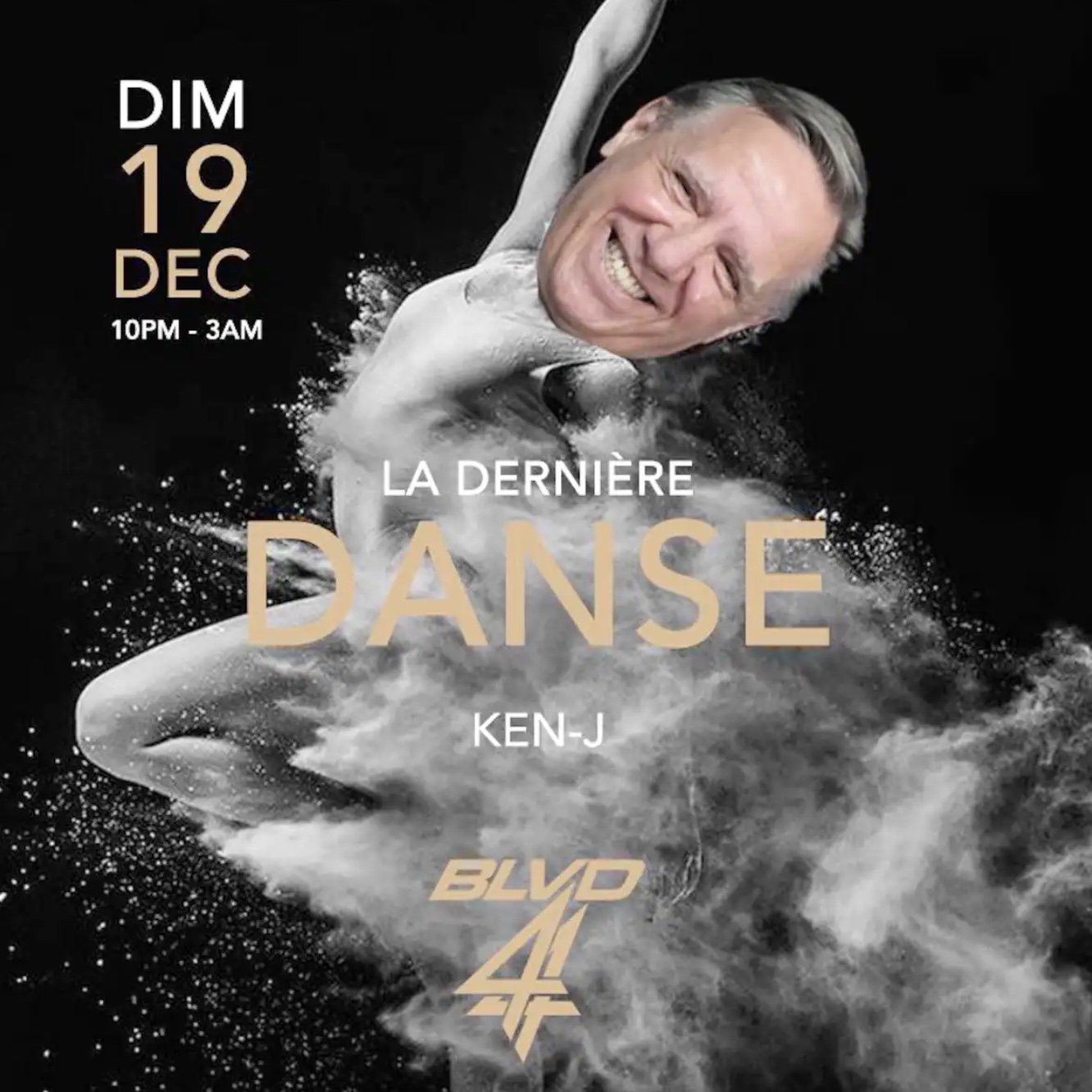 We made you a little Christmas compilation with artists from Quebec to put you in the magic of the holiday season!