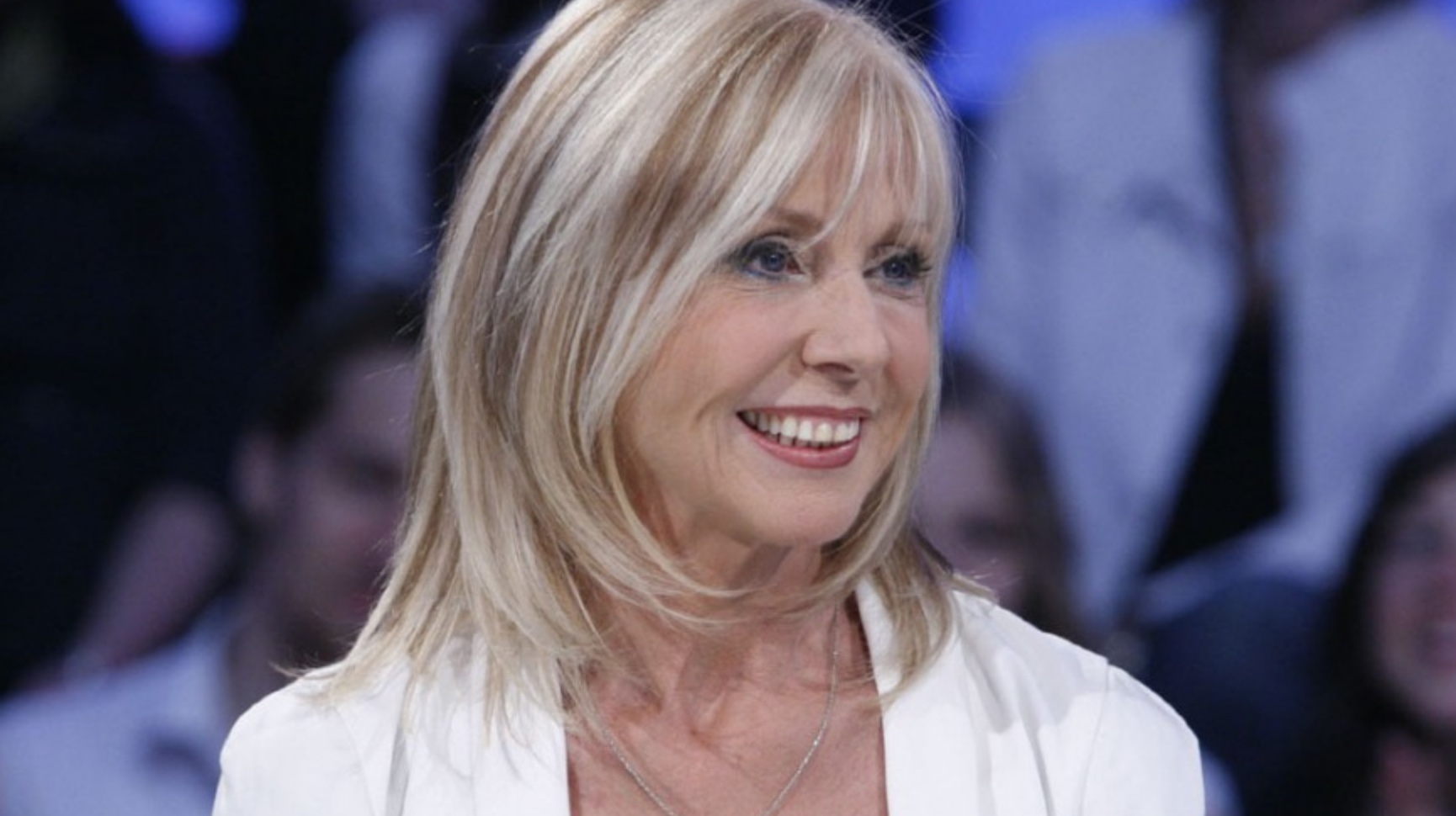 Singer Renée Martel has died
Singer Renée Martel has died at the age of 74. A press release was issued to announce this sad news. We can read: " It is with great sadness that we inform you of the death of Mrs. Renée Martel, daughter of Mrs. Noëlla Therrien and of Mr. Marcel Martel. She died this afternoon, at the Honoré-Mercier Hospital Center in Saint-Hyacinthe, as a result of severe pneumonia unrelated to Covid-19. Madame Martel is survived by her two children, Laurence Lebel and Dominique Chapados, her four grandchildren, Henri, Noah, Eli and Dante, as well as her brother Mario Martel. ". All our thoughts are with his family and loved ones.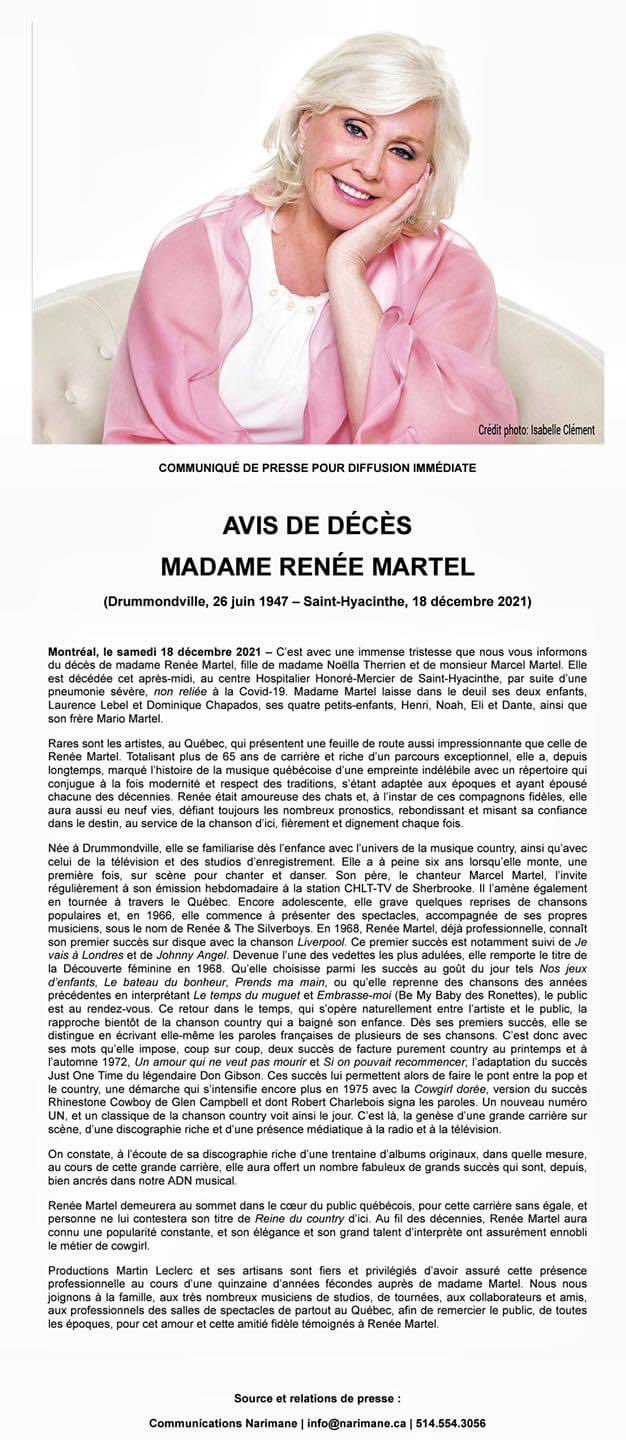 We made you a little Christmas compilation with artists from Quebec to put you in the magic of the holiday season!