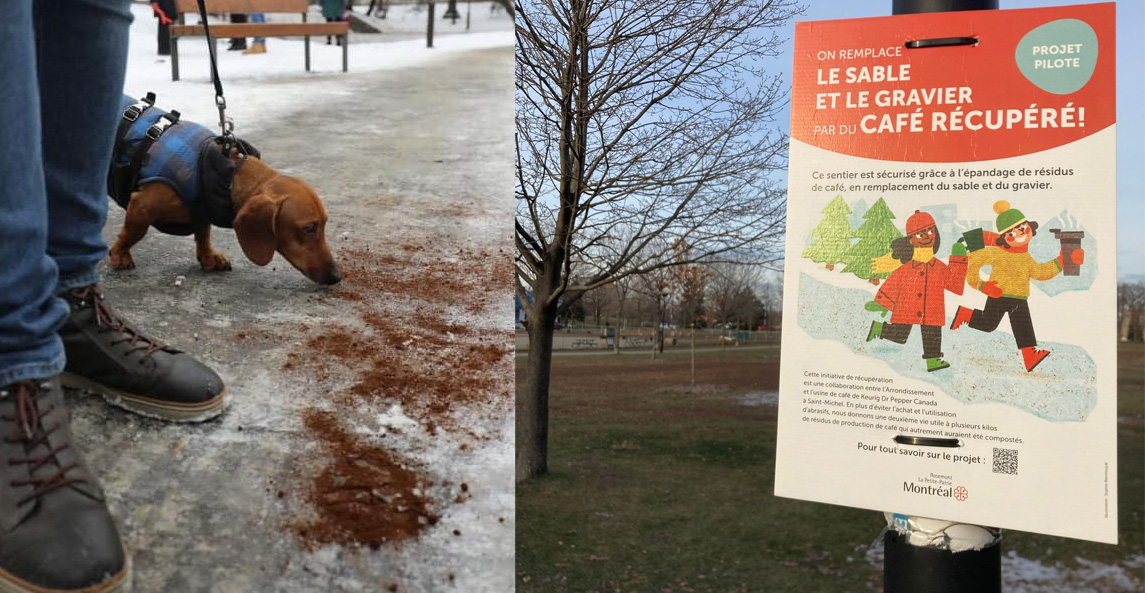 Montreal borough to spread coffee instead of sand and gravel this winter
The Rosemont - La Petite-Patrie borough team decided to do a pilot project to replace sand and gravel during the winter. In their post on Facebook, we can read: " COFFEE to avoid falling! Yes yes… you read that right! This winter, as part of a pilot project, several hundred kilos of coffee residue will be recycled during winter operations at Père-Marquette Park. Ground grains will replace the sand and gravel traditionally spread. ».
They will use ground grains from a Montreal processing plant that were rejected during the production cycle and cannot be used for commercial purposes (they were once intended for composting).
The advantages of the project can be read on the city's website: " Thanks to their use as an abrasive in parks, coffee residues avoid being transported over long distances to a composting place. A large amount of energy would then be necessary for their transformation into fertilizer. In addition to this energy saving, since the material is offered free of charge by the company, its use represents cost savings. "(Via Friends of rue de Saint-Vallier in Montreal )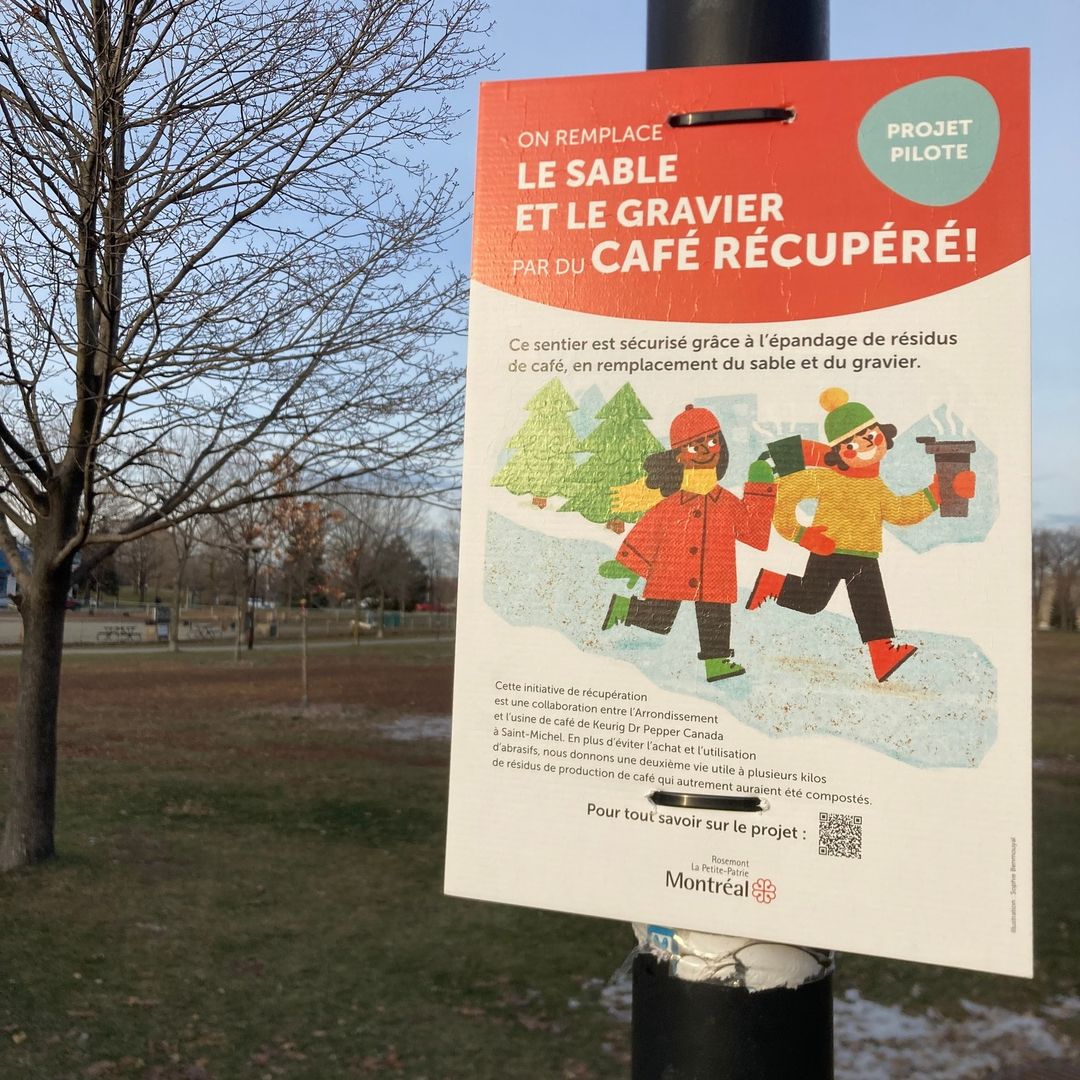 We made you a little Christmas compilation with artists from Quebec to put you in the magic of the holiday season!