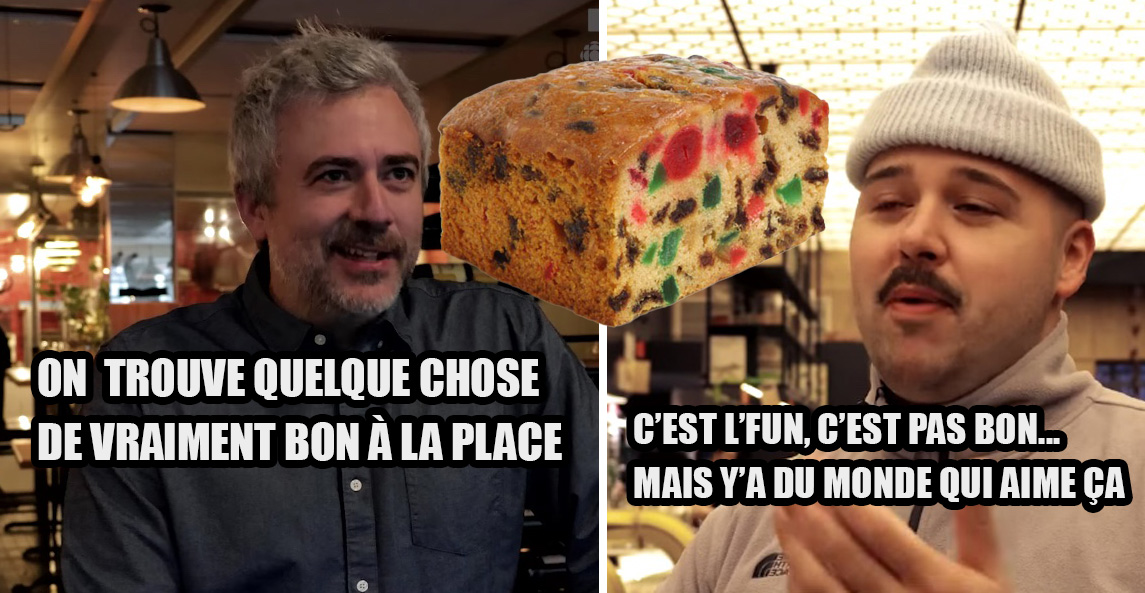 Quebec chefs give their opinion on the fruit cake for the holiday season and it does not pass
In the Avis Tranché column on the Radio-Canada page, several Quebec chefs had to give their opinions on Christmas dishes. It starts with the famous fruit cake, and overall it does not seem to pass. We recently remember that the social media team atHydro-Québec had collected this holiday dessert on Twitter. The chefs also had to decide on the turkey, the Yule log, the sandwich bread, the cocktail sausages and the tourtière.
By publishing this capsule, the Radio-Canada team wrote: " It's the return of Strong Opinions, just in time for the Holidays! What do our guest chefs think about the fruit cake? What's wrong with the turkey? And what do we do to improve the sandwich bread? ».
Read also: Photos of vintage Christmas recipes that are horrible
Read also: Vintage Christmas food photos that will clearly scare your visit away
We made you a little Christmas compilation with artists from Quebec to put you in the magic of the holiday season!