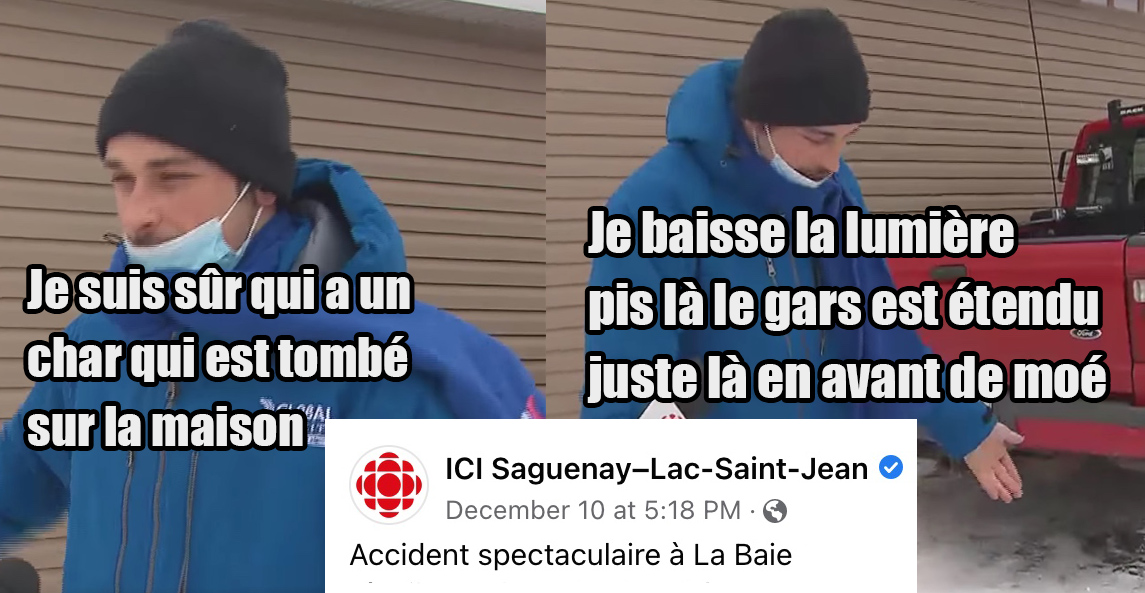 This Radio-Canada Saguenay – Lac-Saint-Jean report on an unusual accident goes viral
This report by Radio-Canada ICI Saguenay – Lac-Saint-Jean circulates a lot on the web. We can hear Raphaël Savard recounting his unusual awakening. Raphaël woke up after a spectacular accident in La Baie near his house. He explains with passion how it all unfolded. The extract is a huge success on social networks with already more than 650 views.



















We made you a little Christmas compilation with artists from Quebec to put you in the magic of the holiday season!