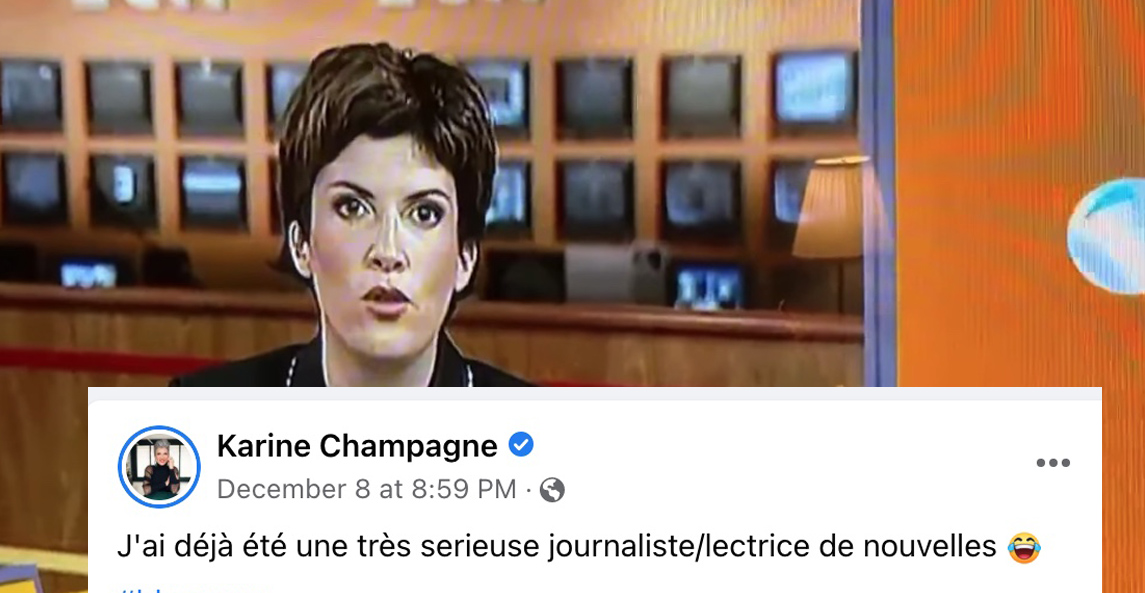 Karine Champagne shares a hilarious moment in her career as a news reader
Former LCN antenna manager Karine Champagne shared a hilarious segment. While reading a short story, Karine couldn't help but burst out laughing talking about the pizza dough truck. By sharing this blooper on her Facebook page, Karine wrote: " I have already been a very serious journalist / news reader ". We can say that this unusual news is quite entertaining!
Read also: TVA journalist Yves Poirier is threatened during a report
We made you a little Christmas compilation with artists from Quebec to put you in the magic of the holiday season!