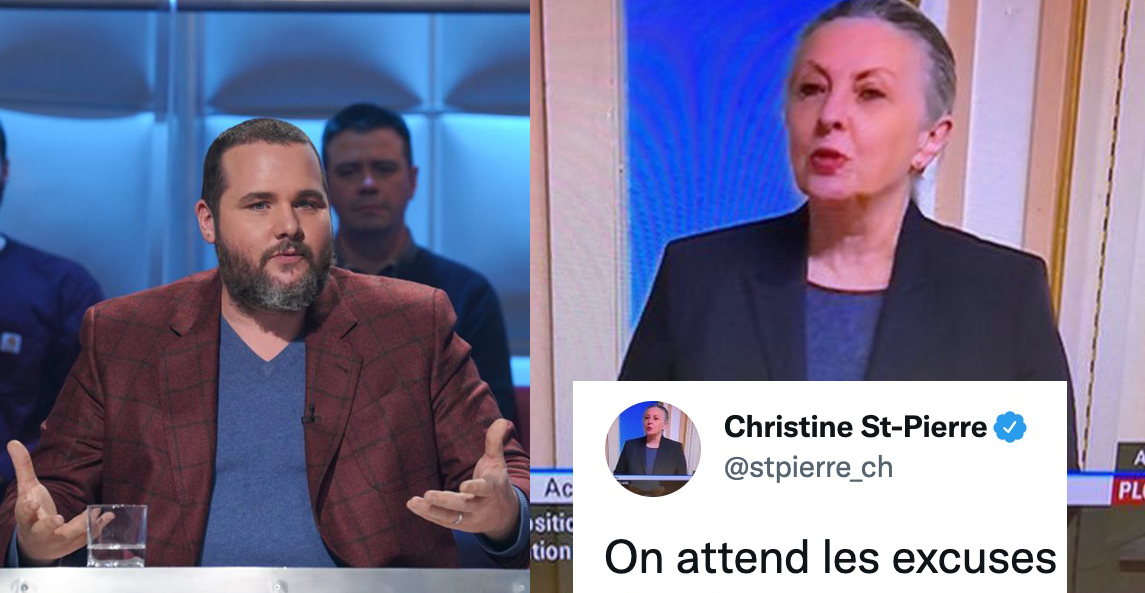 Liberal MP Christine St-Pierre asks Antoine Bertrand for an apology for his comments
The Liberal MP for Acadia, Christine St-Pierre, shared an article Marie-Ève ​​Doyon from the Journal de Montréal concerning a reply by Antoine Bertrand during the most recent episode of Tout le monde en parle. We can read in the article Laughing at fat people is a lack of class . " During Dominique Anglade's interview with Tout le monde en parle, Antoine Bertrand released a joke that will revolutionize tasteful humor. Speaking of Doctor Gaétan Barrette, he exclaimed "Big ham! ". ».
Christine asks for an apology: " We are waiting for an apology @OFF_TLMEP @guyalepage Laughing at the big guys, it's a lack of class | JDM ". Guy A Lepage responded by saying, "Who's apologies? ". What she replied: " Antoine. In the edit, you would have undoubtedly removed this really bad joke. It was hurtful for my colleague. ».

We made you a little Christmas compilation with artists from Quebec to put you in the magic of the holiday season!