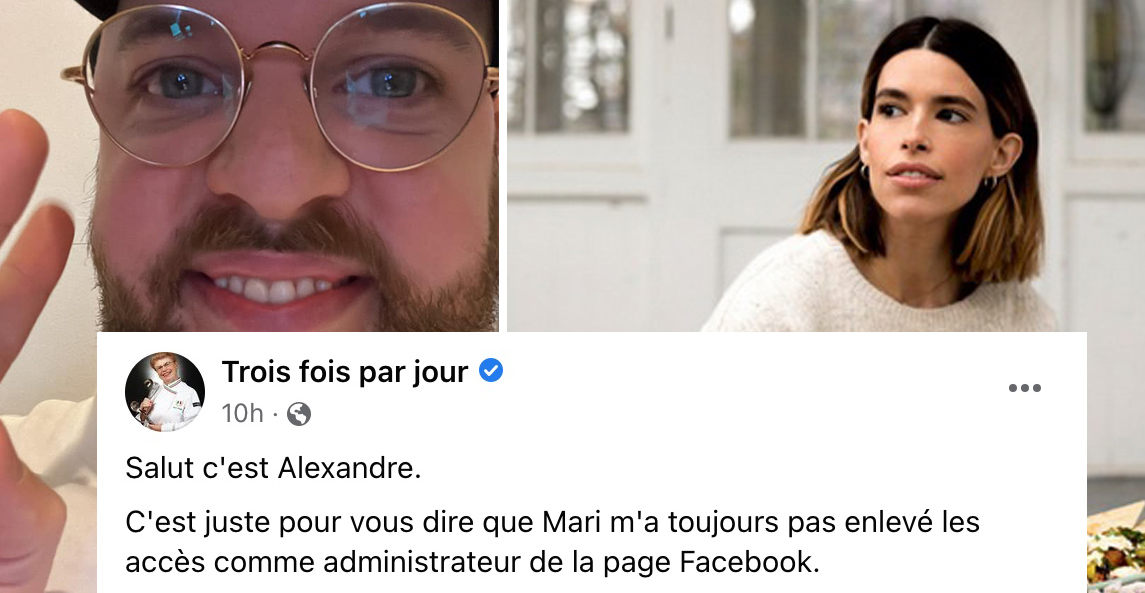 Alexandre Champagne hacks the page of Three times a day and he pushes all the limits
Alexandre Champagne noticed that he still had the access as administrator of the Facebook page of Trois fois par jour. He decided to take control of the page to write whatever tempted him that night while Marilou had to sleep. In his first publication, he asks Internet users to tell him about their day. He takes the opportunity to post a photo of himself and explain that he recently shopped in a Ricardo store.
In another publication, Alexandre tells 7 random facts about Marilou. We can say that he has continuity in his ideas. We can learn that: Marilou is done on the computer, Marilou and Ricardo were the same person but Quebec was not ready for the culinary monster that was MARDO and that it was always Marilou who answered the comments otherwise he would have written CUISINE TOÉ DES POGOS MICHELINE.
He also put Sister Angèle as the profile photo and Ricardo as the featured photo.
Read also: Internet users ridicule Marilou's Christmas tree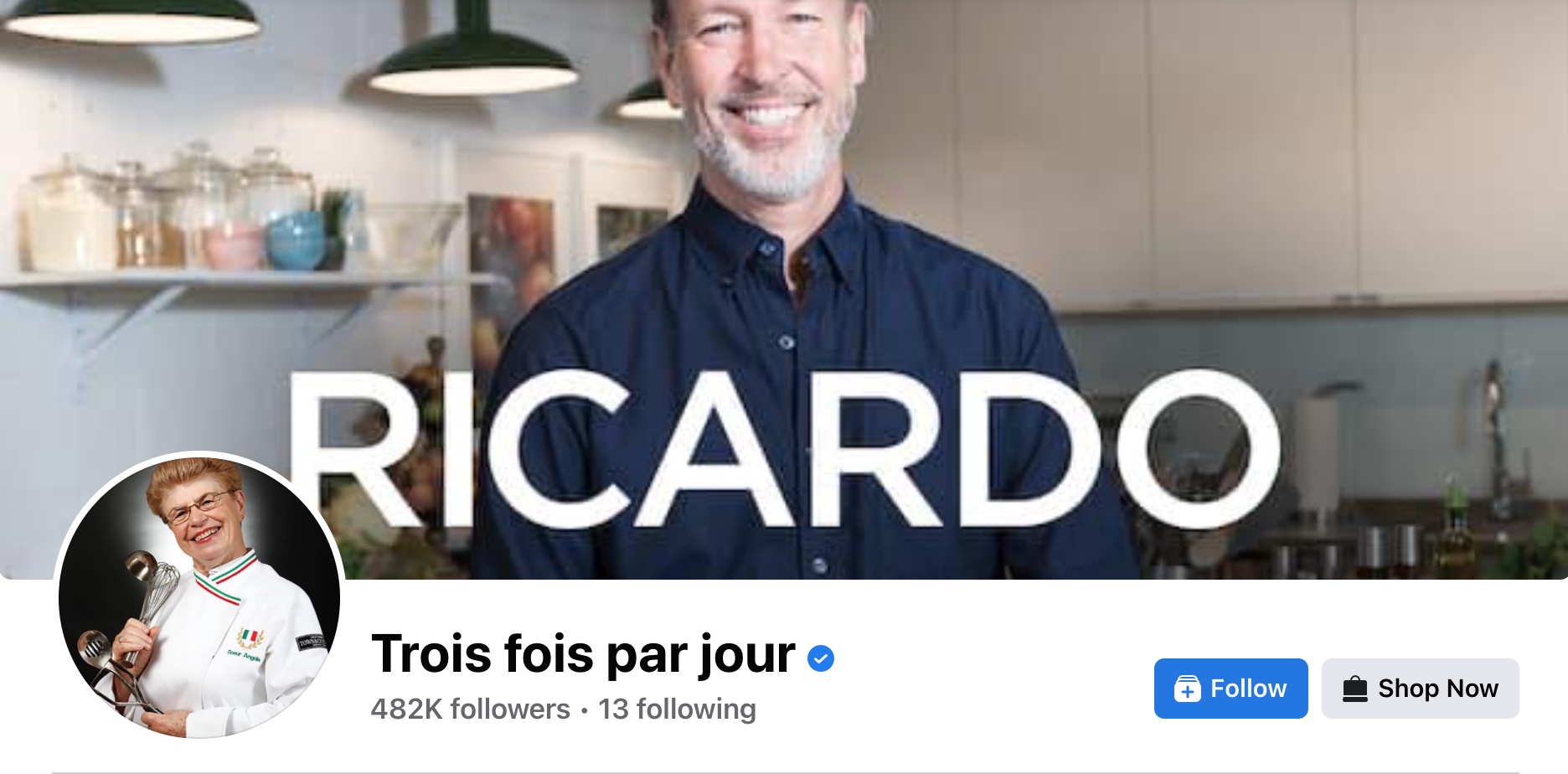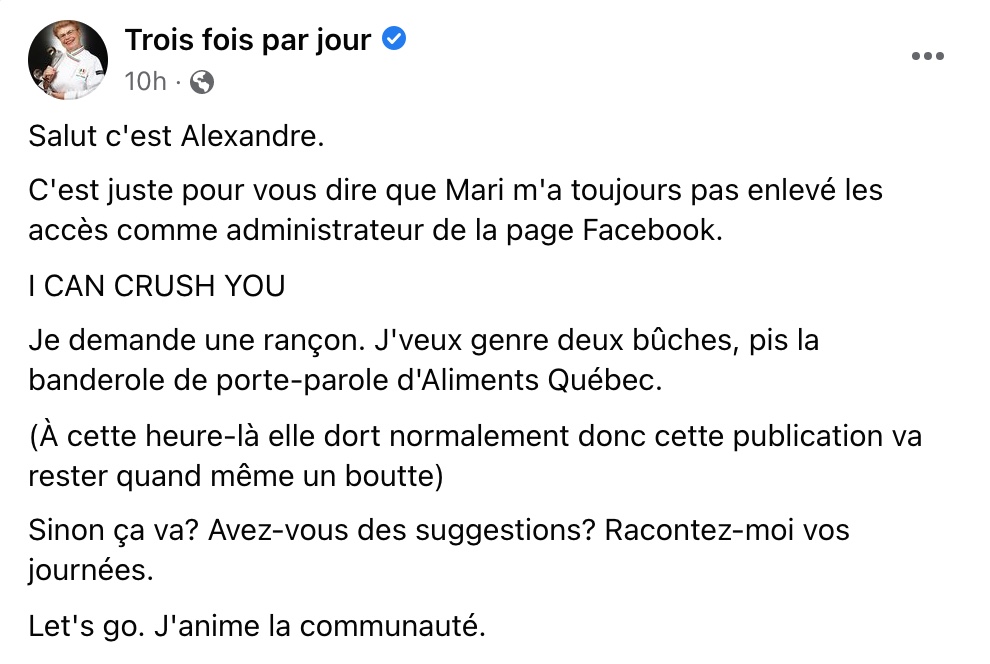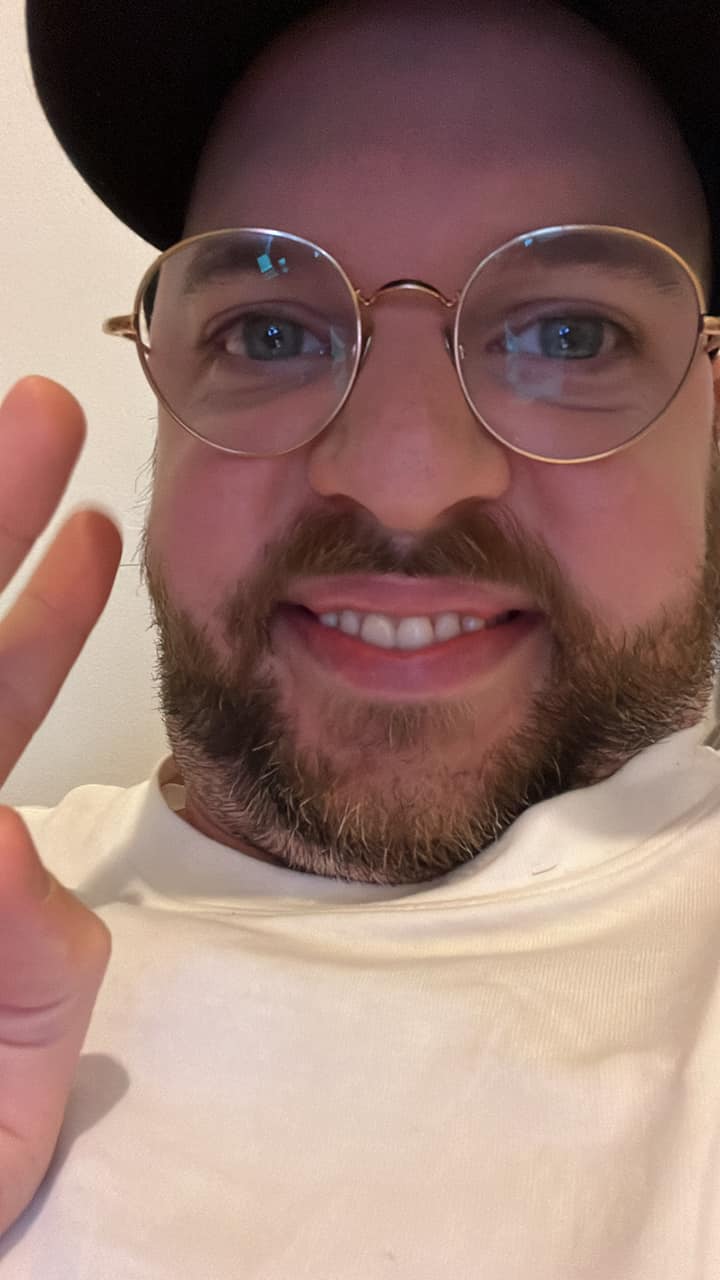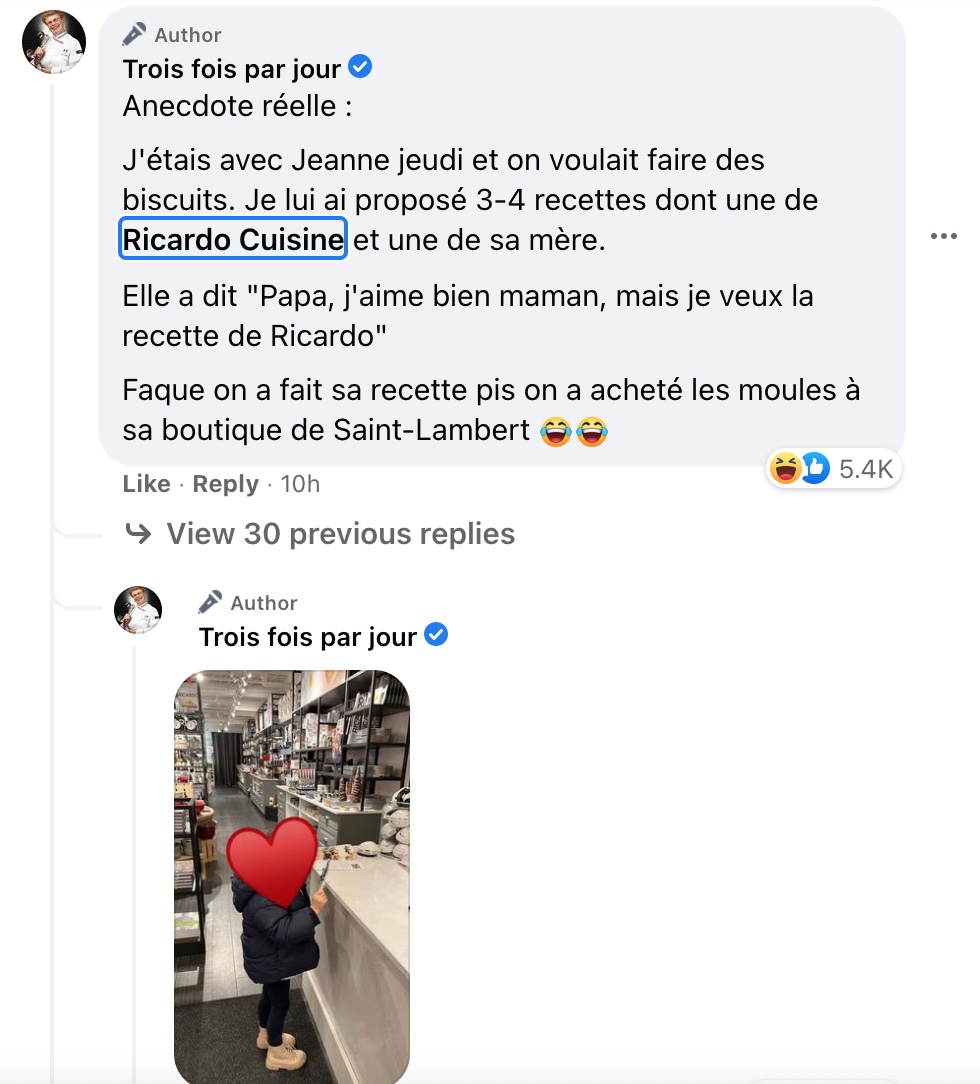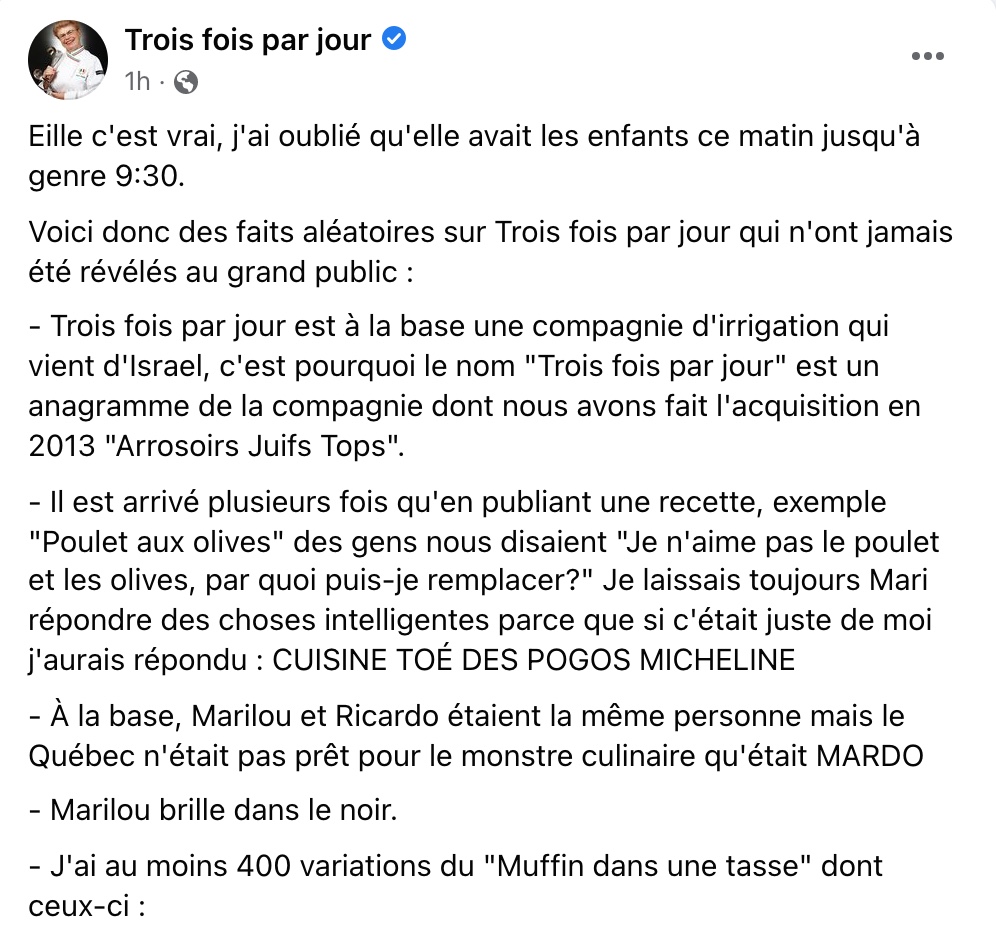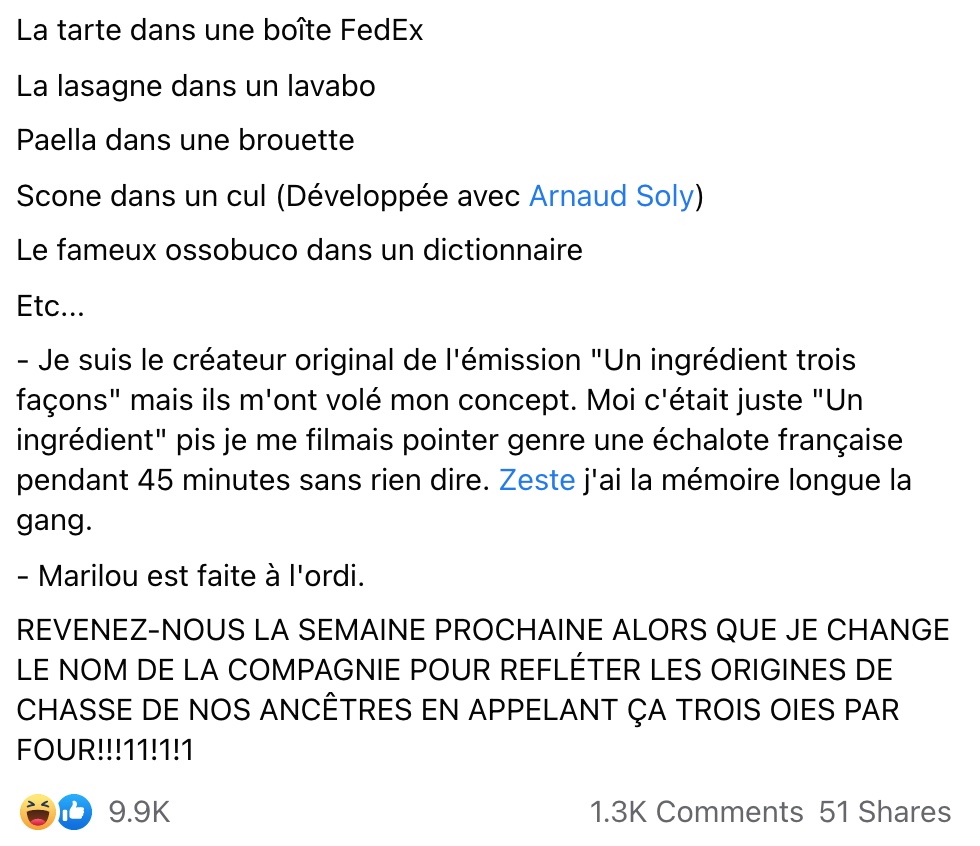 We made you a little Christmas compilation with artists from Quebec to put you in the magic of the holiday season!