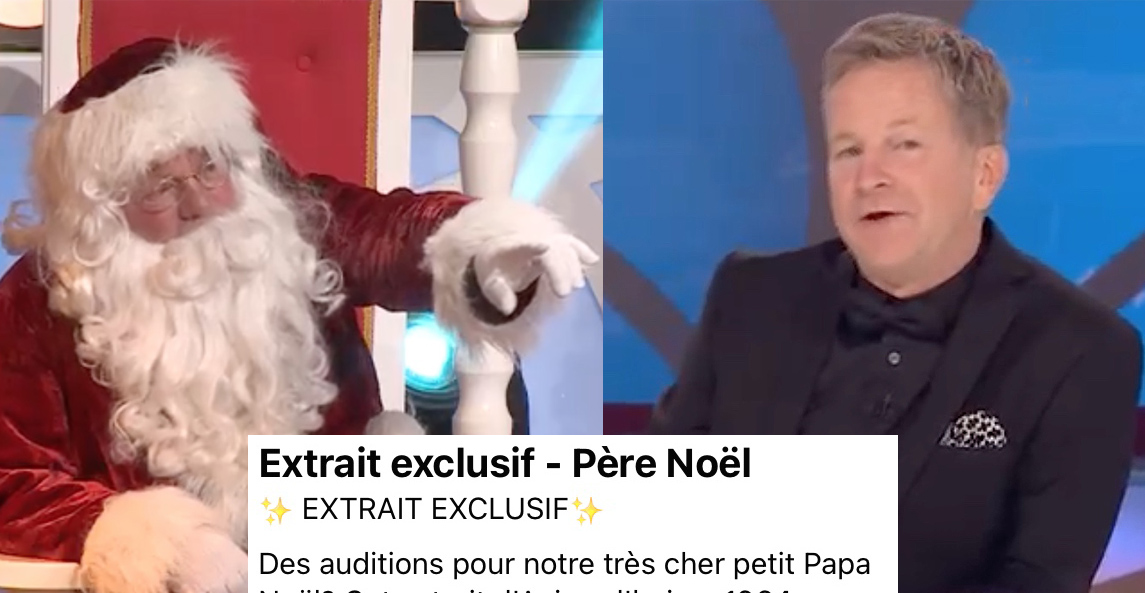 André Robitaille presents failed auditions to personify Santa Claus
During the program Les enfants de la TV, André Robitaille chatted a little with Santa Claus on the set. The purpose of the intervention was to show auditions dating from 1964 to personify Santa Claus. You had to know how to make the famous oh oh oh and speak with a warm voice. The segment is really funny, we see that it is not easy to make the character with the big white beard.
In posting the snippet, the Kids on TV team wrote, " Auditions for our dear little Santa Claus? This excerpt from Today in 1964 shows us that Santa's job is much more difficult than we think! »
We made you a little Christmas compilation with artists from Quebec to put you in the magic of the holiday season!