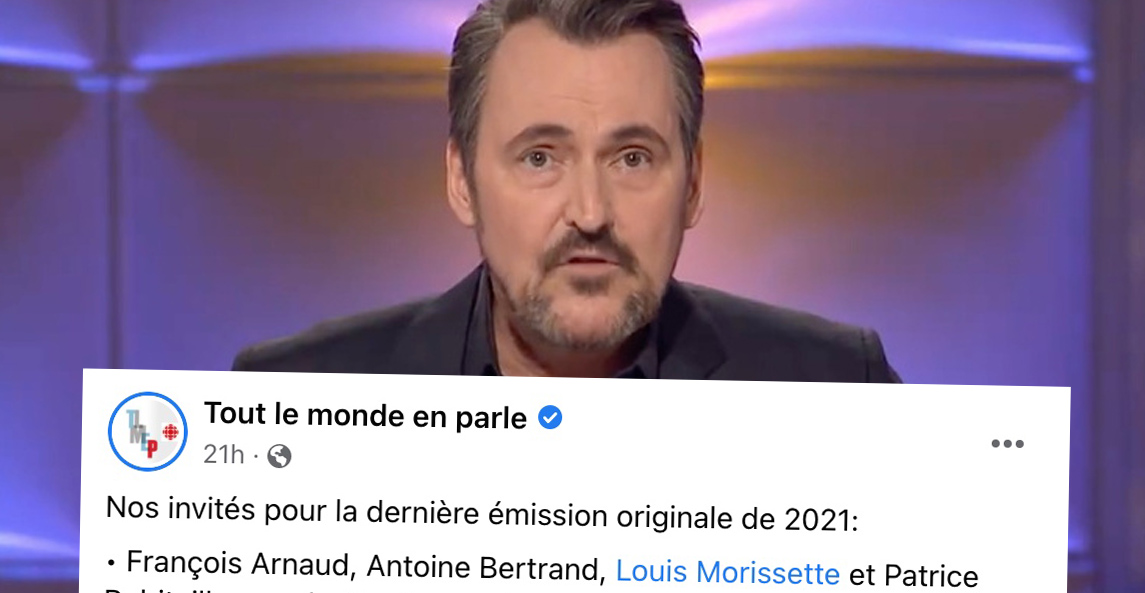 Everyone's talking about it announces its guests for the last show of 2021
For the last show of the year, Tout le monde en parle has announced its guests. We will find on the set of Guy A Lepage: François Arnaud, Antoine Bertrand, Louis Morissette and Patrice Robitaille for the film Goodbye happiness, Katherine Levac for the recording of his show GROSSE, The Deputy Prime Minister and Minister of Public Security from Quebec, Geneviève Guilbault, Virginie Fortin for her show Mes sentiments, The leader of the Liberal Party of Quebec, Dominique Anglade, Dre Caroline Quach and Dre Cécile Tremblay to talk about the new Omicron variant.
We made you a little Christmas compilation with artists from Quebec to put you in the magic of the holiday season!