Patrick Côté offers his services to police officers to provide training in close quarters combat
UFC veteran and now RDS host Patrick Côté has made a very successful post. He would like to offer his services to properly guide the police in close quarters combat. He communicated to several police forces and he is still awaiting a return call. Several Internet users appreciated this proposal, it is certain that he would be a perfect teacher to teach good techniques.
We can read: " I have offered my services to several police forces to provide constant close combat training. I'm still waiting for the call. With what is happening today, you said to me like Patrick Roy: I do not see what they have to lose by trying me! ».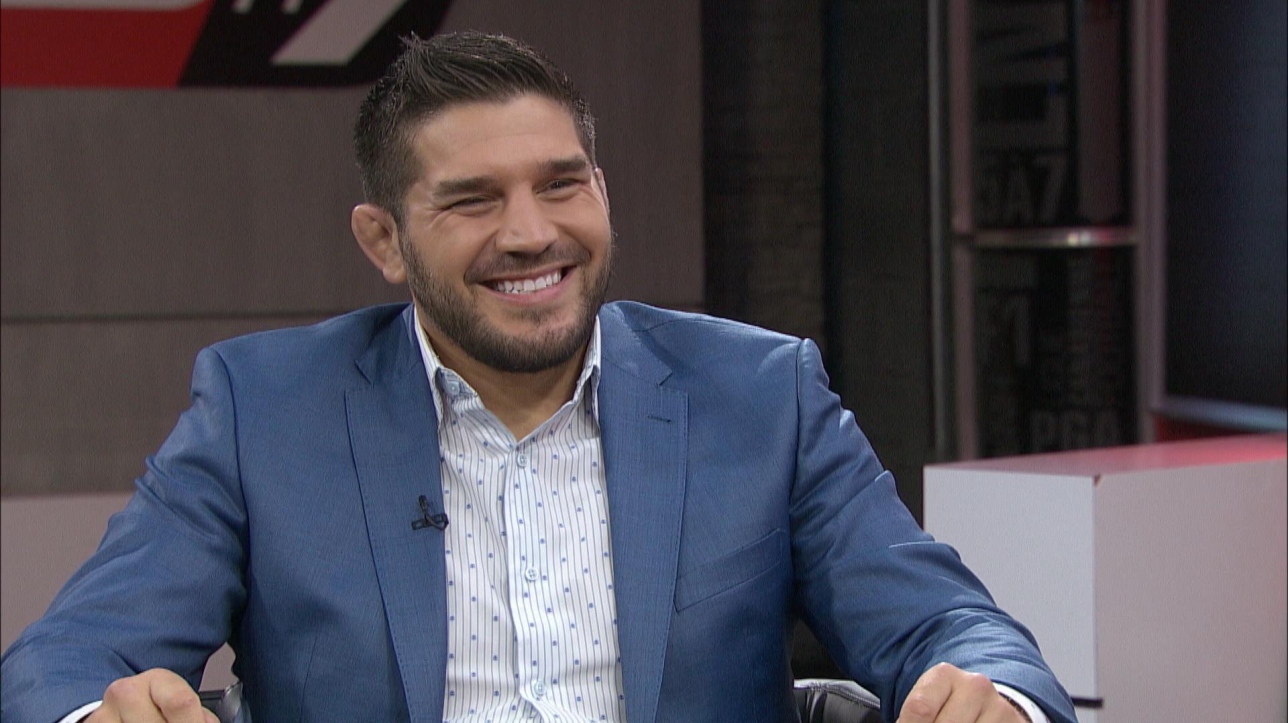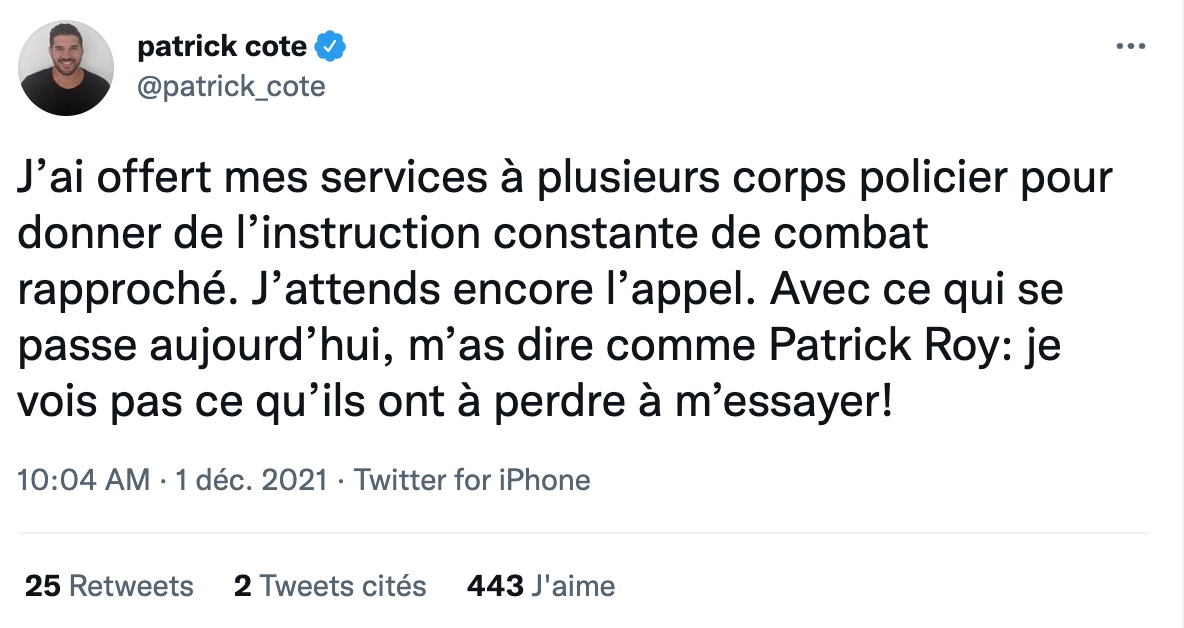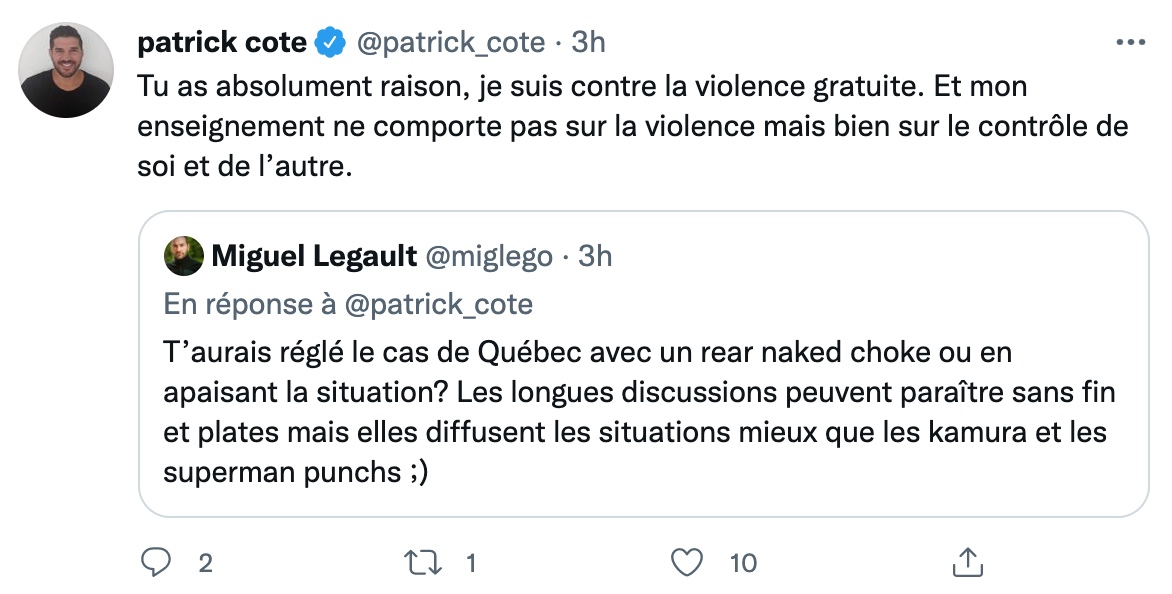 We made you a little Christmas compilation with artists from Quebec to put you in the magic of the holiday season!