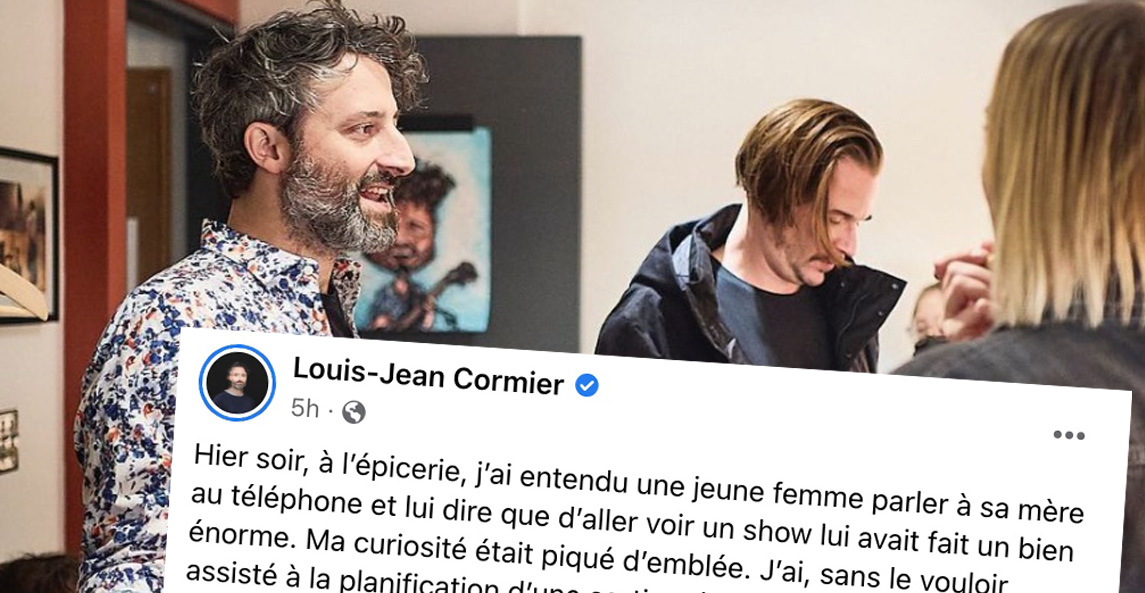 Louis-Jean Cormier launches a wanted notice to find a woman he met
Louis-Jean Cormier made a publication to tell us a story he lived. While shopping for groceries, he overheard the conversation of a woman who was talking to his mother on the phone. She was chatting that going to a music show feels really good. Louis-Jean now wants to find this woman he met at the IGA St-Zotique / St-André to offer him a pair of tickets.
We can read in his publication: " Last night at the grocery store, I overheard a young woman talking to her mother on the phone and telling her that going to a show had done her a lot of good. My curiosity was piqued straight away. I unwittingly attended the planning of a mother-daughter outing to recharge my batteries in a Quebec music show. I felt so much pride and gratitude in this situation that I thanked her. This morning, even after fifty dates since last March, I have a ball of excitement in my stomach thinking of the last two shows of 2021: the Grand Théâtre de Québec on December 15 and the MTelus in Montreal the next day, 16 December. There are still a few tickets available for both evenings. It will be really epic! The fastest way is to go through my official website. Be quick! We are pumped up !! PS If you recognize yourself in the situation at the IGA St-Zotique / St-André, I will offer you a pair of tickets for Mtl or Qc. Write to me in private. PP.SS: These four people in @lecaron's beautiful shot are having too much fun working together. ».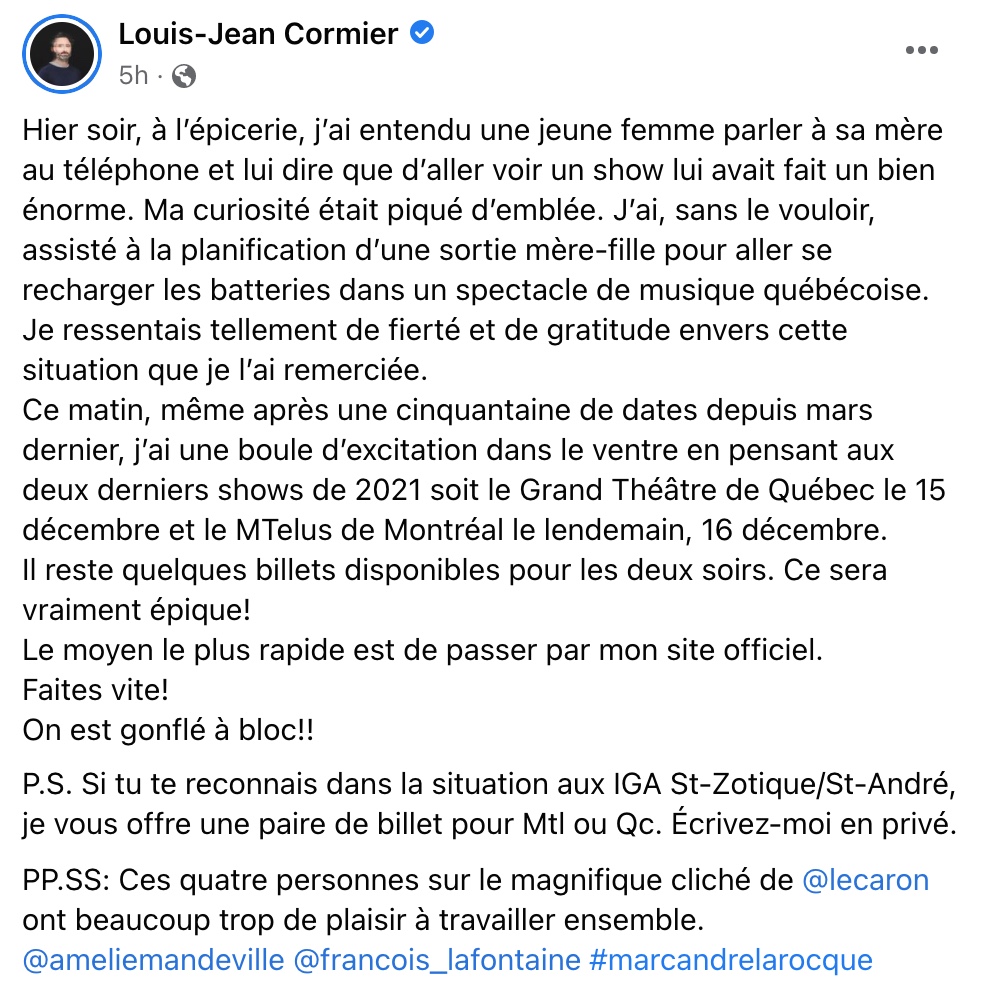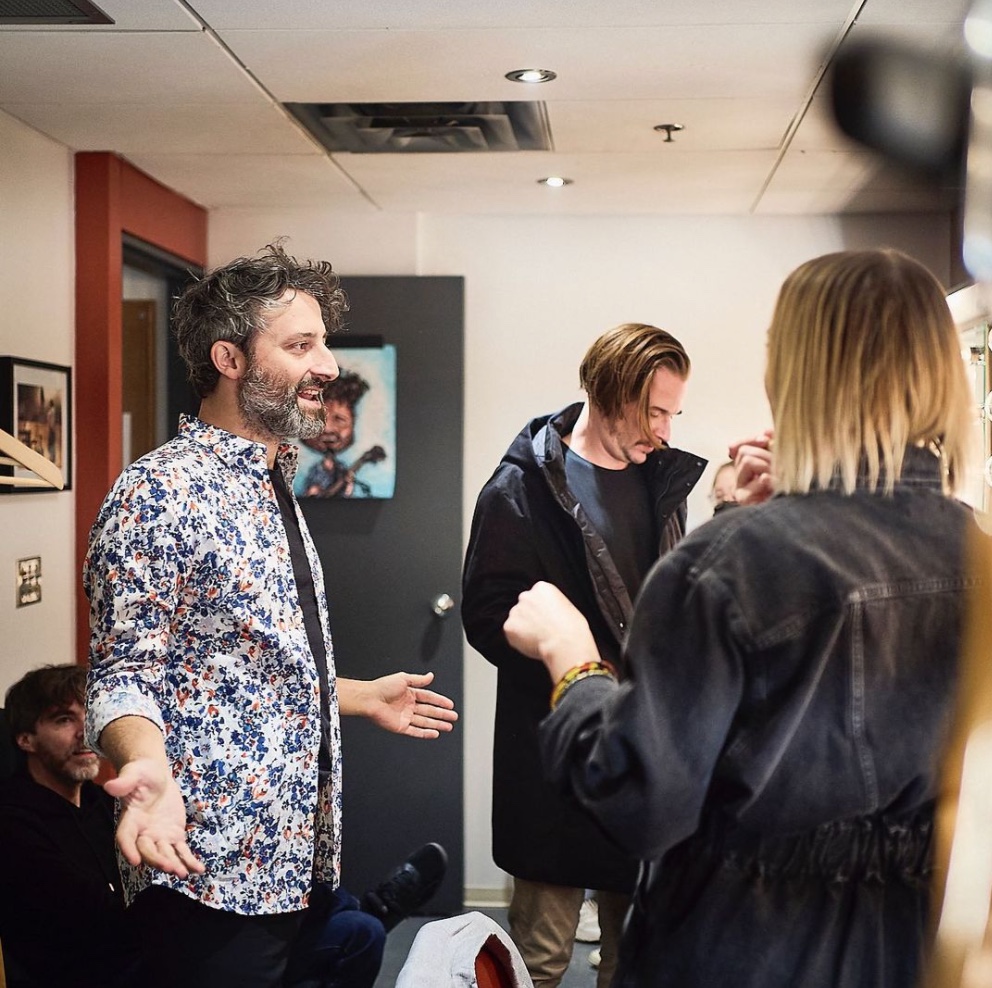 We made you a little Christmas compilation with artists from Quebec to put you in the magic of the holiday season!