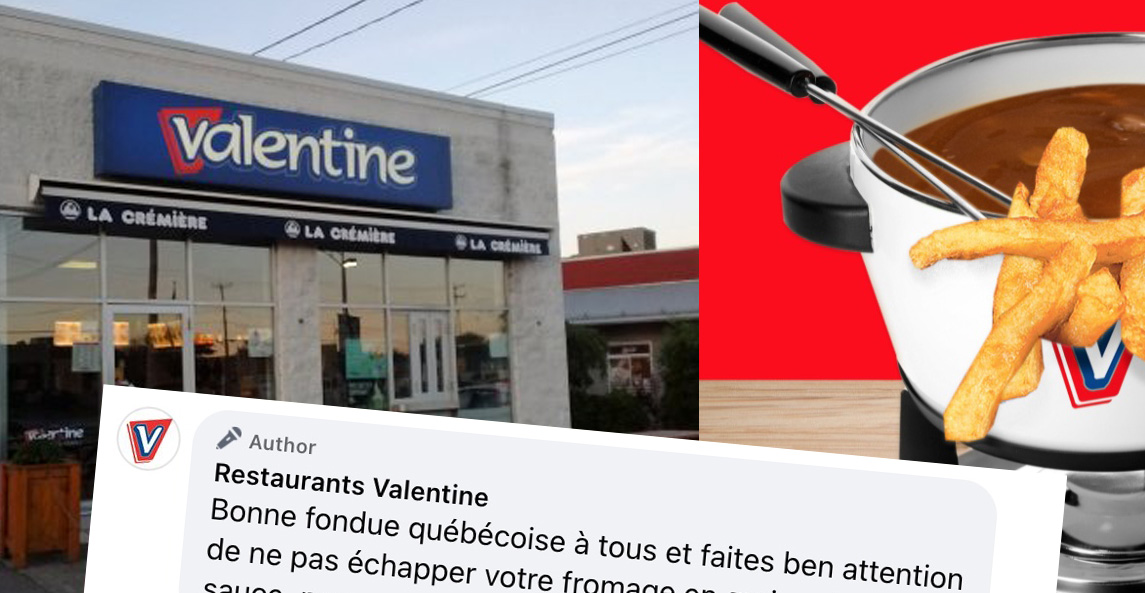 Valentine restaurants invent the poutine fondue
Valentine restaurants have made a publication that makes Internet users react. They made a photo montage where we see a poutine fondue. The famous brown sauce in the caquelon to soak the fries and then we go get a piece of cheese that makes squitch squitch. We don't know if it's available elsewhere, but the concept is really good and worth doing!
They added in the comments: " Happy Quebec fondue everyone and be careful not to drop your cheese curds in the sauce, because otherwise ... ».
Read also: Kraft Dinner launches a new poutine flavor
Read also: Le P'tit Québec is launching into cheese curds to make poutine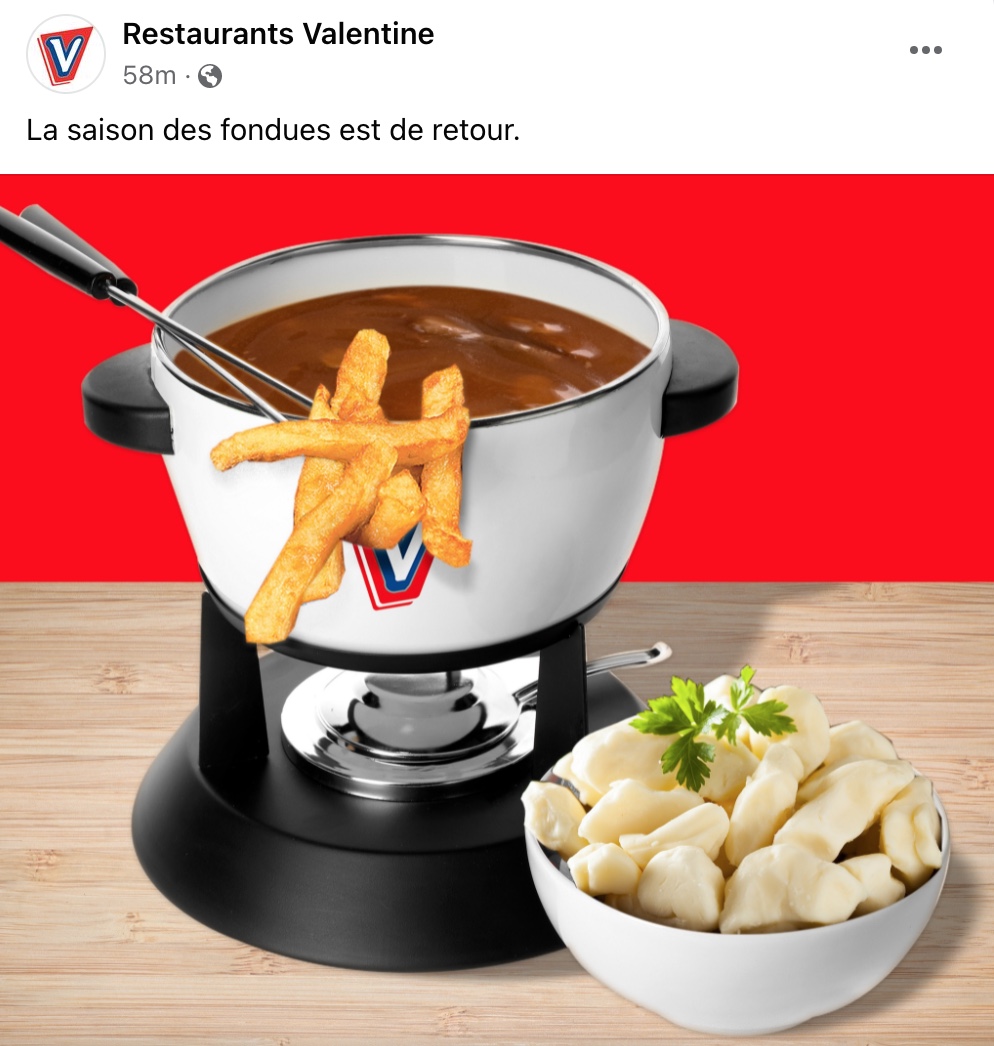 We made you a little Christmas compilation with artists from Quebec to put you in the magic of the holiday season!