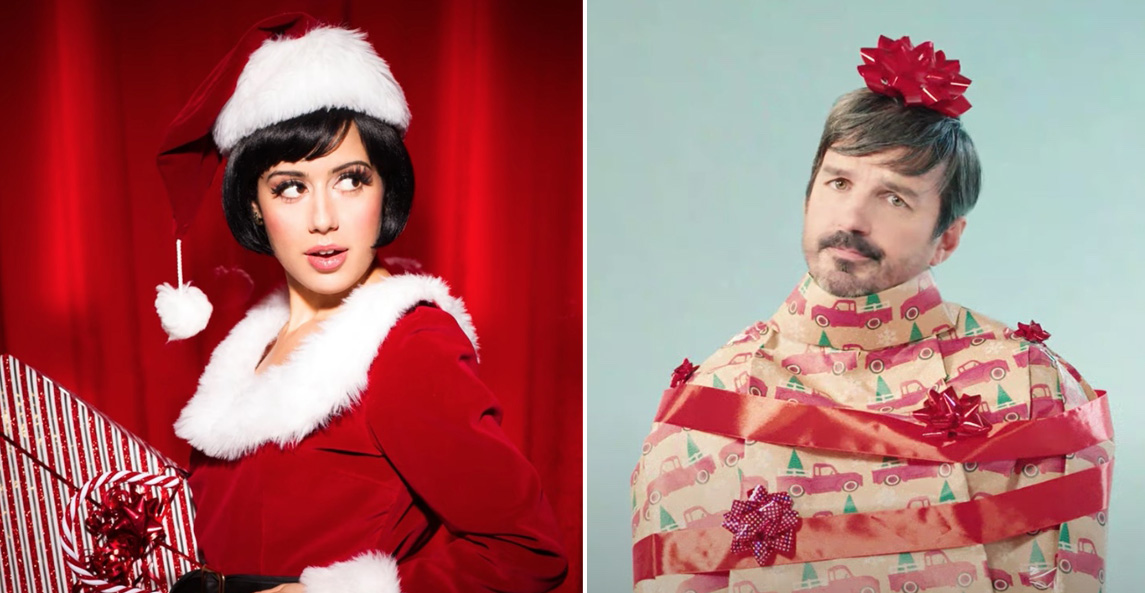 A list of 15 Christmas clips made in Quebec to discover
The holidays are fast approaching and it's time to get into the magic of Christmas. That's why we decided to find the best Christmas music videos made in Quebec as well as the best songs. We present to you a list of artists who have made a song recently. So there are no classics from Les Classels, Ginette Reno, Michel Louvain, Robert Charlebois… in this list.
You will be able to hear Coeur de Pirate, Michèle O, Damien Robitaille, Jocelyn Pelichet… we would have put the new piece Silent Night by Alexandra Stréliski but it is available exclusively on Spotify. You will find in this list 6 clips as well as 9 songs on Youtube. Good listening!
1. Damien Robitaille - You get me excited
2. Jocelyn Pelichet - Deck The Halls ("Making of" from the album "December")
3. Milk & Bone - Blue Christmas
4. Massicotte - Father Christmas forgot me
5. Machine Knitting - How Much Christmas
6. Joli-Bois - Console me Christmas
In the category there is no clip, but the song is really worth discovering:
7. Michèle O - A December sky
8. Klô Pelgag - All alone for Christmas
9. The Three Agreements - Christmas has arrived
10. The BBs - I saw mom kissing Santa Claus
11. Sally Folk - Sage for Christmas
12. Sara Dufour - Father Christmas is a Quebecois
13. Cœur de pirate - Christmas in the tropics
14. Laurence Nerbonne - Marie-Noël
15. Ariane Moffatt takes over - La Bolduc - It will come, don't you get discouraged