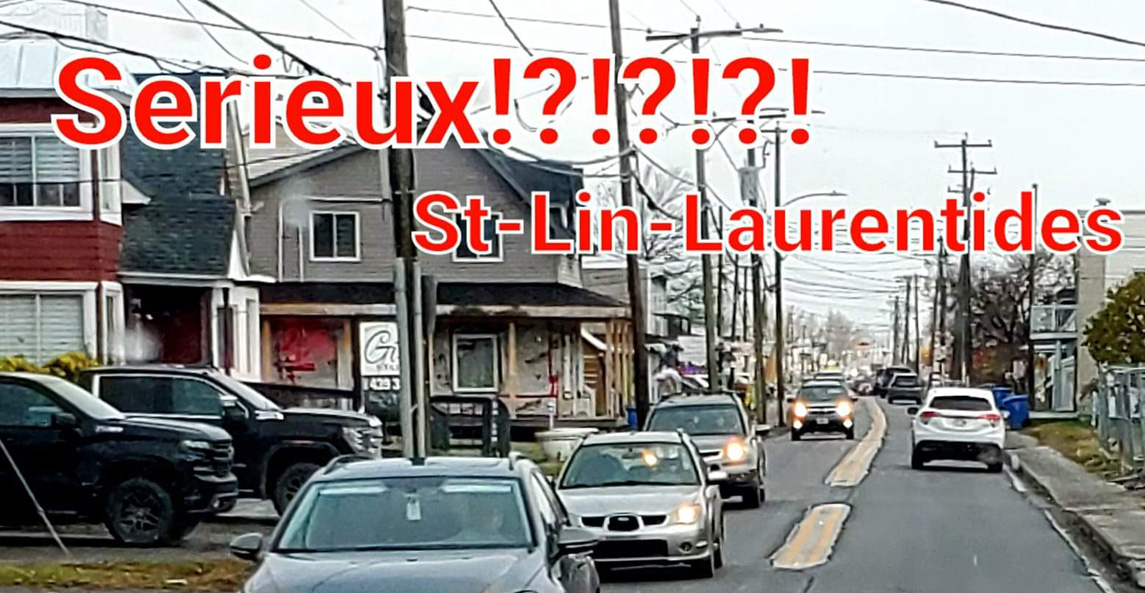 A strangely renovated road in St-Lin-Laurentides makes Internet users react
This photo of a road in St-Lin-Laurentides is shared a lot on social networks. As requested Yan Theriault on his Twitter account, is this a real photo taken in St-Lin? Several Internet users responded by affirming that it is quite true. An internet user replied: " I live in St-Lin, yes my dear this photo is very real. That's how we make asphalt here, that's what we do with our taxes. It's not just in the grocery stores that we are restricted, the asphalt too ».
Another net surfer explained the situation: " Yes, but according to the city (and it is plausible) the road is the responsibility of the MTQ, and the road was dangerous for this winter with all the holes, and the MTQ did not want to repair, so the city has to patch to get through the winter, and the real job be done in the spring. ».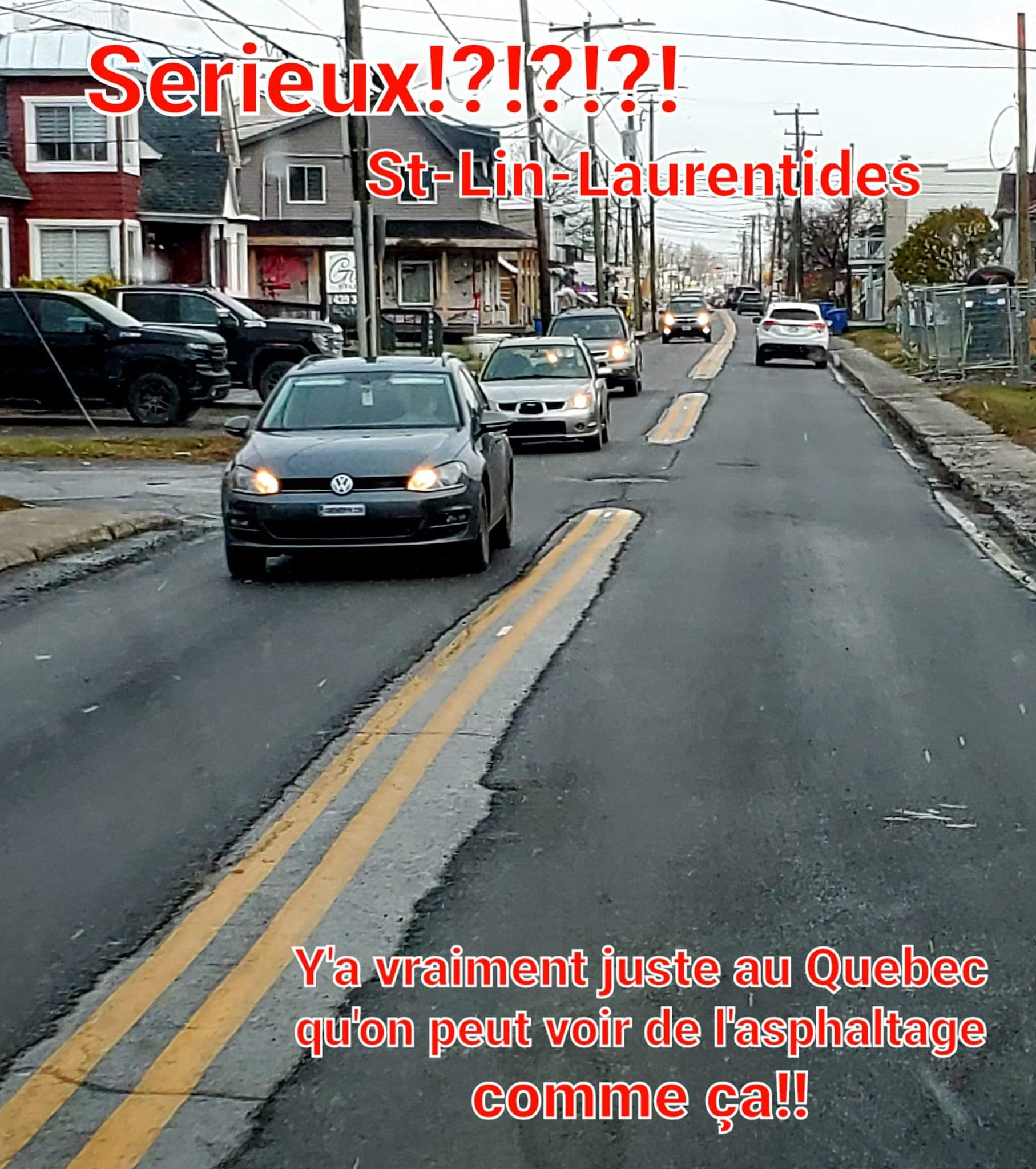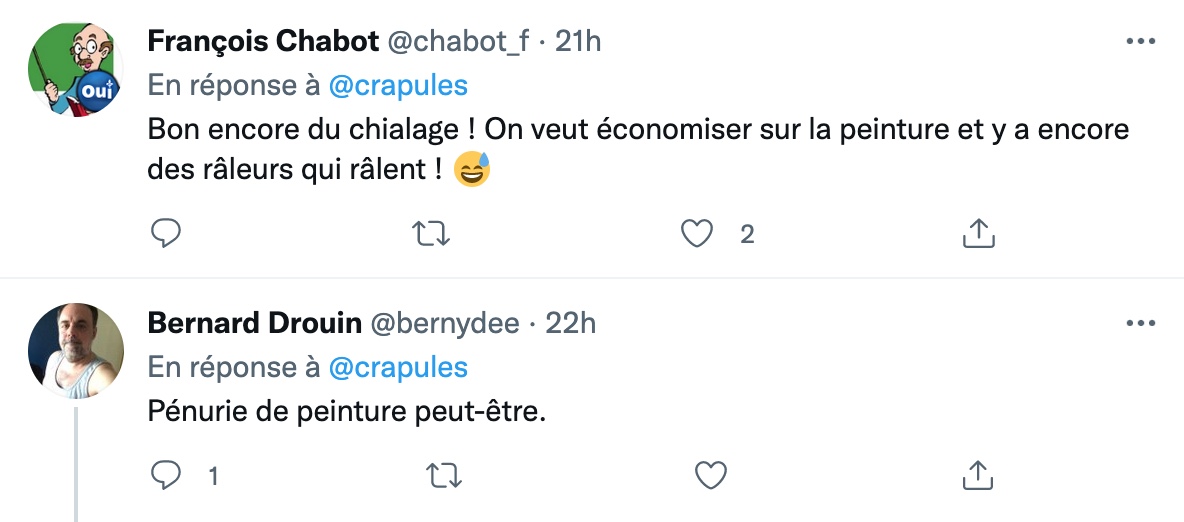 We made you a little Christmas compilation with artists from Quebec to put you in the magic of the holiday season!