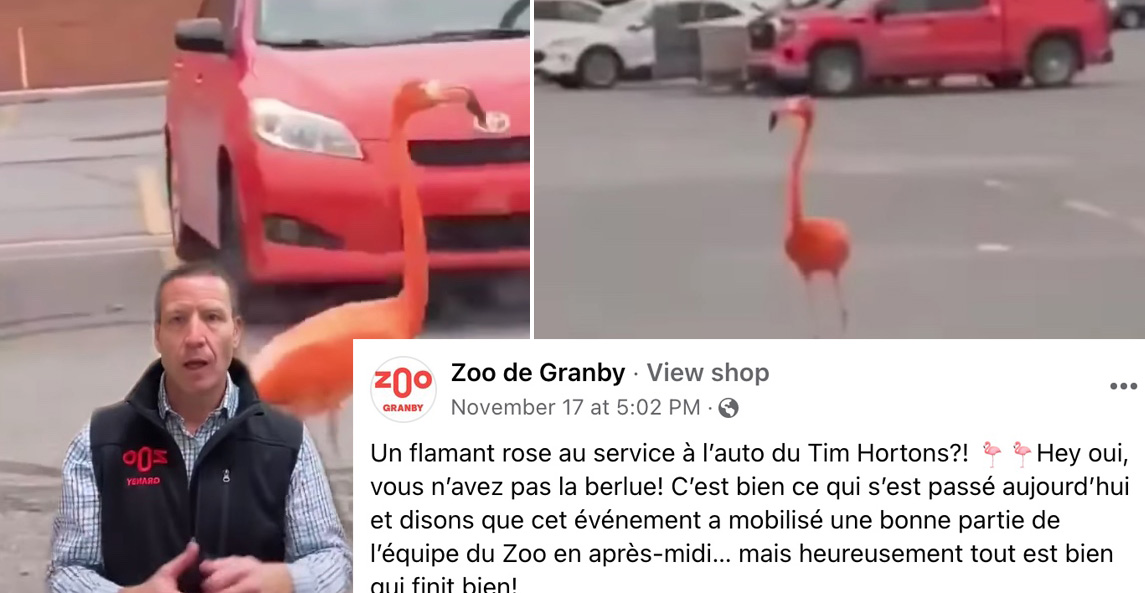 A flamingo escapes from the Granby Zoo and walks in town
A flamingo has escaped from the Granby Zoo to walk around town. We can read on the zoo's page: " A flamingo at the drive-thru at Tim Hortons ?! 🦩🦩Hey yes, you are not crazy! That's what happened today and let's say that this event mobilized a good part of the Zoo team in the afternoon… but luckily all's well that ends well! Very calmly, 2 animal care technicians went to retrieve the animal which was then in the ditch at the edge of the road. We reassure you, the animal is already back with the rest of the group and is doing well. ».
It is Karl Fournier, director of animal care, who explains how everything went to bring him home safely.
We made you a little Christmas compilation with artists from Quebec to put you in the magic of the holiday season!