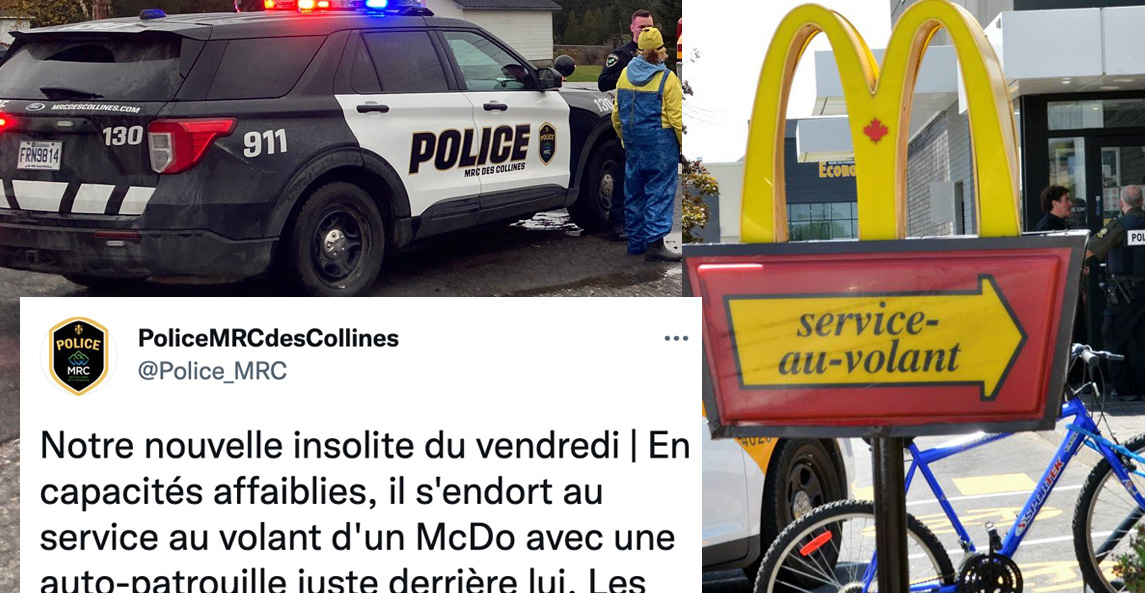 A Gatineau resident falls asleep while driving a McDonald's with a patrol car just behind him
Les Collines-de-l'Outaouais police shared a rather unusual arrest on their website. A man from Gatineau fell asleep at the wheel while waiting for his trio McDonald. Behind him, a patrol car where the 2 agents awaited their order. Seeing that the car in front of them was not moving, one of the police officers went to see the driver. He woke up and left without having his meal. A chase then began and they caught the man who had 3 times the legal limit of alcohol.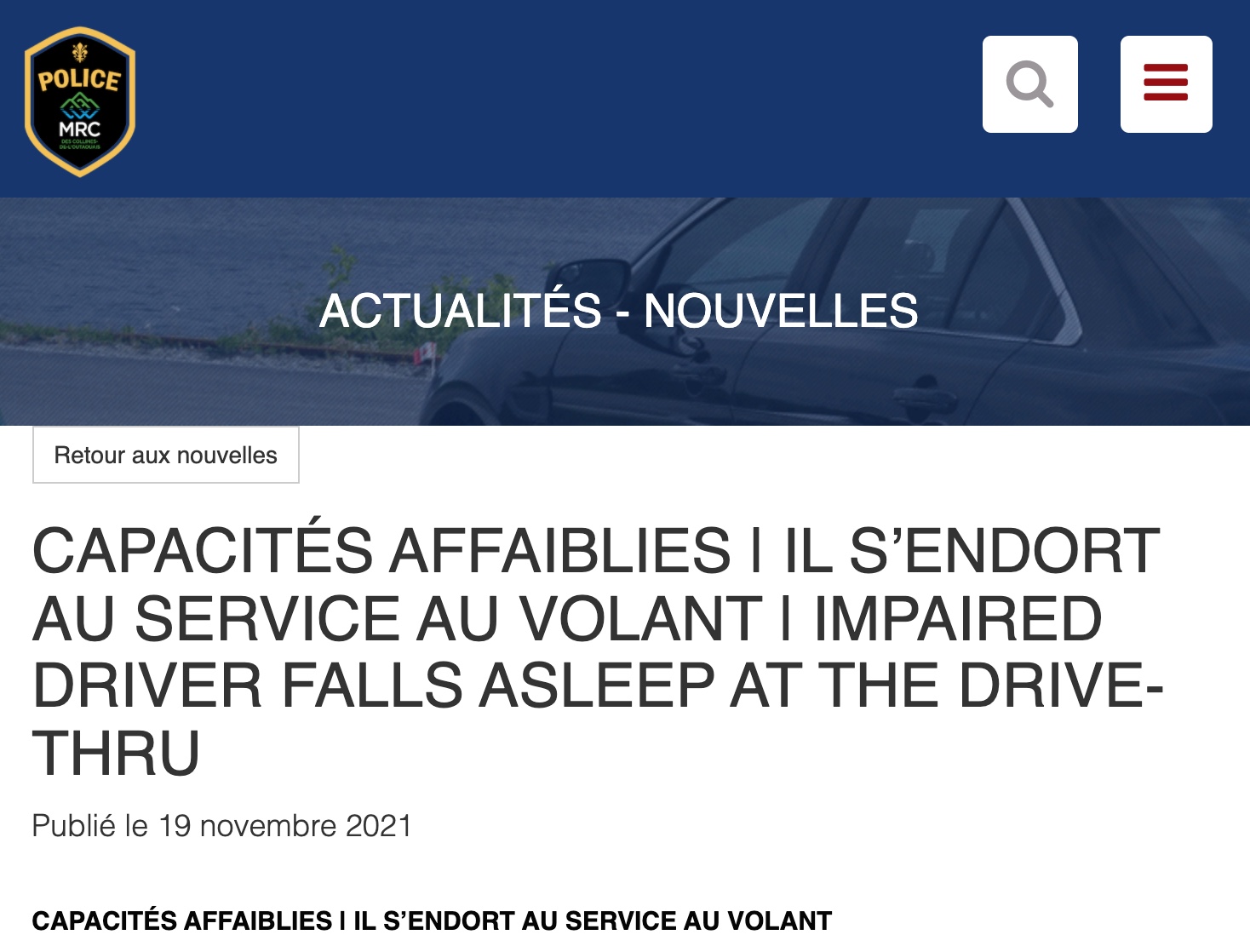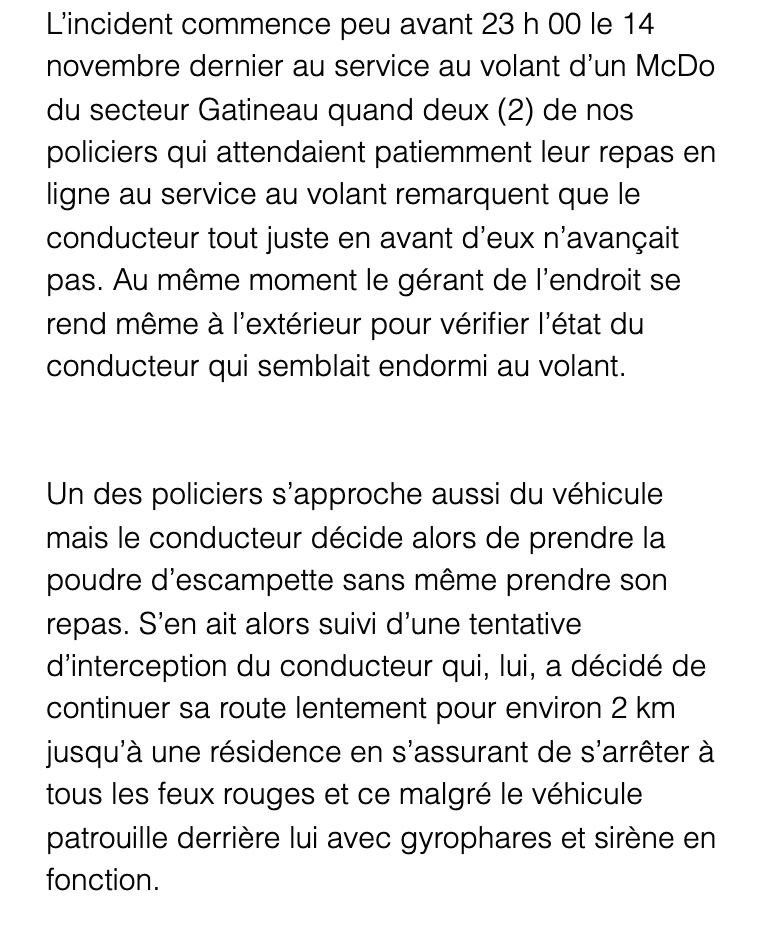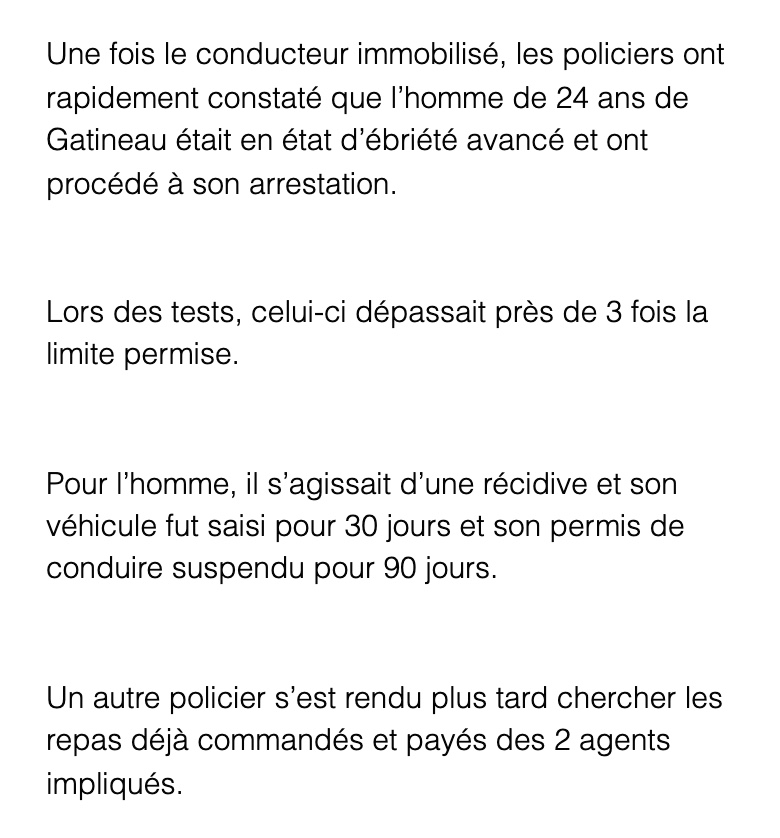 We made you a little Christmas compilation with artists from Quebec to put you in the magic of the holiday season!