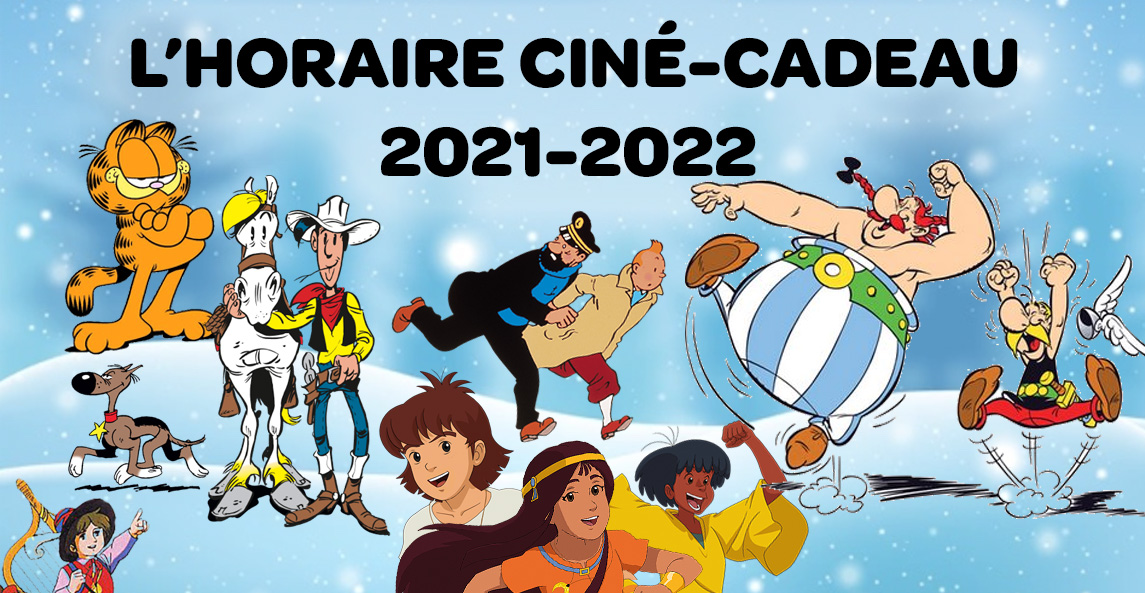 The full schedule of Ciné-Cadeau 2021
We know that the holidays are fast approaching when the Télé-Québec television channel puts the famous Ciné-Cadeau schedule online. It is in their section The Holidays at Télé-Québec that we find the complete guide for those nostalgic for cartoons, films of our youth or to make new discoveries. Ciné-Cadeau officially begins on December 11, 2021, please note it on your calendar!
Once again this year, we find classics from Ciné-Cadeau. It is always pleasant to listen to the episodes of Asterix and Obelix, Tintin and his friends, The mysterious cities of gold, The sentinels of the air, the Smurfs… We can say that this year, they put the gum to offer a full schedule that will satisfy young and nostalgic alike.
There are also Quebecois films that marked our youth. The holiday season is a good reason to revisit: The War of the Toques, The Frog and the Whale, Bach and Bottine… There are also some milestone films that deserve to be seen during a big snowstorm with a good hot chocolate. Nothing better than to sit on your sofa and put on one of the classics on offer. We find in particular: Brillantine, Hairspray, The lord of the rings, Forrest Gump, The dinner of idiots, My phantom of love ...
Good Gift Cine!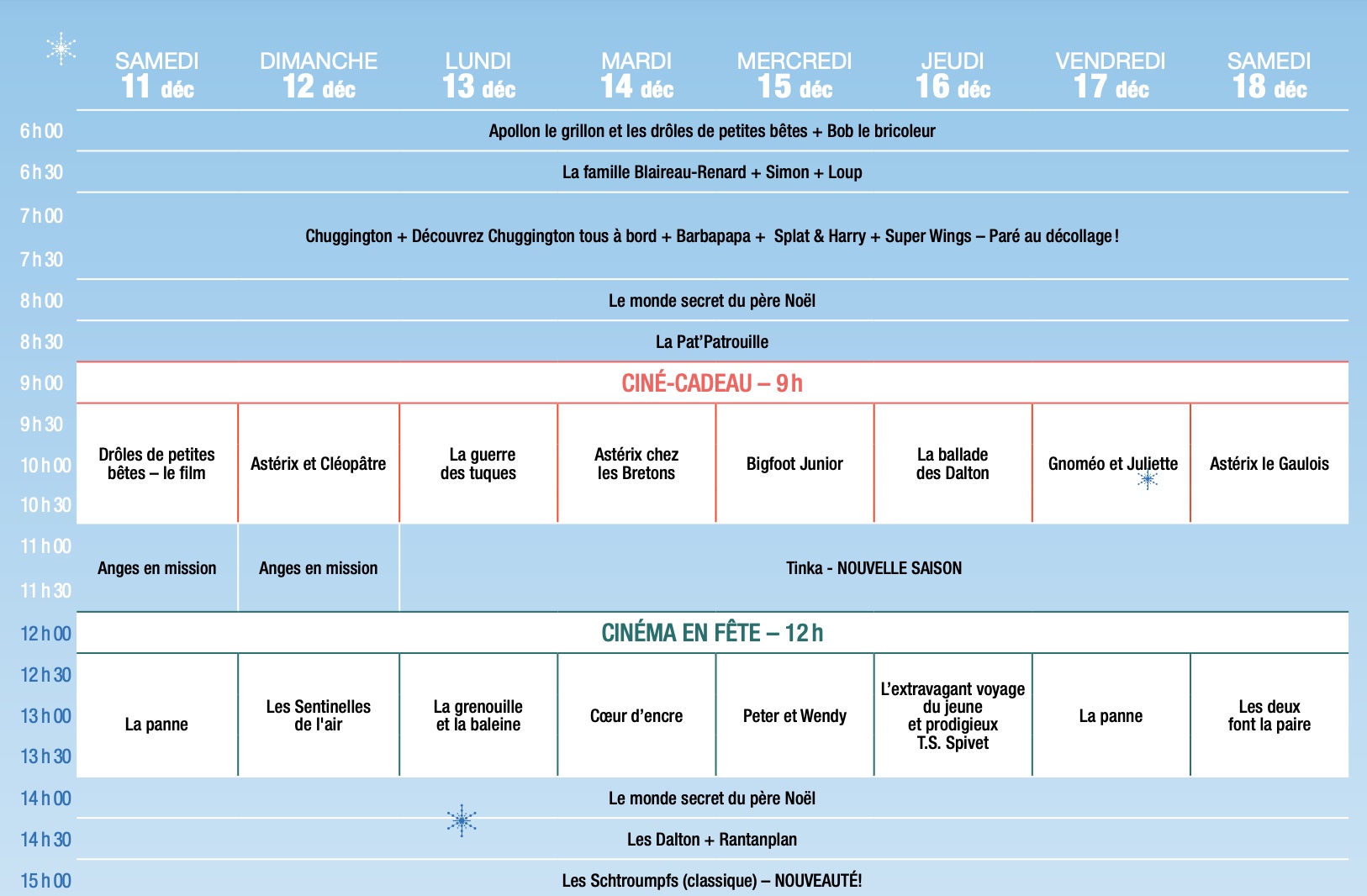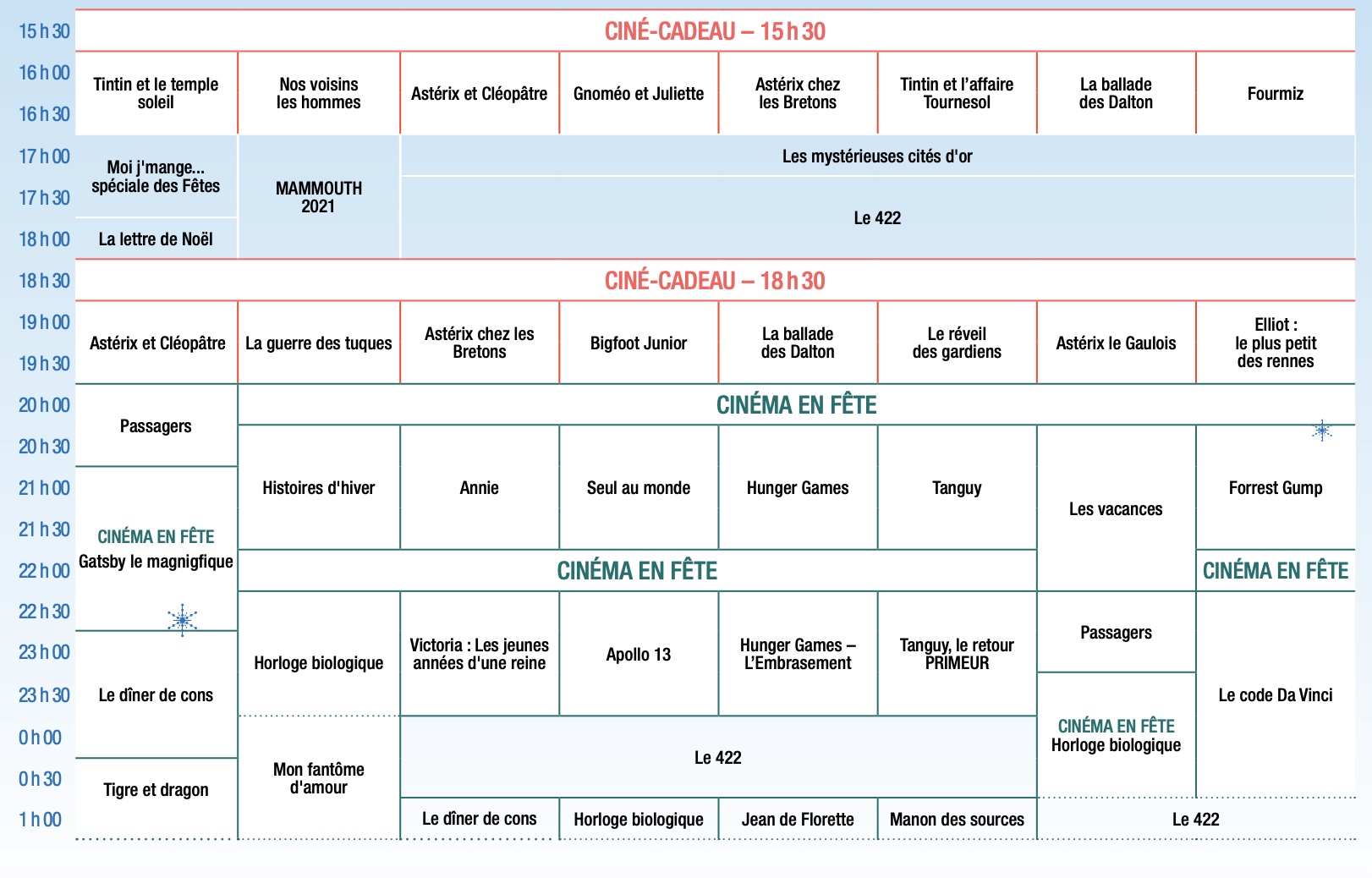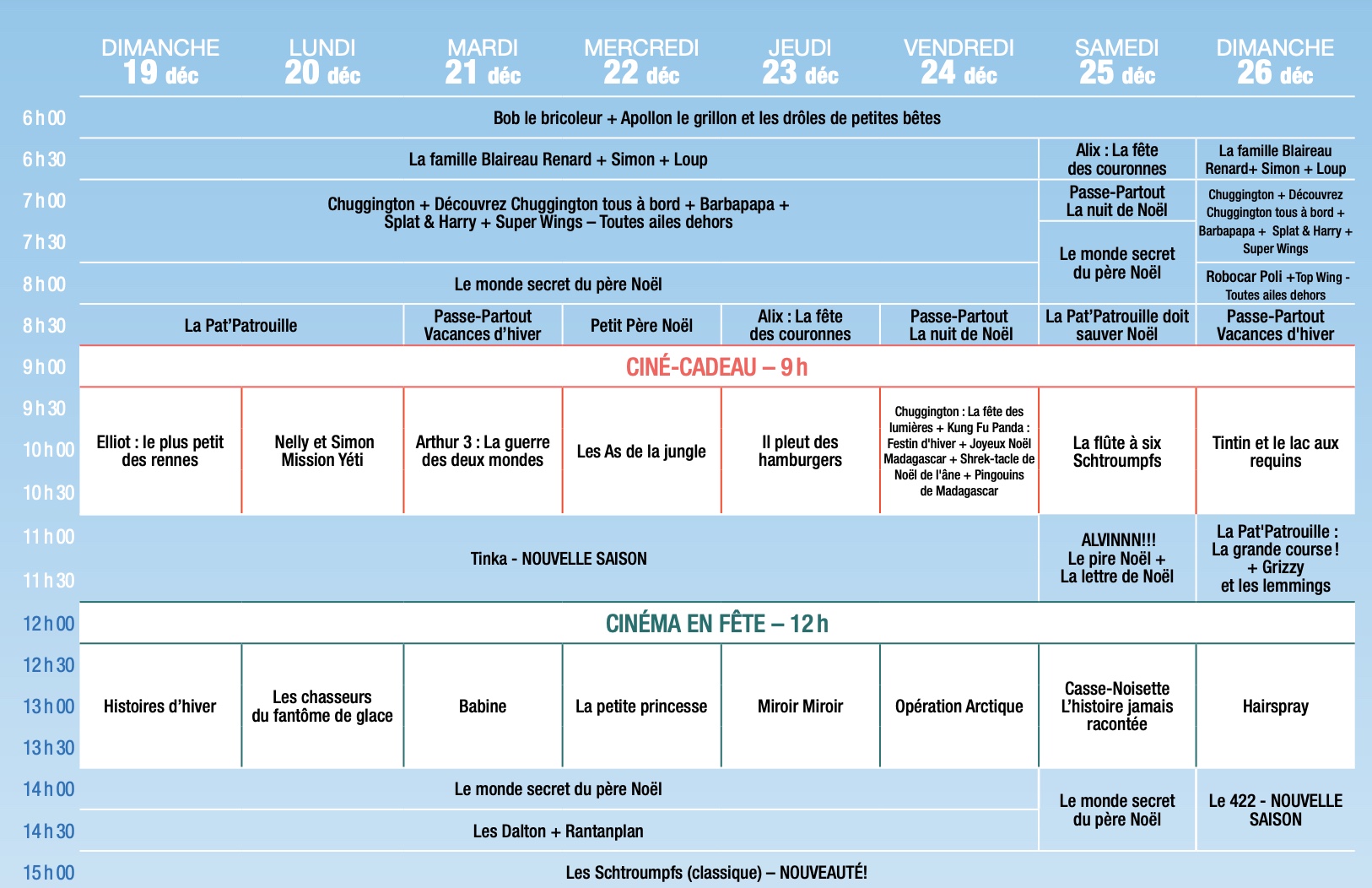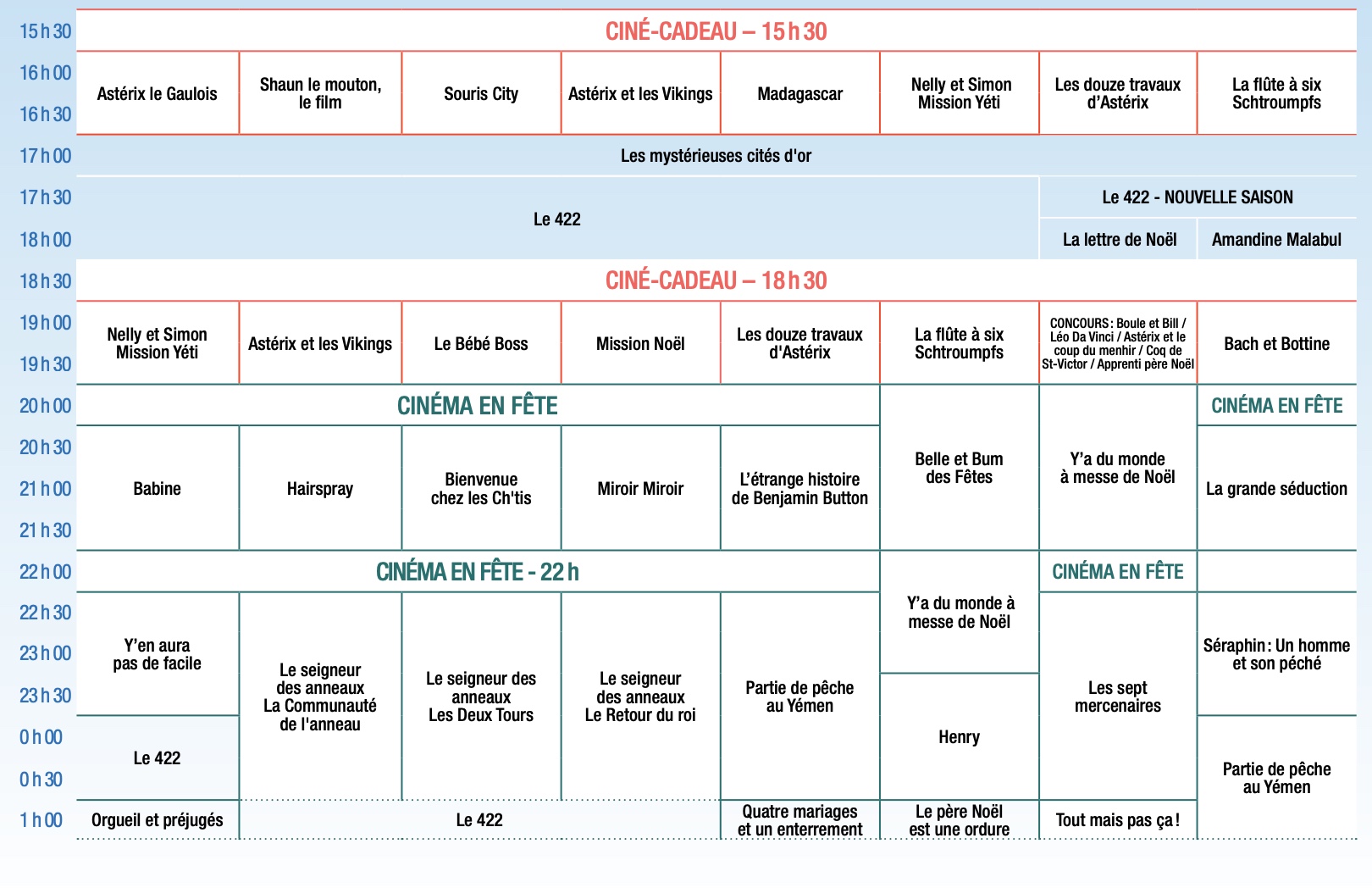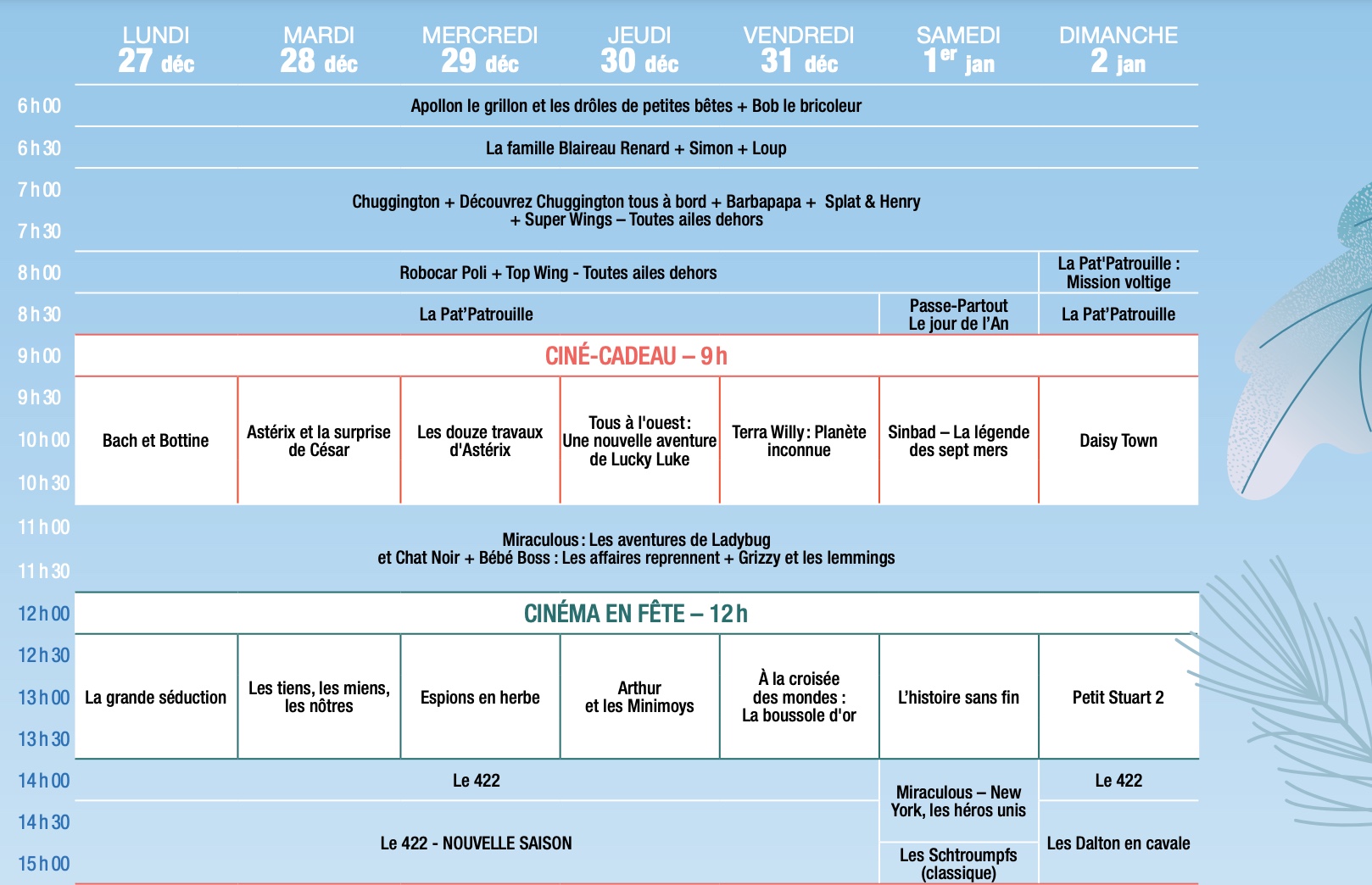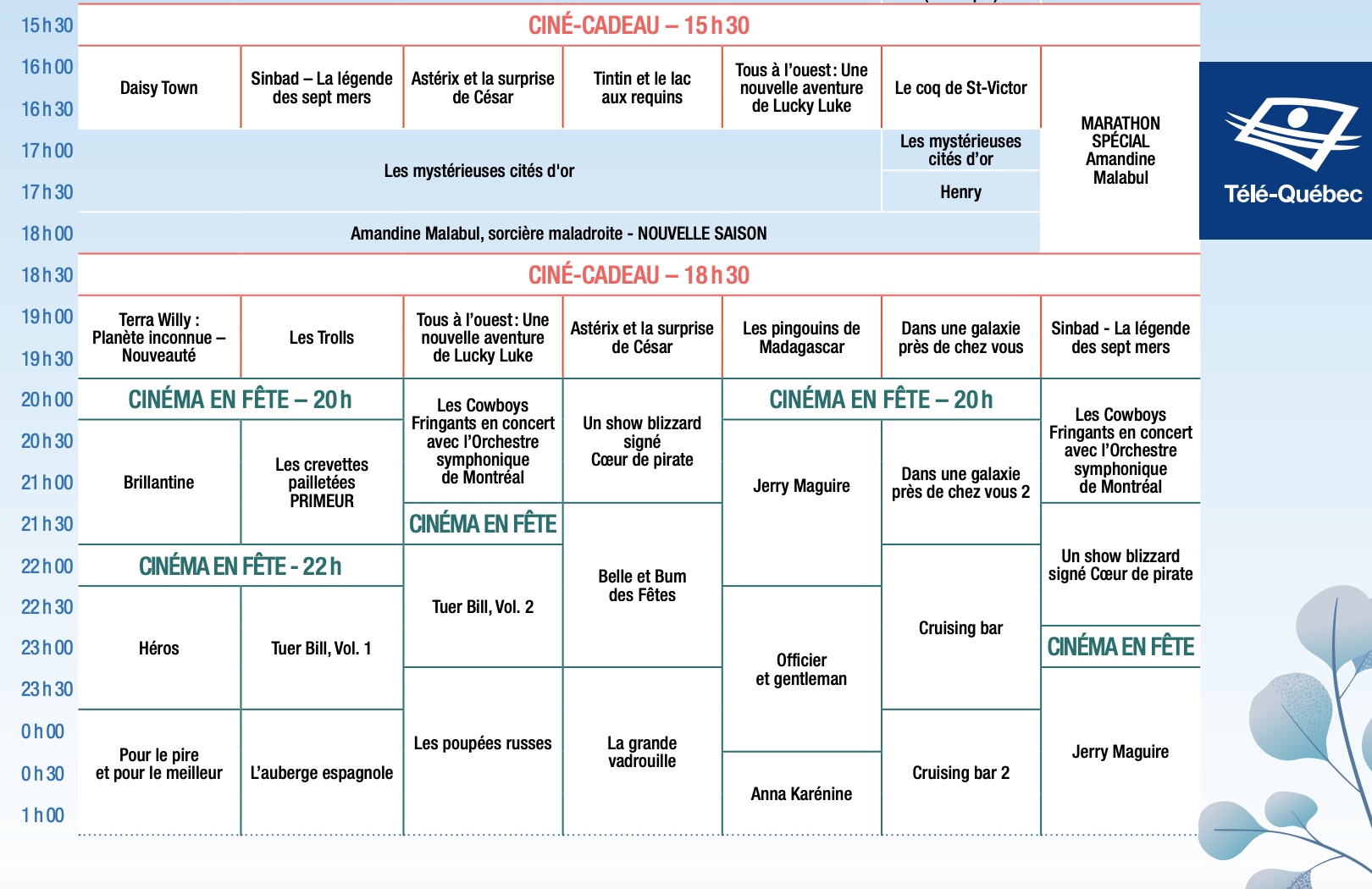 We made you a little Christmas compilation with artists from Quebec to put you in the magic of the holiday season!