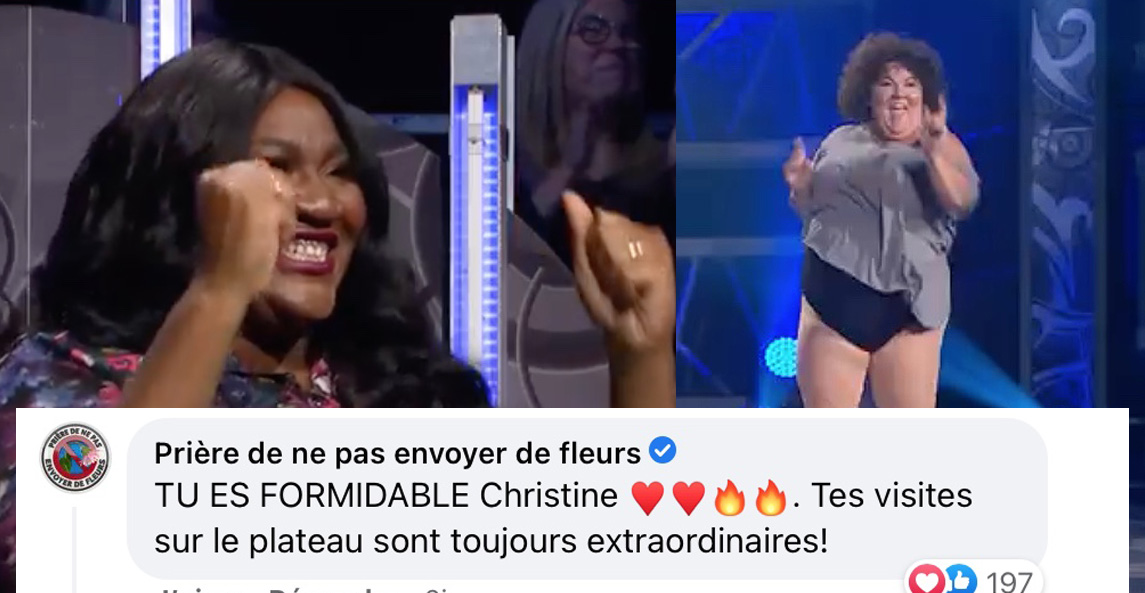 Christine Morency performs for her friend Mélissa Bédard
During the show Prayer not to send flowers for Mélissa Bédard, her friend the comedian Christine Morency delivered quite a performance. She decided to remake the dance scene from the cult film Flashdance. It's beautiful, and we hear Mélissa say wow all the time! The final moment is simply excellent!
In posting this video, the Prayer Not to Send Flowers team wrote, " Lots of fun doing Mélissa Bédard's show! A perfect guest! Thank you to all the artists who participated in the show. And a big thank you to you dear audience for being there every Friday evening. Did you miss Christine Morency's performance? Gift! There she is. We love it for its daring and authenticity and for this memorable moment! Have a nice week end! Next week, it's Caroline Néron's turn. ».