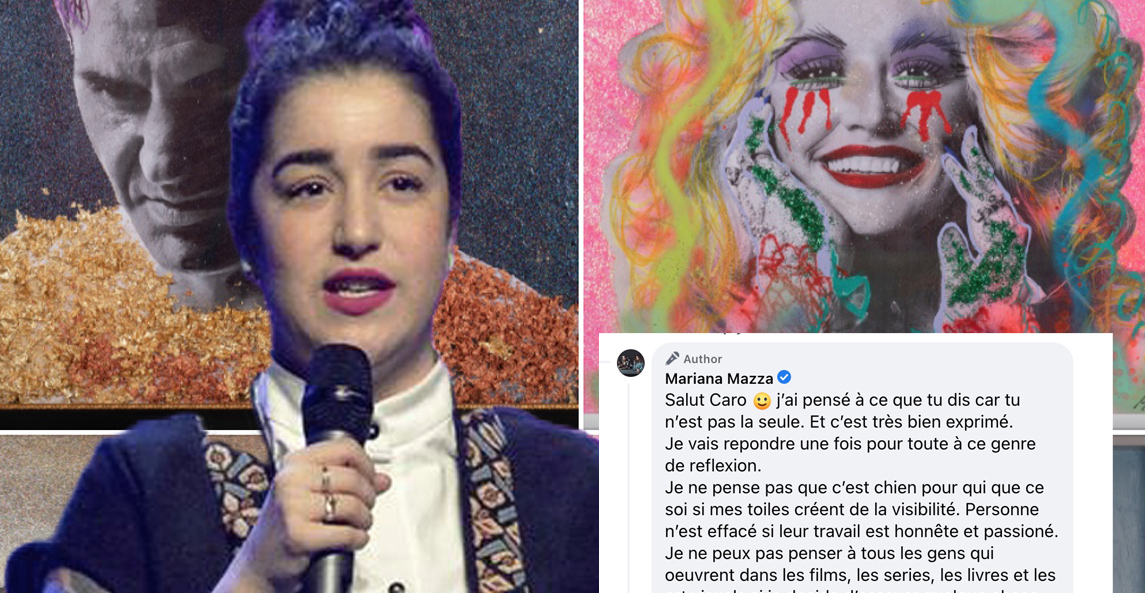 Mariana Mazza responds publicly to a criticism she received on her paintings
Since Mariana Mazza unveiled her canvases, she receives a lot of compliments. We can say that she has talent and that her works are quite successful. That being said, an internet user did a review to Mariana under one of her posts. We can read: " Are you going to see you at the big nutcracker ballet at Christmas? Next medium: dance! Without joke, I just wonder if it's not a bit of a dog for those who have always worked in this field and have no visibility to sell paintings. It erases them when a famous comedian sells paintings. ».
Mariana took the trouble to answer it to explain how she sees things. His response had over 2800 likes and the comedian always keeps a courteous tone. Here is his message: " Hi Caro, I thought about what you are saying because you are not the only one. And it is very well expressed. I will answer once and for all to this kind of reflection. I don't think it's a dog for anyone if my paintings create visibility. No one is erased if their work is honest and passionate. I can't think of all the people who work in movies, series, books, and visual art if I decide to try something. I worked 10 years to establish myself as a comedian and when a new comedian who has been doing this for 2 minutes becomes a buzz, I do not erase myself, I find it inspiring and it makes me want to elevate myself. Life is not fair. Nothing is fair. On the other hand, I have been doing visual art for a long time and I think that my approach is honest and above all, a hobby that makes me feel good. That I like to share. From there, I really wish that every artist, in whatever field, can find the best way to shine. I will never ask permission to express myself in any way. If the public gets on board more, it's even better. An artist is an artist. The luck that comes with it cannot be controlled. I kiss you and thank you for making me think about it all. We don't see each other again at the big ballets, I don't have the physique for the job. But we can meet again soon for a book signing session. It will be my pleasure to dedicate one to you. ».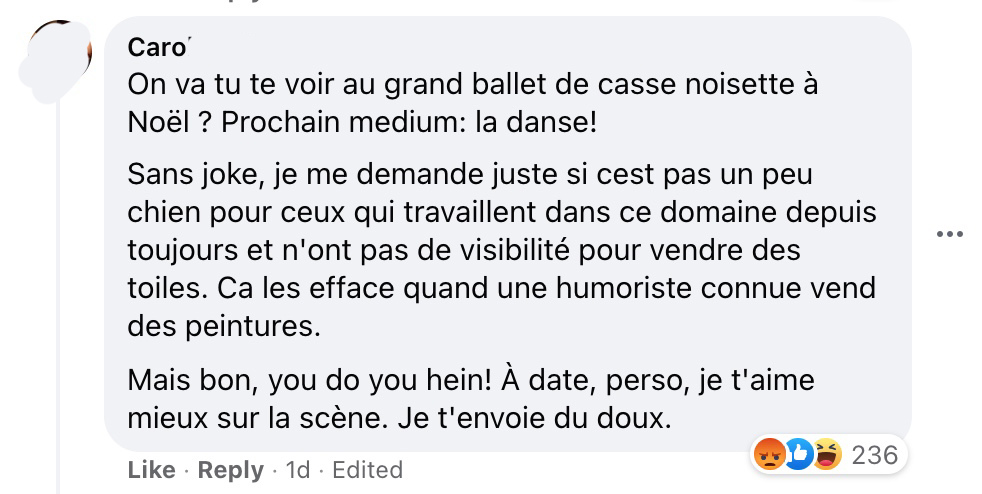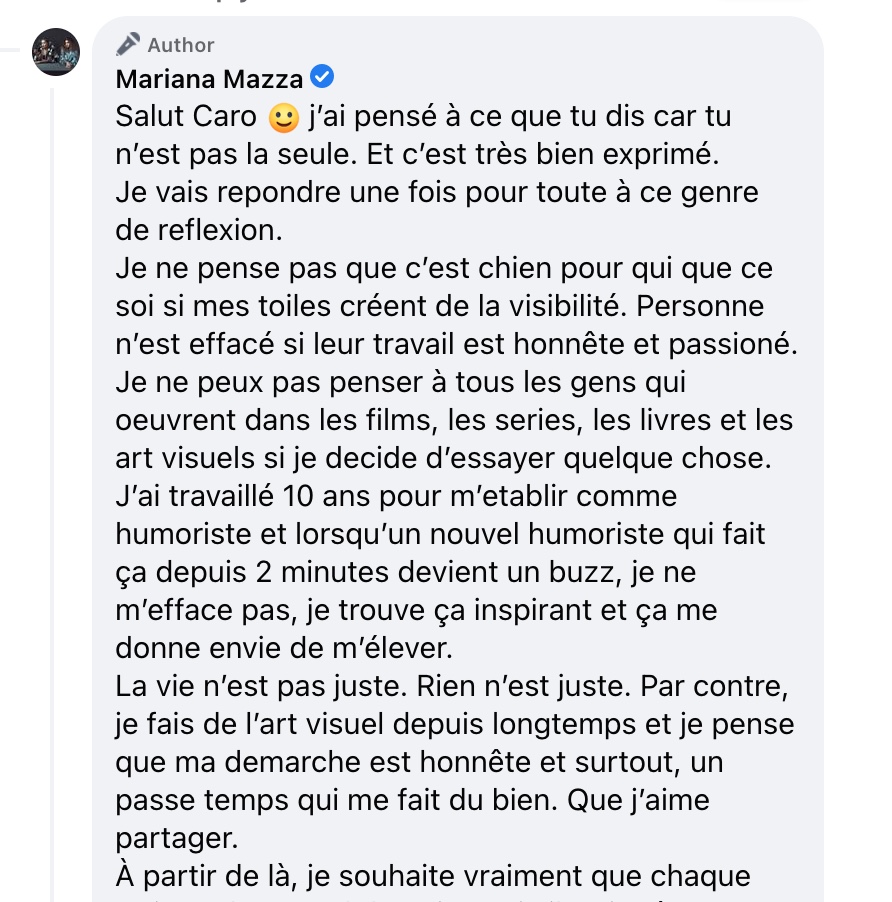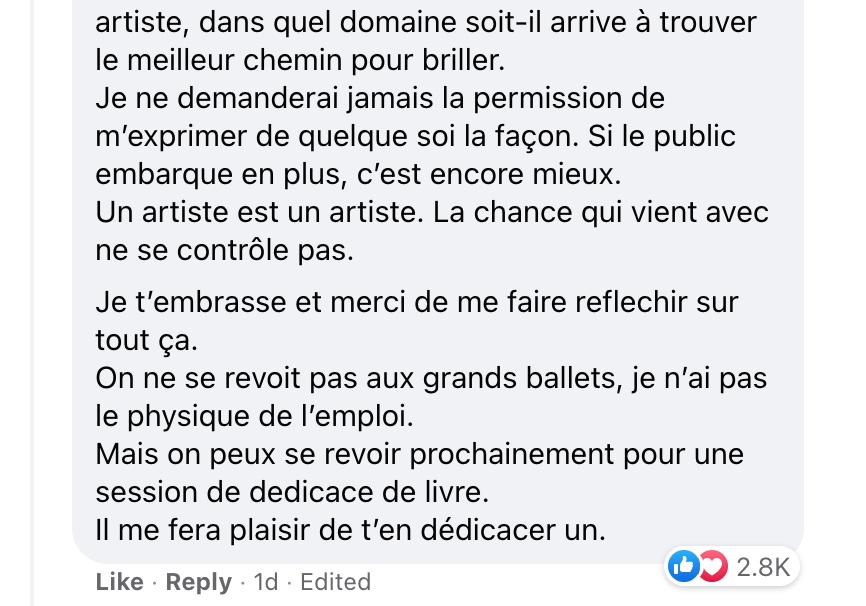 For more information on his exhibition and his works, it's here!