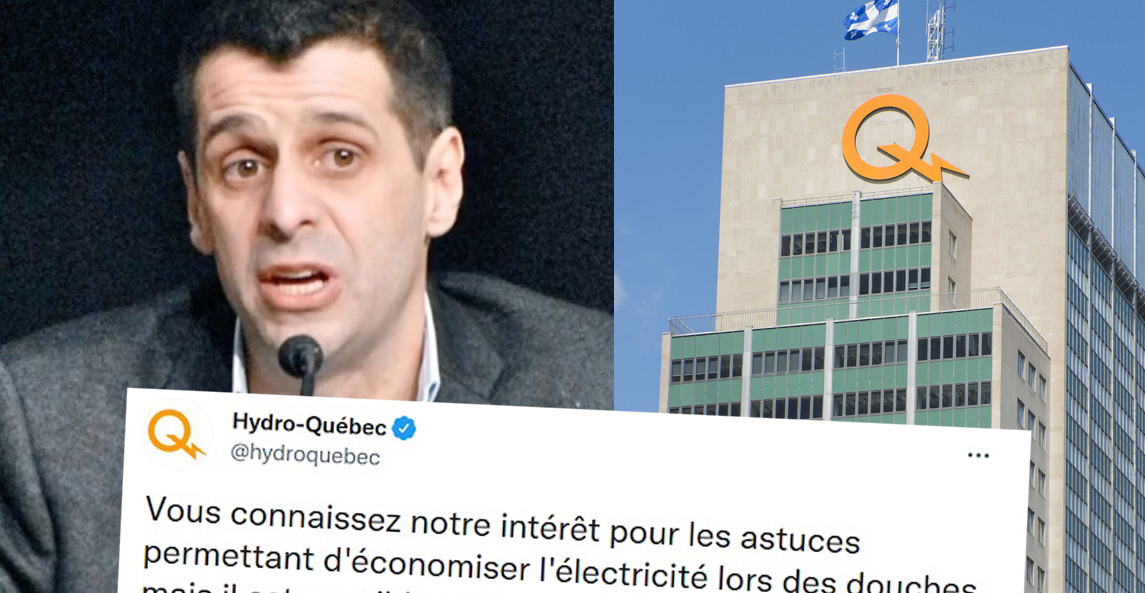 Hydro-Québec reacts following comments by Eric Duhaime who takes a shower with his parents
In this radio excerpt, we can hear Eric Duhaime explain that he takes a shower with his parents. When he travels with his father and mother or when they come to his house, he explains that they take their shower together and that is normal.
An Internet user then asked Hydro-Quebec to comment, writing: " I don't think Hydro-Quebec will use that one to promote saving hot water. Well, not if I were in their shoes :) ". Hydro-Quebec's social media team quickly responded by saying: " You know our interest in tips to save electricity during showers, but we may not accept this suggestion. ».
The audio extract:
He takes a shower with his parents !? 😳 pic.twitter.com/3yn4nygu2A

- Hans 🐮 (@hansolo_j) October 25, 2021