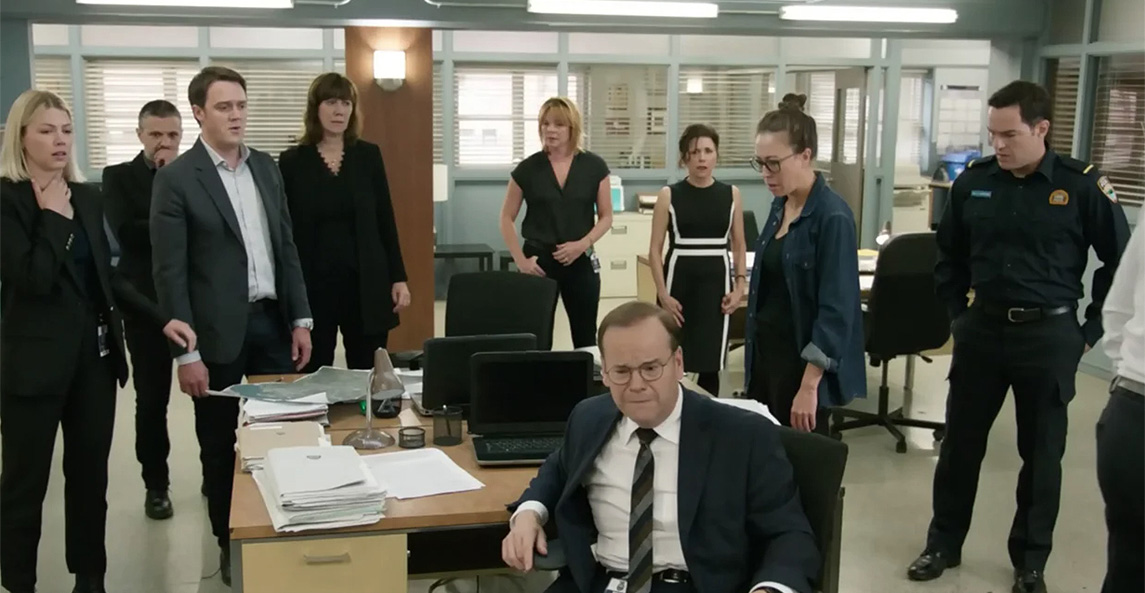 Another main character of District 31 will leave in the next episodes
We can say that things are moving a lot at the start of the season for District 31. After the death of Stéphane Poupou Pouliot played by Sébastien Delorme and the departure of Gabrielle Simard played by Geneviève Brouillette, another main character will leave the show. It is the magazine La Semaine which affirms that Noélie St-Hilaire played by Catherine St-Laurent will leave the show. We learn that her relationship with Patrick Bissonnette would disturb the superiors and that she would be transferred to another position. Noélie is well loved by fans of the show, this third start in a short time is likely to cause a lot of talk.
Update: In the previews at the end of the October 19 episode, we can see the new lieutenant of the 31st, Mélanie Charron played by Eve Landry, breaking the news. Noélie is officially going to change police stations. Mélanie says: " I don't know how to tell you that, it's tricky and believe me it's not my decision, but I'm going to have to transfer you. They asked me to separate you and Patrick from you. ».
Reactions following the preview: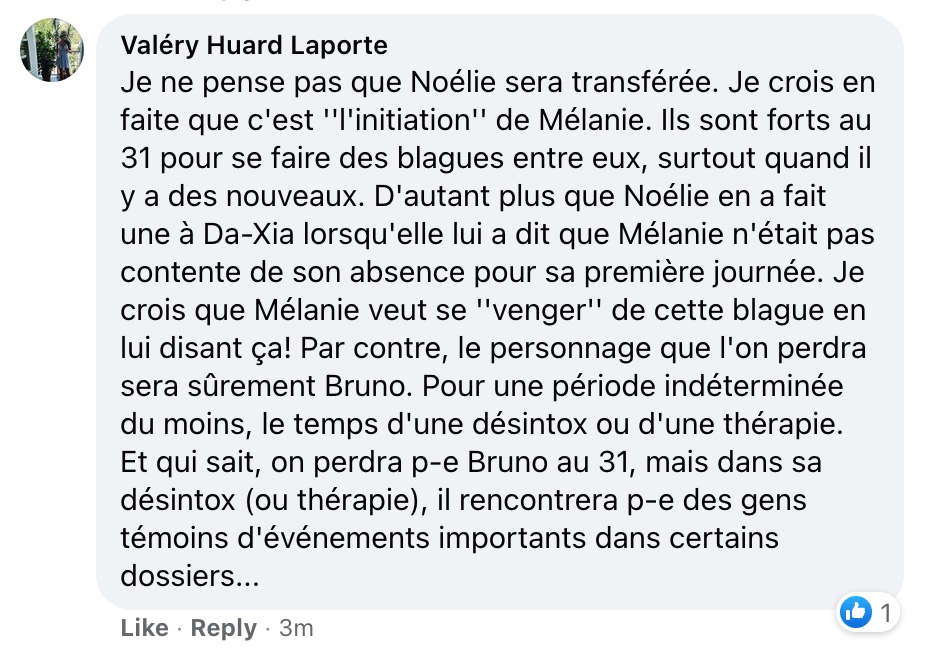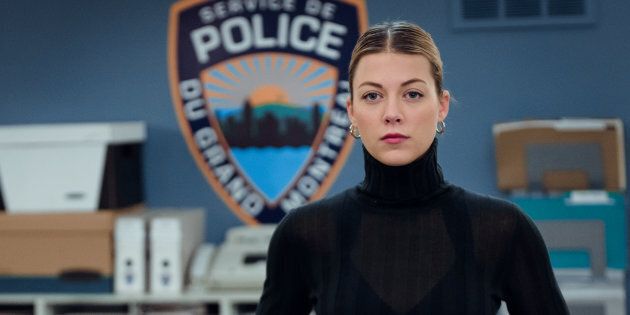 Here is what we can read in the magazine La Semaine: " There is a rumor that the management wants to transfer Noélie du 31. His relationship with Patrick (Vincent-Guillaume Otis) would disturb the high authorities. ».
In the next episodes, Noélie will meet Daniel Chiasson to talk about all this. It may cause a lot of reaction and in addition, a well-known actress should arrive soon for the post of lieutenant.
View this post on Instagram