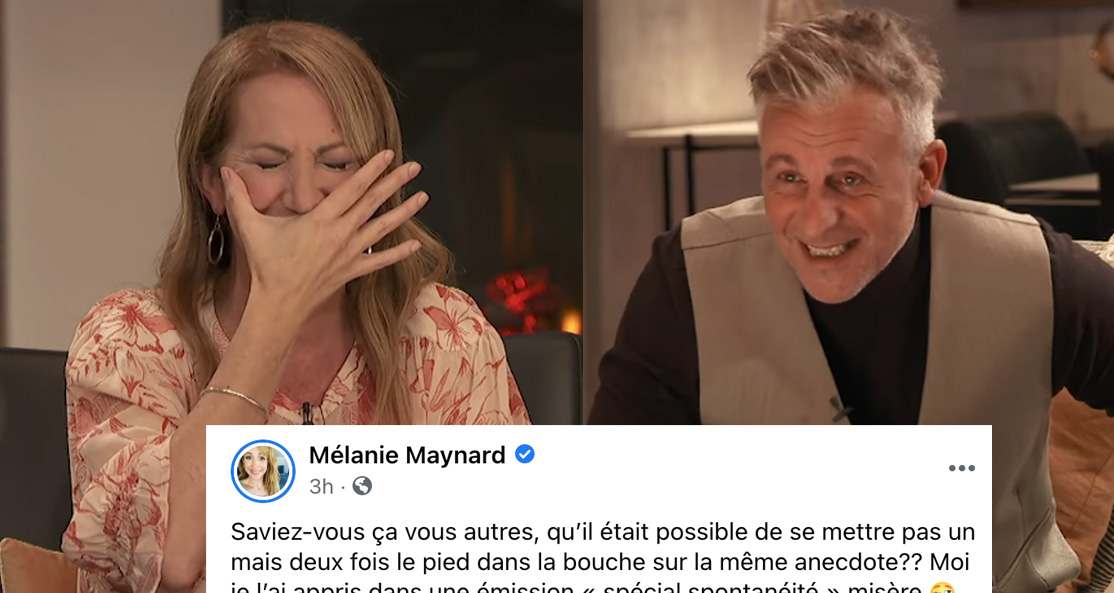 Mélanie Maynard tells an anecdote with Guillaume Lemay-Thivierge and creates discomfort with Patrick Huard
During her appearance on the TV show La tour à TVA, Mélanie Maynard created a quite entertaining and really comical moment. By answering the question if she had already hurt people, she explains an anecdote with Guillaume Lemay-Thivierge. She says that during an interview with Guillaume Lemay-Thivierge, she said that the film The 3 Little Pigs was quite overrated. At the time, looking at Guillaume's face, she remembered that he had played in it.
After telling this story, Patrick Huard bursts into laughter as he falls into his chair. Dominic Arpin starts jumping all over the place before telling Mélanie that it was Patrick Huard who made the film Les 3 petits cochons. Everyone explodes with laughter on the set, we can say that it is frankly a good blooper.
Read also: A funny moment between Radio-Canada antenna Patrice Roy and meteorologist Pascal Yiacouvakis
Read also: Marie-Andrée Poulin hears a noise that looks like a fart and bursts out laughing at LCN
View this post on Instagram
Mélanie Maynard commented on the segment
On her Facebook page, Mélanie Maynard commented on this segment of the show La tour. We can read: " Did you know that you others, that it was possible to put your foot in your mouth not once but twice on the same anecdote ?? I learned about it in a "special spontaneity" poverty program. My most heartfelt apologies to all the former and future victims of my too much spontaneity ».