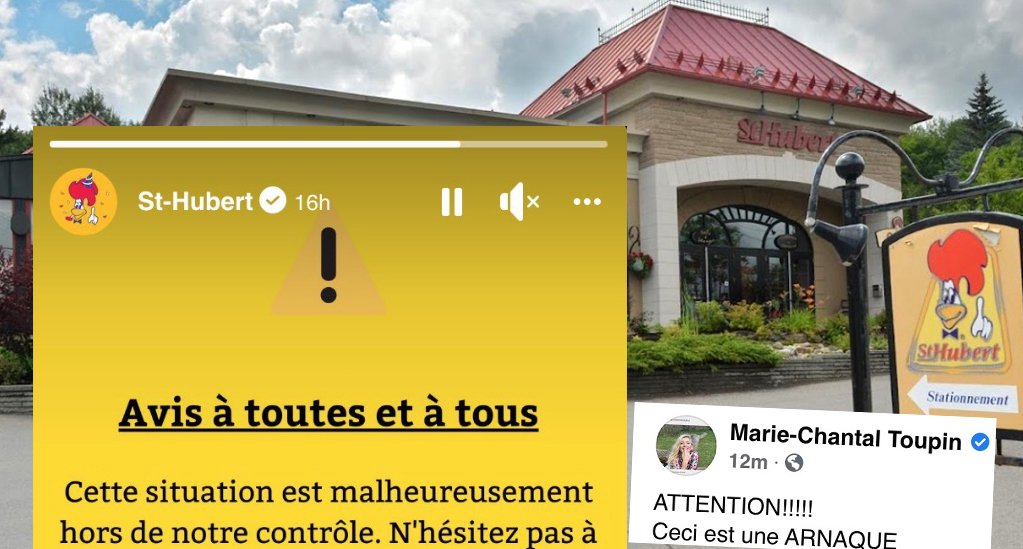 Saint-Hubert rotisseries are warning their customers
The fake Marie-Chantal Toupin and DaBaby event at St-Hubert in Ste-Adèle is circulating a lot on Facebook. There are more than 900 participants / interested on the page that presents this fake show on November 6. THE'event is growing so much that Saint-Hubert rotisseries have issued a small press release to explain the situation. We can read: " Notice to all. A false event involving some of our rotisseries and Marie-Chantal Toupin is circulating on Facebook. We are not associated with this one and we ask you to be vigilant. ».
He goes on to ask for help from internet users: " This situation is unfortunately beyond our control. Do not hesitate to report the event if you see it. ".
Marie-Chantal reacts
On the side of Marie-Chantal Toupin, she wrote on her artist page: "Attention !!! This is a scam, please share Thank you my beautiful love gang ".
For the moment the event is still online.