District 31 team responds to criticism of revealing punches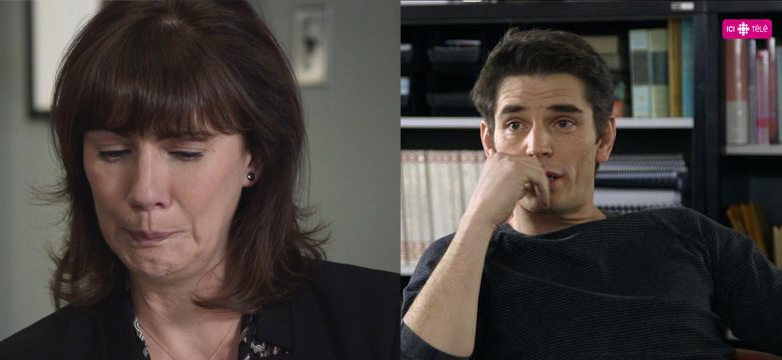 The team that manages the District 31 show's Facebook page has decided to create a new segment called "Spread the Word". The goal of this new concept is to answer the recurring questions asked by fans of the series. Following the death of the character Stéphane Pouliot played by Sébastien Delorme and the firing of Gabrielle Simard played by Geneviève Brouillette, several fans complained that the District 31 team was stealing the show's punches by sharing photos, quotes where messages from actors on their official account.
Read also: Sébastien Delorme sends a touching message for District 31 fans
Read also: Geneviève Brouillette makes a video to address District 31 fans
We can read the question: " Why are you posting images and quotes from the series on your social media while on air? Because I haven't watched the episode yet, and I don't want to know the "punches". ».
The response from the District 31 social media team: " The only common listening moment known to the production is the live listening. We cannot manage social networks considering that Paul listens in bursts on Thursday, Julie 30 minutes after the broadcast, and that Jean-Marie has just started season 2. We cannot either indicate in big DISCLOSURE, because after a certain time, this mention is no longer valid. We should go back to each publication and remove the mention. The easiest way, if you don't listen to the episode live, is to come back to social media later, after listening. You can also turn off the notifications you receive from our page. Ask yourself, how long would it have been necessary to wait to publish the message of Sébastien Delorme, and that of Geneviève Brouillette, to avoid disclosing something to those who did not listen to the episode live? One hour, three hours, two days? ».