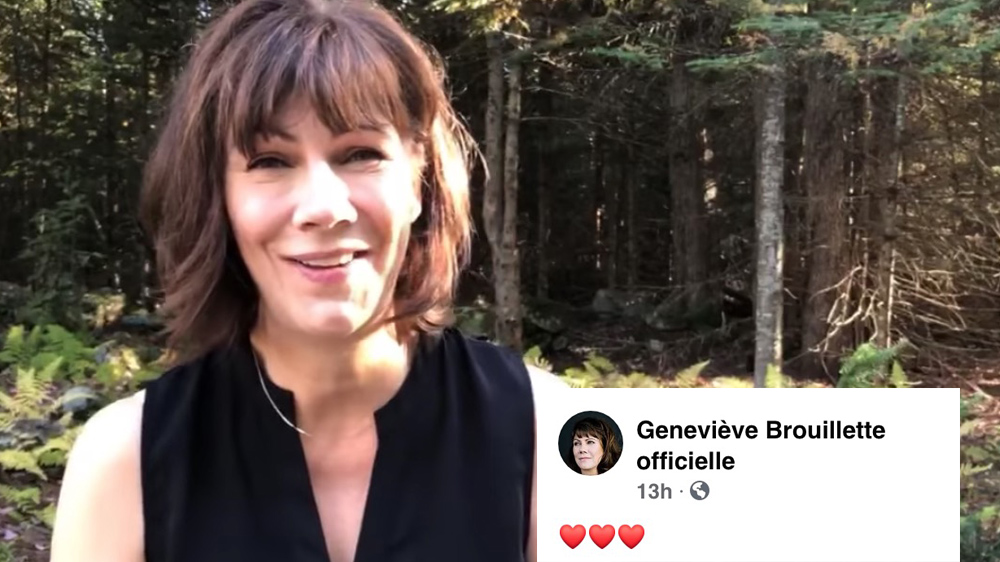 Geneviève Brouillette makes a video to address District 31 fans
Gabrielle's character has officially left District 31, Geneviève Brouillette spoke to fans of the show in a video. She explains how she feels and all the happiness District 31 has brought her. She mentions that she had a bit of pain when she learned that her character would not return, but it did not last long because she takes with her the beautiful encounters that this experience has brought her.
Read also: Sébastien Delorme sends a touching message for District 31 fans
Read also: The District 31 team launches the quiz Do you know your District?
Here is what Geneviève Brouillette says in her video:
Hi, District 31 fans. There you go, that's it, it's over for Gabrielle. Another great adventure of my acting career which is coming to an end. First, I want to tell you that I'm doing great. I am very serene with this. I'm used to it, tse. This is the life of an actress. We are there to serve a story. And the characters come and go, our contracts begin, end. And all that is the lot of all actresses. So I'm doing great.
I won't hide from you that I was sorry when I found out. But it didn't last long because I take with me all the great encounters I have made: the technical team first, my wonderful fellow actors then, whom I love so much, with whom I have had so much fun. Worse you, the audience, who I found to be intense at first when I arrived in District. Because you love this series passionately, it's unheard of. But afterwards, I got to know you and it was a great meeting. I consider it an honor and a privilege to be able to enter your living rooms four times a week for three years, particularly during the pandemic. I felt useful, even though we weren't saving lives, at least we were helping you change your mind
And it developed something very beautiful. And I just want to tell you how much I love your knowing looks when we meet at the grocery store, your little words of encouragement on the street, your posts on my Facebook pages. It's tender, it's sweet, it's fun. So I wish District long life, I thank the producers and authors for the great opportunity. And we are already in 5th row, another series that you like a lot on Radio-Canada. And in other projects very soon, bye!