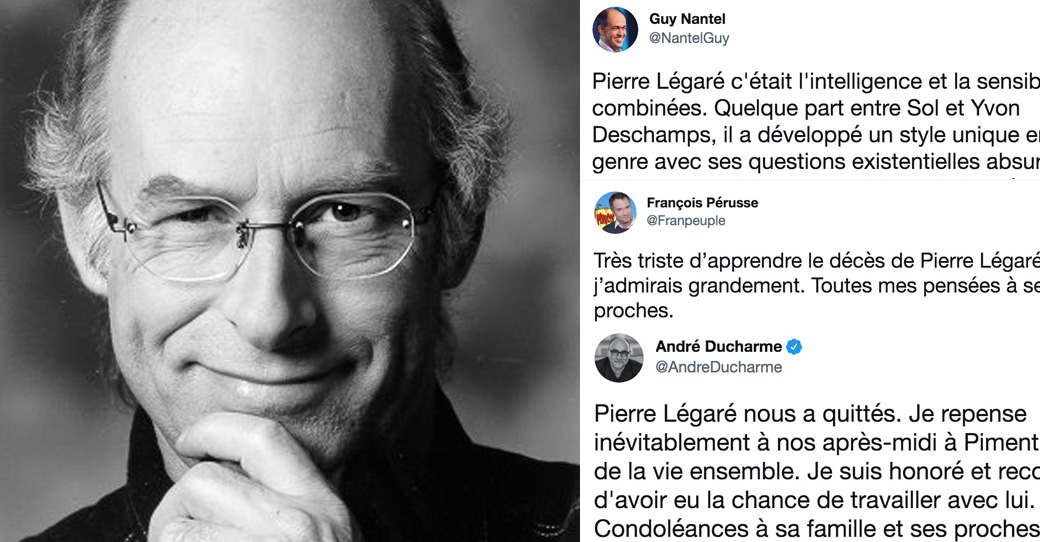 Several public figures pay tribute to Pierre Légaré
We learned that Pierre Légaré died today at the age of 72 surrounded by his family in Saint-Jean-Sur-Richelieu. Several public figures have decided to write a little note to pay tribute to him. We quickly understand that this humorist adored by the public was really a beautiful person. Animators, comedians, actors, politicians… everyone had a nice message for Pierre.
To read Roy & Turner's press release announcing this sad news, it's here.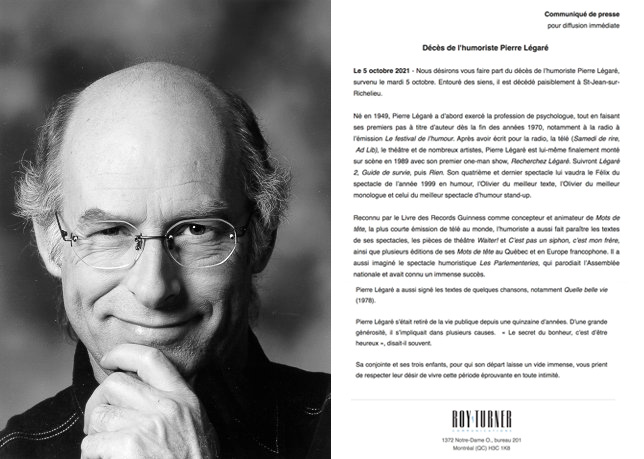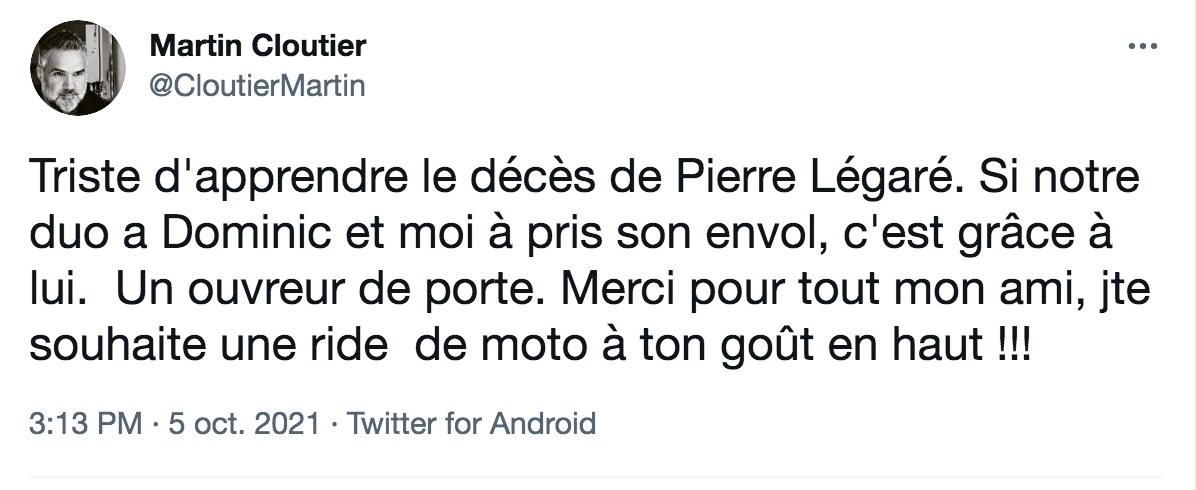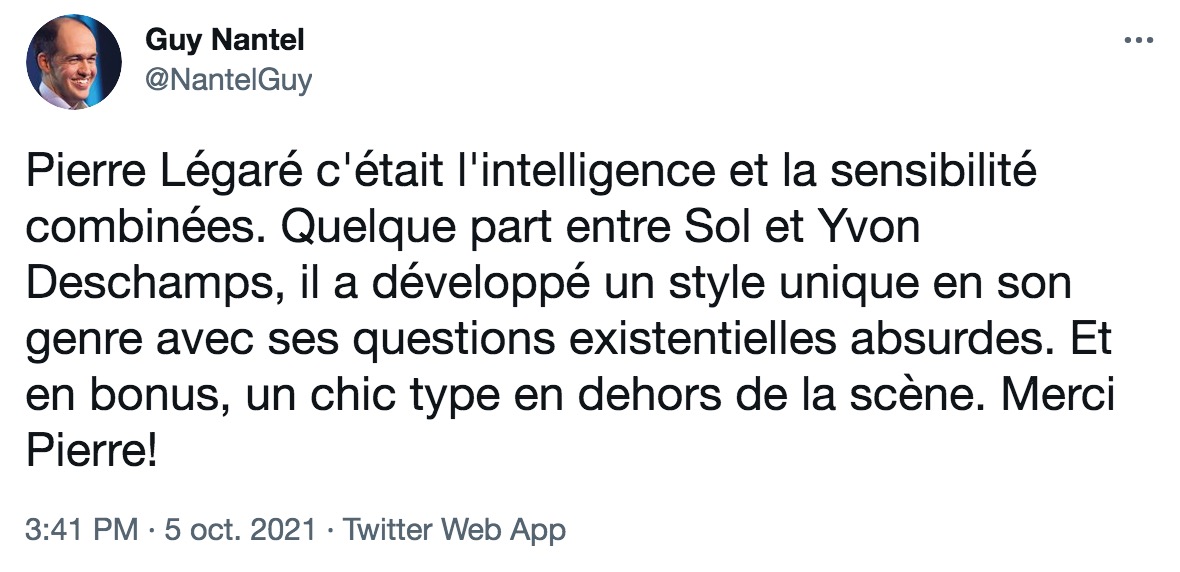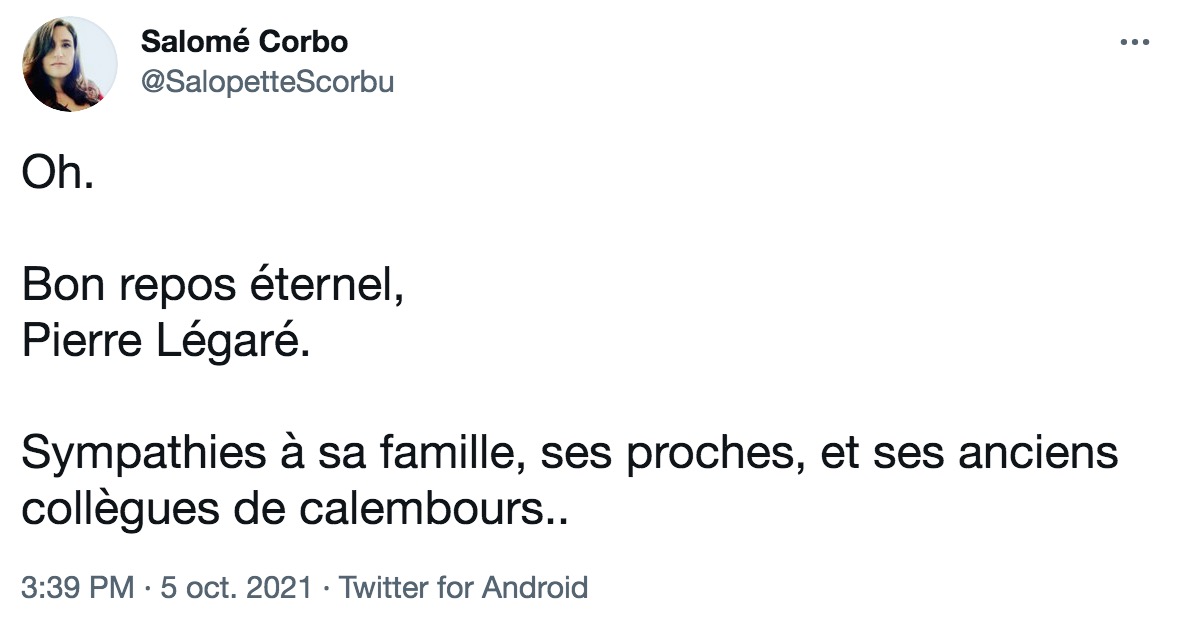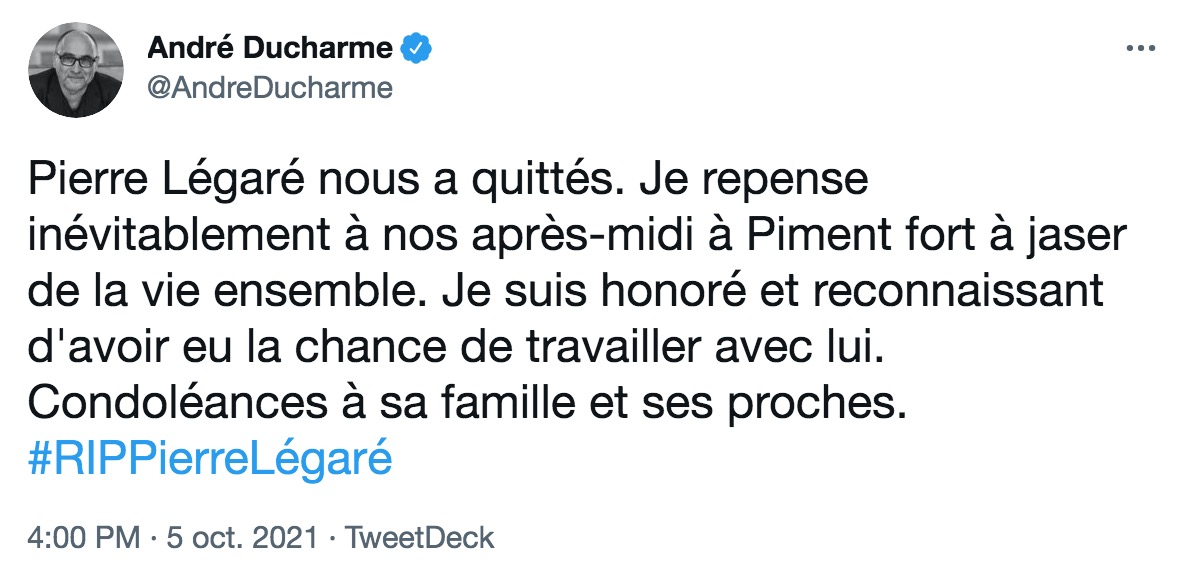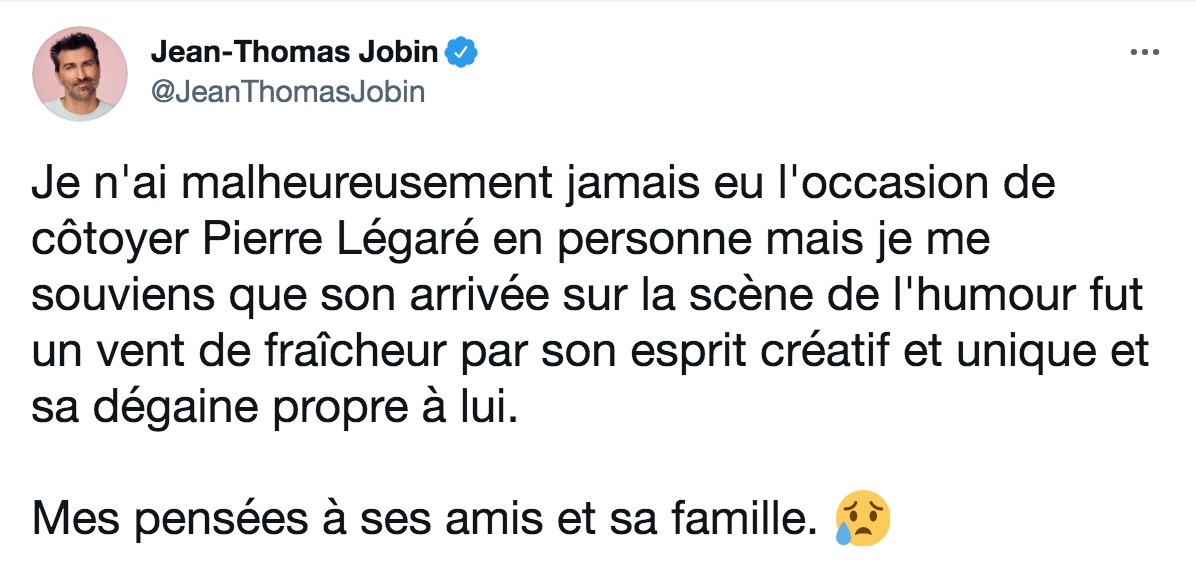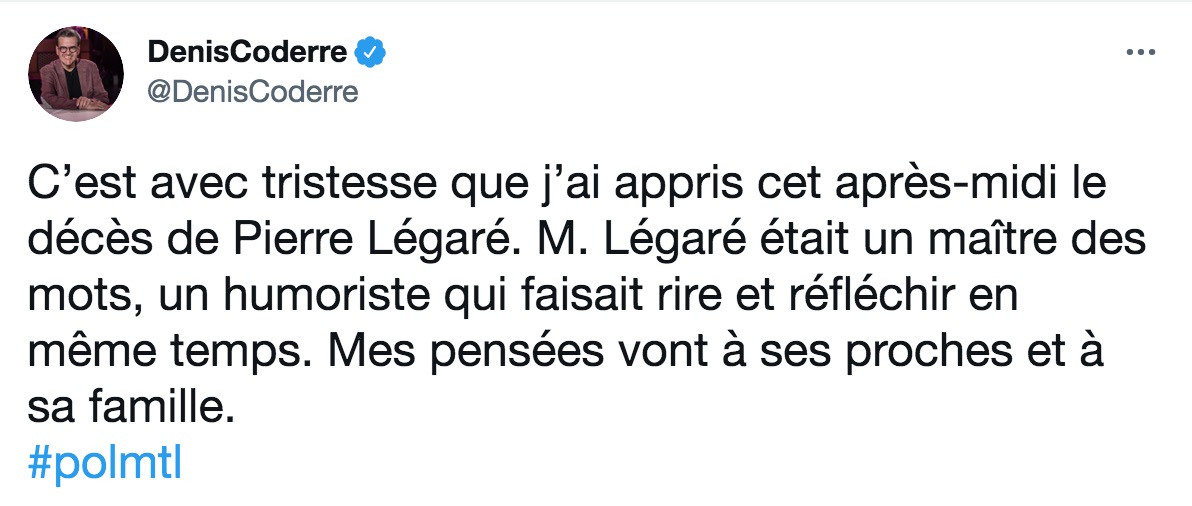 - RC-Webdiffusions (@WebdiffusionsRC) October 5, 2021