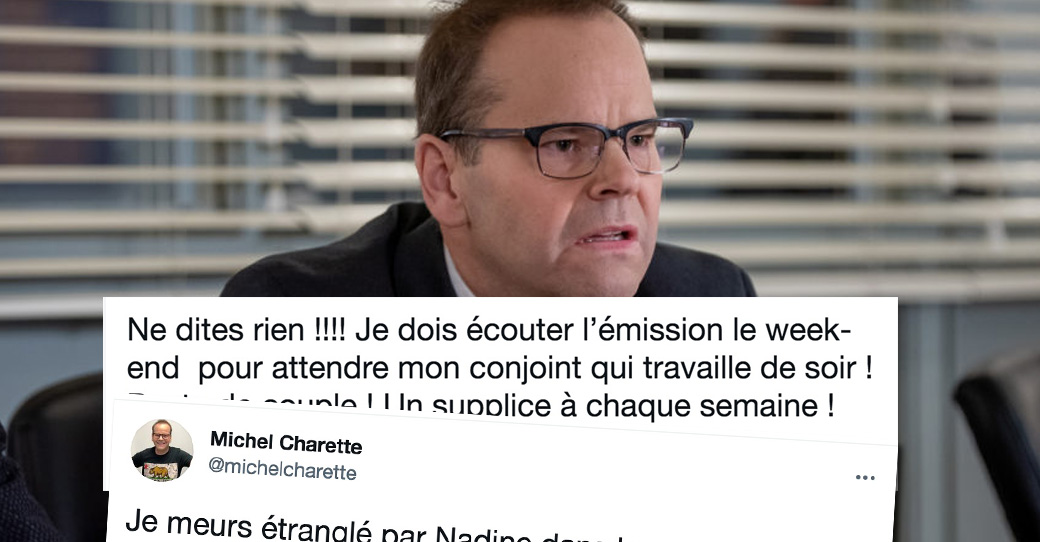 Michel Charette responds in an entertaining and improbable way regarding the sequel for his character
Many people listen to District 31 in replay because they are waiting for their spouse. You could say it's a show that you like to watch with a person so you can talk about what's going on. An Internet user wrote to Michel Charette to ask him not to say anything about what happens in the episodes because she watches them in a burst on the weekend. She told him: " Do not say anything !!!! I have to listen to the show on weekends to wait for my partner who works evenings! Couple pact! An ordeal every week! ". The actor gave a rather entertaining and impractical answer: " I die strangled by Nadine in Yanick Dubeau's basement !!!! ».
In another publication, Michel Charette alias Bruno Gagné spoke of the atmosphere on the set after the scene where everyone learns of the death of Stéphane Pouliot.
I die strangled by Nadine in Yanick Dubeau's basement !!!! https://t.co/KiqQL0TnVw

- Michel Charette (@michelcharette) October 5, 2021
The reactions are very different for each person… But we make sure that everyone is ok (Physically) I made sure that Vincent-Guillaume was ok and he was ok with me… https://t.co/z9GiAApUOd

- Michel Charette (@michelcharette) October 5, 2021