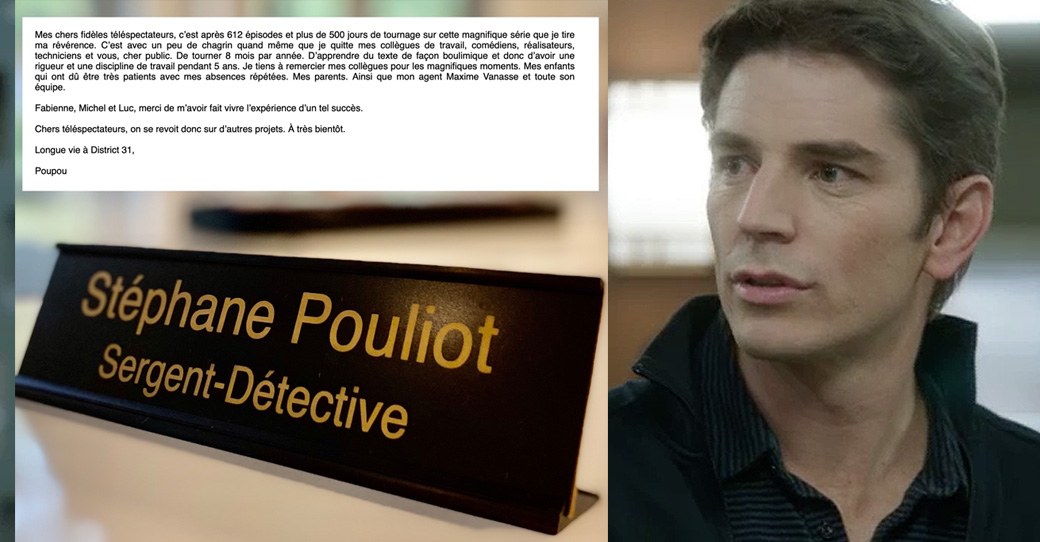 Sébastien Delorme sends a touching message for District 31 fans
Actor Sébastien Delorme spoke to District 31 fans following the death of his character Stéphane Pouliot alias Poupou. We can read in the publication: " My dear loyal viewers, it is after 612 episodes and more than 500 days of filming on this magnificent series that I bow out. It is with a little sorrow all the same that I leave my work colleagues, actors, directors, technicians and you, dear audience. To shoot 8 months a year. To learn the text in a bulimic way and therefore to have a rigor and a discipline of work during 5 years. I want to thank my colleagues for the wonderful times. My children who must have been very patient with my repeated absences. My parents. As well as my agent Maxime Vanasse and his entire team. Fabienne, Michel and Luc, thank you for giving me the experience of such success. Dear viewers, see you again on other projects. See you soon. Long live District 31, Poupou ».
Read also: The District 31 team launches the quiz Do you know your District?
Read also: Luc Dionne responds to criticism regarding the sound of District 31