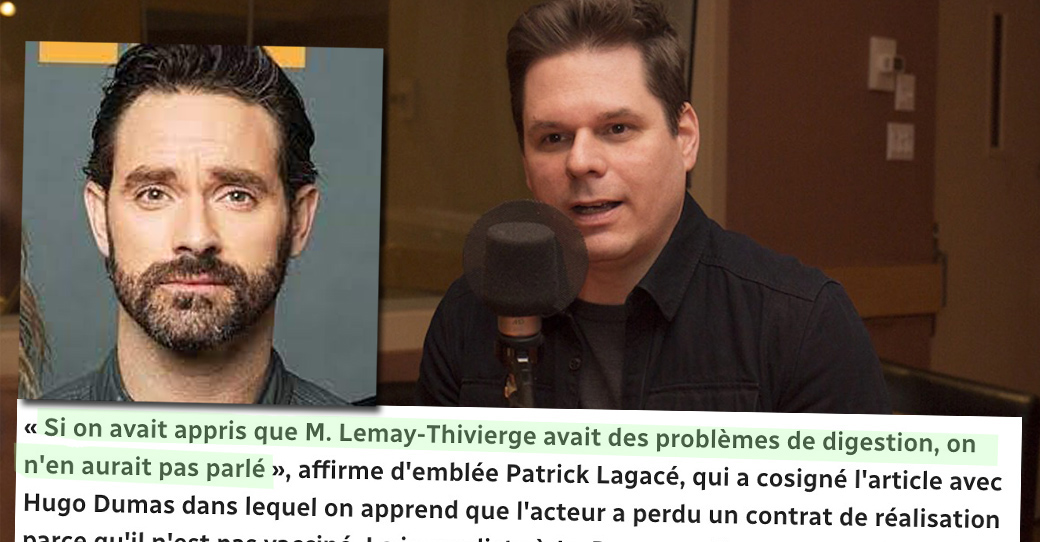 Patrick Lagacé explains the reasons why he wrote the article on Guillaume Lemay-Thivierge
During the radio show The evening is still young Patrick Lagacé explained why he revealed that Guillaume Lemay-Thivierge was not vaccinated in his article published in La Presse. He said from the start: " At La Presse, after analyzing the facts, we decided that there was material to make a new one. The public interest is obviously something broad. If we had learned that Mr. Lemay-Thivierge had digestive problems, we would not have talked about it. ».
He then added: " But since it is a question of a highly infectious disease called COVID, and that he has chosen not to be vaccinated, that he works on sets, that it is a public figure who has lost a contract for that ... often, as is the case in showbizz, when someone loses a contract, because, I don't know, he has too many roles and you have to kill his character, we talk about it and we say why. In this case, it was explained why he lost his contract at District 31. And the other part of the news is in two restaurants, he tried to get himself admitted without having his vaccination passport, which is an illegal act by the way. ».
He specifies: " All the facts that Hugo Dumas and I had been able to confirm, La Presse published them ».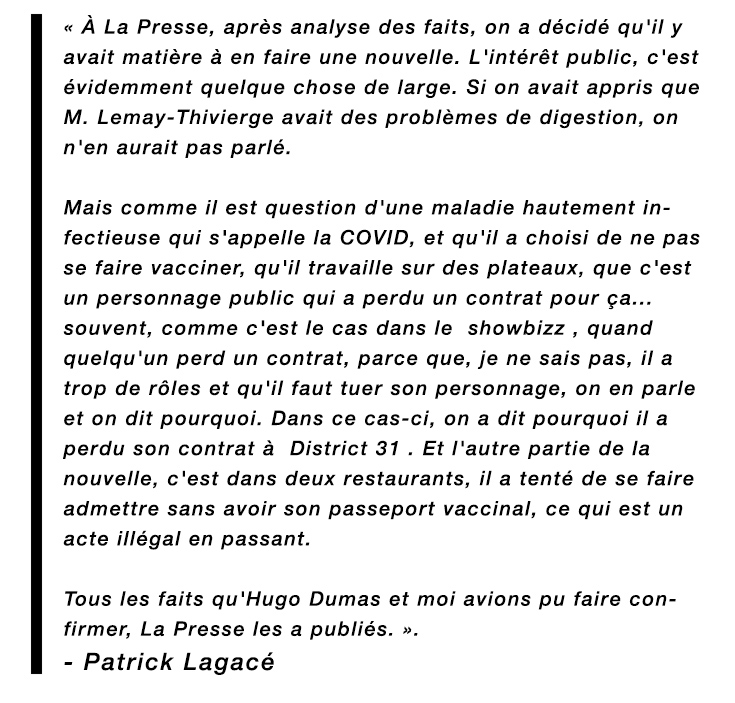 To listen to the interview with Patrick Lagacé: