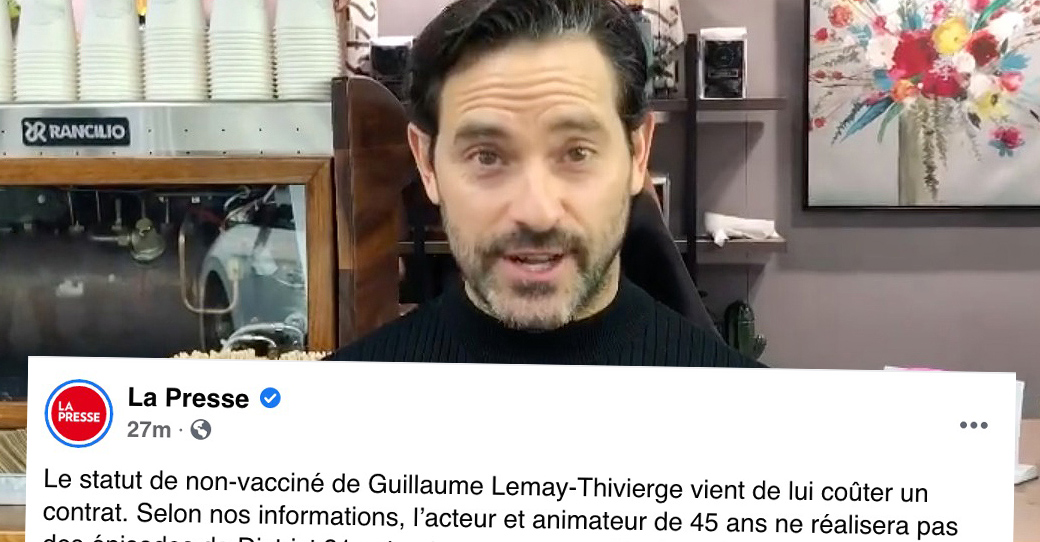 Guillaume Lemay-Thivierge is unvaccinated and not in favor of the vaccination passport
The newspaper La Presse published the article Guillaume Lemay-Thivierge gets into trouble where we learn that the popular host is not vaccinated. His unvaccinated status cost him a contract and several changes in his commitments. We can read from the beginning of the text that Guillaume no longer directs the District 31 episodes: " the 45-year-old actor and host will not direct episodes of District 31 this fall because he refuses to receive the two injections for COVID-19. ". He had directed 28 of 120 episodes last season and he had held that position since the summer of 2019.
As for its commitments to TVA, it is from November 1 that Quebecor will require the vaccination passport for all employees. Guillaume hosts 2 programs: the third season of Si on s'aimait (filming is over) and Masked Singers (filming ends on September 28). That being said, he will not be able to promote his shows at Salut, bonjour or It ends well the week after November 1 without a vaccination passport.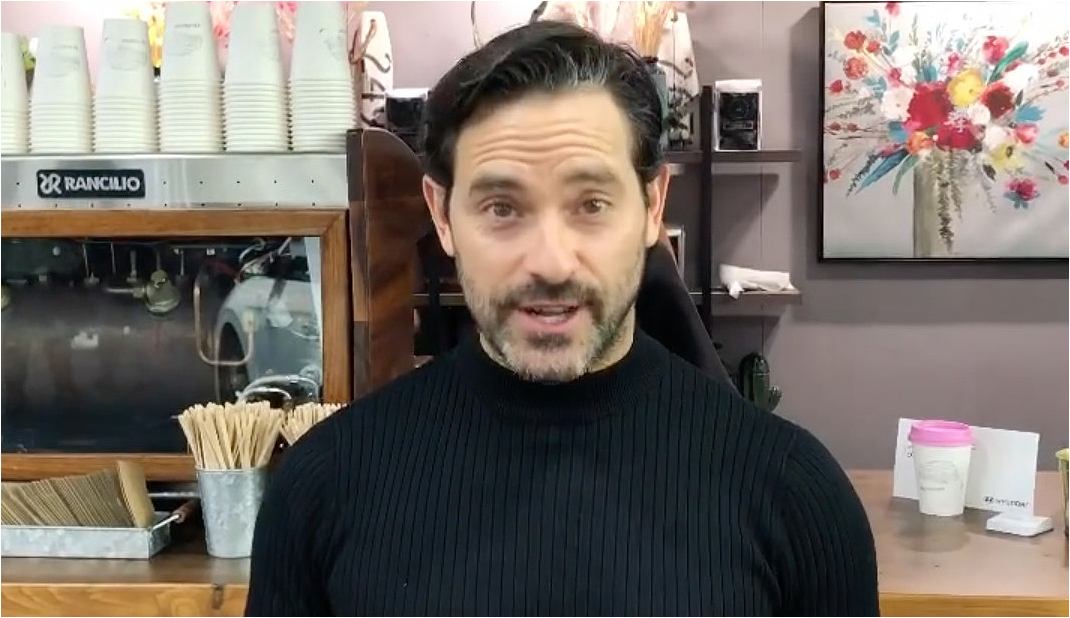 We also learn in Article that the host tried to go to the restaurant without a vaccination passport: " the actor and host had inquired at two restaurants about the possibility of admitting him in the dining room without a vaccination passport. In both cases, he referred to people like him as "special people," before clarifying that he was talking about his unvaccinated status. The request was declined. ". In addition, Guillaume Lemay-Thivierge talks to his colleagues about his convictions against health measures: " He contacted fellow artists to tell them that their adherence to these sanitary measures was a mistake, even calling them "brainwashing". ».
To read the full article:
Guillaume Lemay-Thivierge is unvaccinated, refuses to do so and begins to get into trouble, especially on District 31, where all his fellow actors have received their two doses. Text recorded with @ kick1972. https://t.co/1tNViXnzFh

- Hugo Dumas (@hugodumas) September 23, 2021