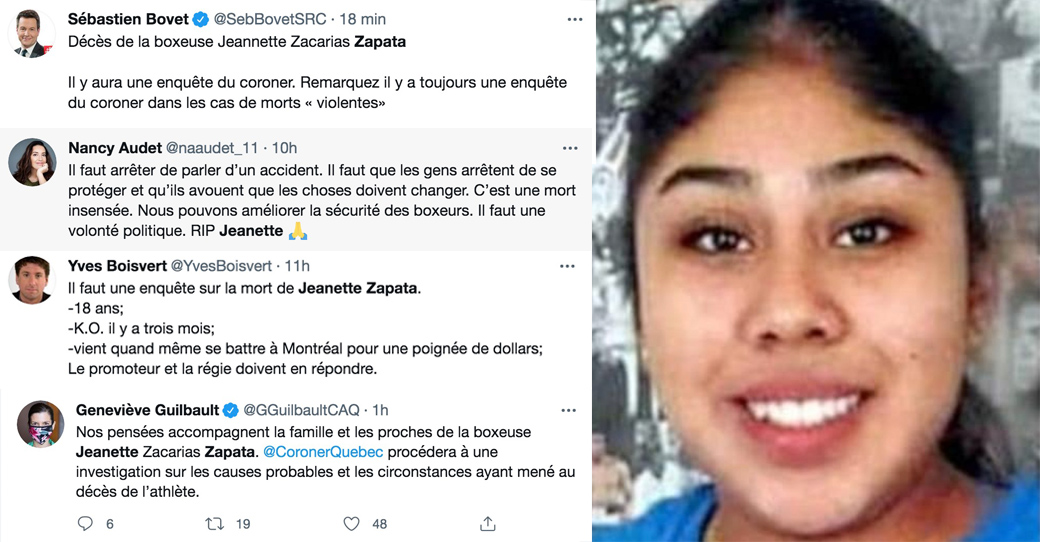 Several public figures comment on the announcement of the death of Jeanette Zapata
Following the announcement of the death of 18-year-old boxer Jeanette Zacarias Zapata, several public figures from Quebec have commented on this sad incident. We can read words for the family and relatives of Jeanette Zacarias Zapata, others wonder about the rules in boxing while others seek why she was Marie-Pier Houle's opponent after having had a concussion he 3 months ago.
Jeanette Zacarias Zapata faced Marie-Pier Houle at IGA Stadium in Montreal last Saturday. After the clash, she left the boxing ring on a stretcher. Yesterday evening, the GYM group announced in a statement that Jeanette Zapata had passed away.