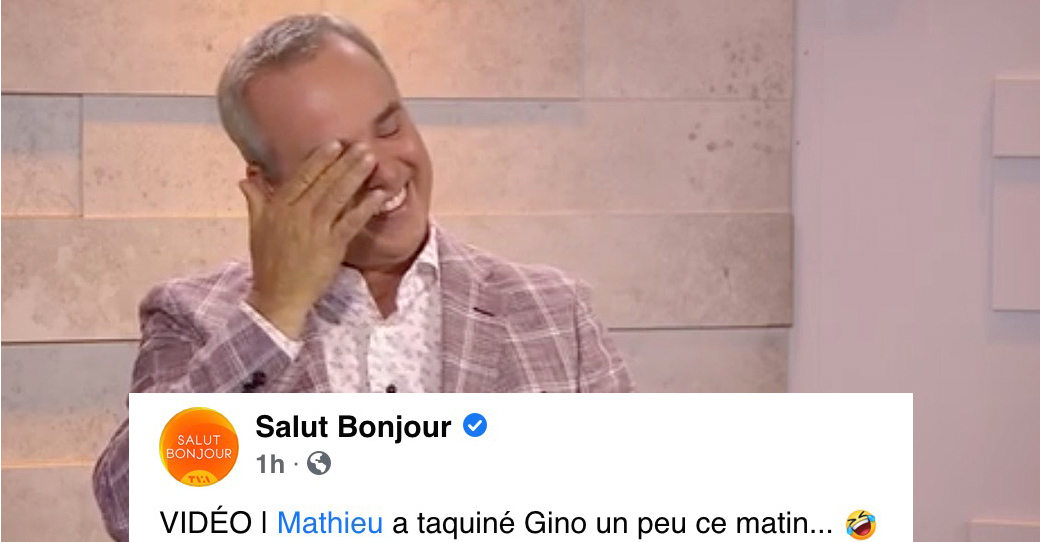 The team of Salut Bonjour niaise Gino Chouinard after his blunder
The host of Salut Bonjour, Gino Chouinard, shared a rather funny moment on Instagram. He asked the Internet users for help to find a solution to a strange problem. By sticking with Krazy Glue a "pad" under a chair leg, he stuck his fingertip on one of the legs. The Krazy Glue is really effective, and Gino couldn't remove his finger. We can hear him say: "I have the middle finger firmly stuck. I took off a little bit of it, but it hurts too much».
Internet users gave him a mountain of tips to help him get out of this position: "Thank you for your ideas… Acetone, gasoline, hot water, thinner… I chose to shoot!". So he got out of this mess by pulling hard!
The Salut Bonjour team took the opportunity to tease Gino Chouinard by showing the images of his saga. Everyone on the set bursts into laughter and Gino explains the whole story with a sneer.