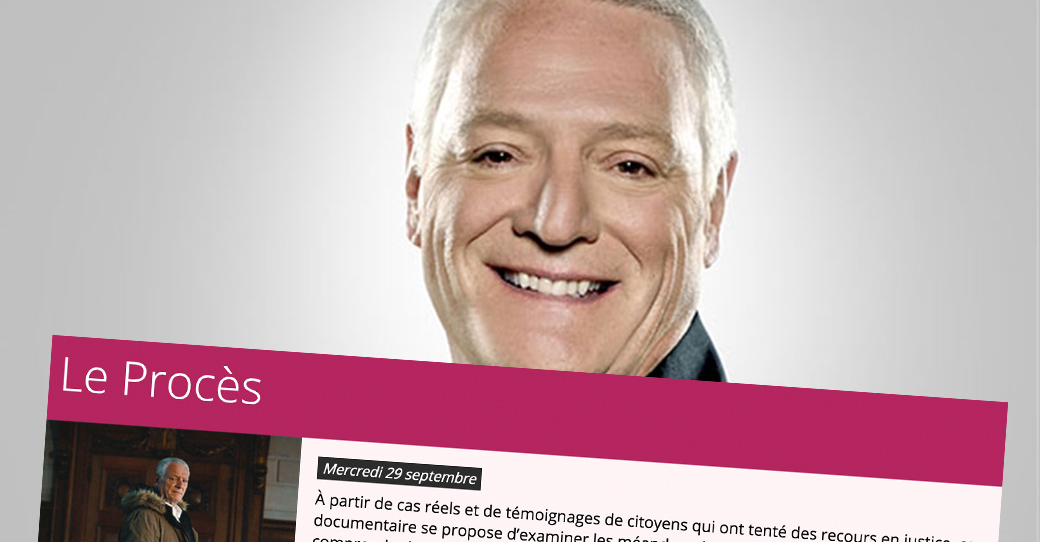 After more than 5 years Pierre Craig returns to television but not to Radio-Canada
Host and journalist Pierre Craig worked for Radio-Canada for 40 years. Five years ago, he left the public broadcaster for "questions of principle" and "to preserve his well-being". When Télé-Québec's programming was launched, we learned that it was going to host a unique documentary, called The Trial.
We can read on the Télé-Québec site: " Based on real cases and testimonies from citizens who have tried legal remedies, this documentary aims to examine the twists and turns of this complex system in order to try to understand the reasons for its heaviness and its strong resistance to change, because more of one became discouraged, left their health there or lost all their savings. Journalist Pierre Craig has been carrying this subject with him for several years and has been able to carry out impressive research that allows him to examine our justice system. ».