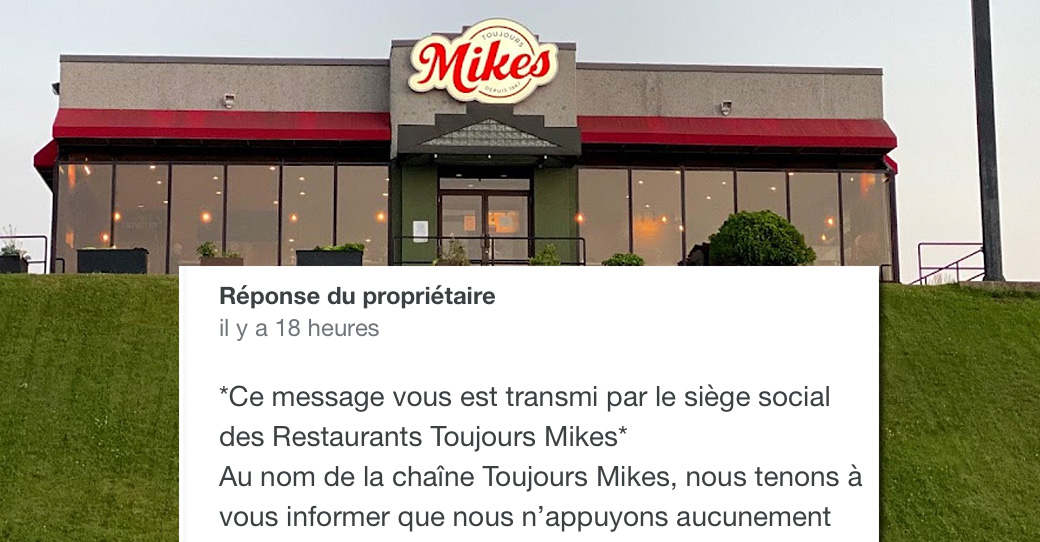 The head office of Mikes restaurants apologizes following the incident in Baie-Comeau
The sage of the Mikes restaurant located in Baie-Comeau has made a lot of noise on social networks. Following a negative comment on their page, the administrators of the restaurant allowed themselves a comment that caused a lot of reaction. We invite you to read our article Mikes Restaurant Baie-Comeau responds to a negative comment and Internet users react very strongly.
Following all this saga on the web, Mikes did not post any comments on their Facebook page or on Instagram. In fact, it was in Google reviews that the company apologized for responding to a review.
We can read: " * This message is sent to you by the head office of the Always Mikes Restaurants * On behalf of the Always Mikes chain, we would like to inform you that we do not in any way support the comments made by our Baie-Comeau restaurant in response to a customer review on its Facebook page. It is the customer's choice whether or not to leave a tip, depending on their satisfaction with the service, and no one has the right to require a tip or to judge anyone in connection with the tip. We sincerely apologize for the events that occurred and the way our Baie-Comeau branch handled this unacceptable incident. Rest assured that action will be taken to ensure that such situations do not recur in the future. Thank you ».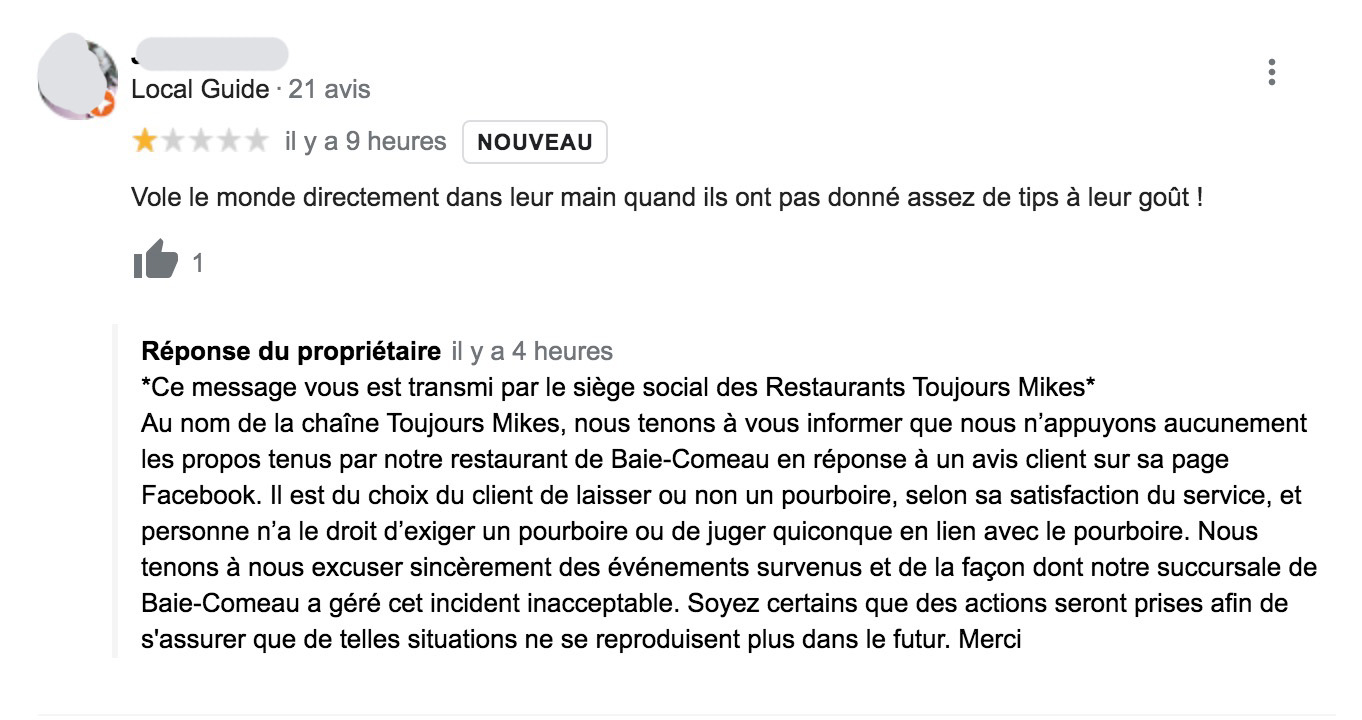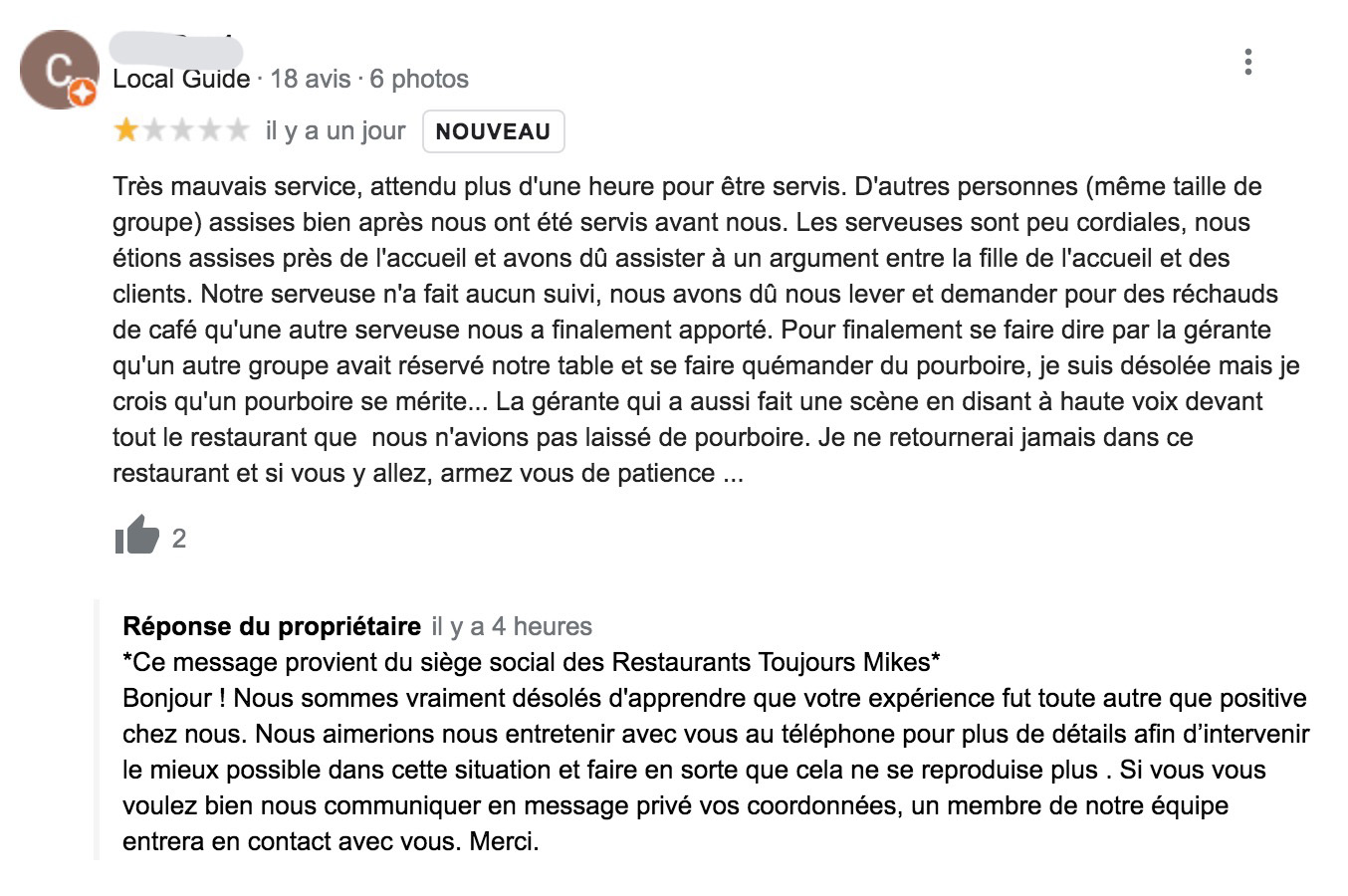 For the start of the saga, we invite you to consult: