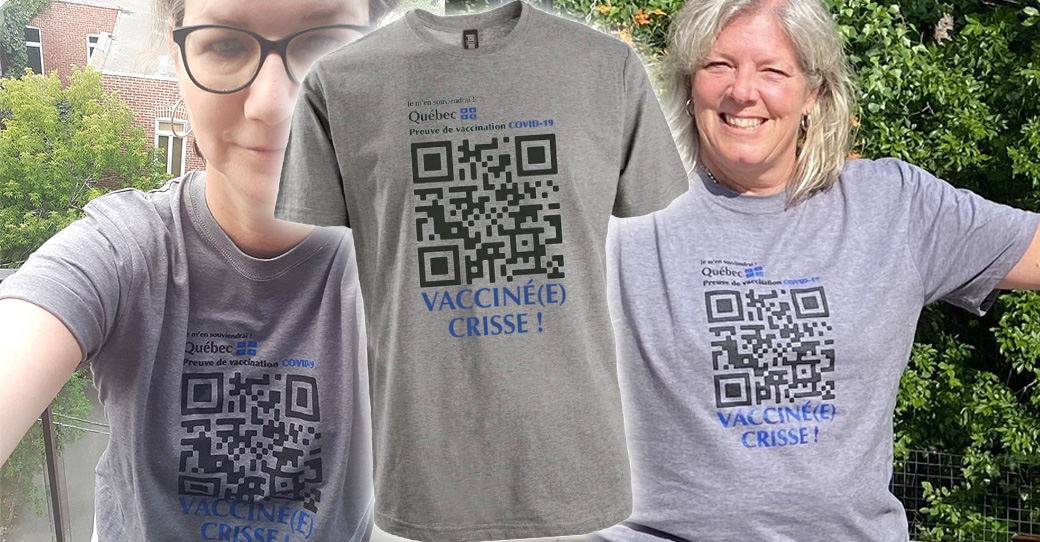 You can order a t-shirt with a QR code to say that you are vaccinated
Sophie Durocher uploaded a photo of her with a t-shirt that makes Internet users react quite a bit. Many find it fantastic while others don't like it at all. This is the VACCINATED (E) CRISSE sweater! proposed by The advertising tool. We can see a QR code on it while saying proof of vaccination with a pretty official design from the Quebec government.
You can read this little text on the advertising tool website to highlight their t-shirt: " In 2020 nobody wanted to be POSITIVE… But in 2021, we strongly urge Corona to become a beer again, in your forties the age of reason and that bubbles are only found in champagnes! This wonderful short sleeve t-shirt will make washing your hands easier! It might not allow you to run through customs, hug or kiss every stranger in your path, but it is guaranteed to make everyone in front of you smile! A nod to all the stakeholders in our health system who are still contributing to the fight against this pandemic. Thank you! ".
The sweater sells for $ 30 on this website.
- sophie durocher (@sophiedurocher) August 21