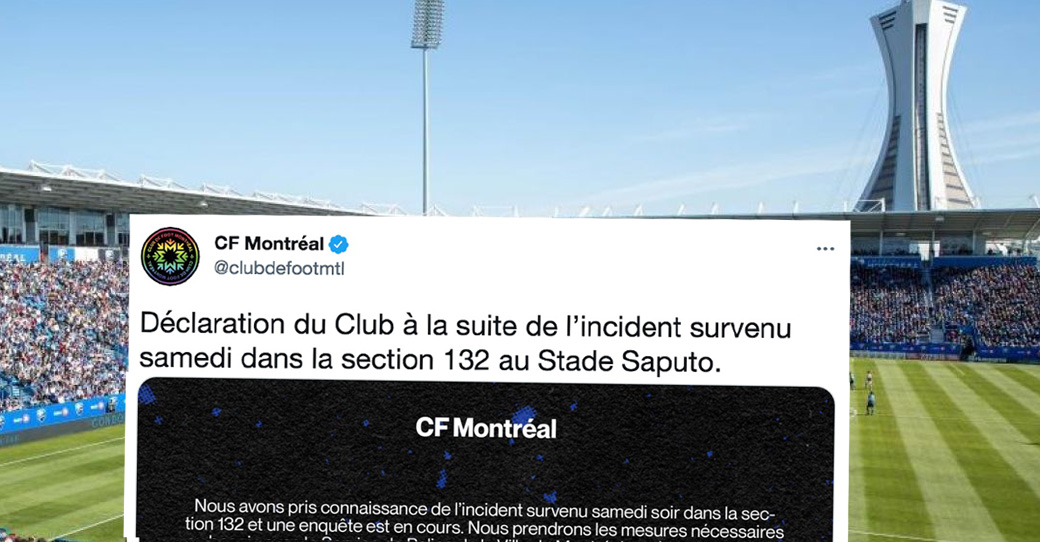 CF Montreal makes a statement and investigates the incident at Stade Saputo
This whole story started with this post which circulated a lot on social networks. We can read that a fan attended the CF Montreal game with a team jersey with the new name. This one went down in the section of the Ultras to better see a penalty shot. If we trust this publication, that's when everything got out of hand.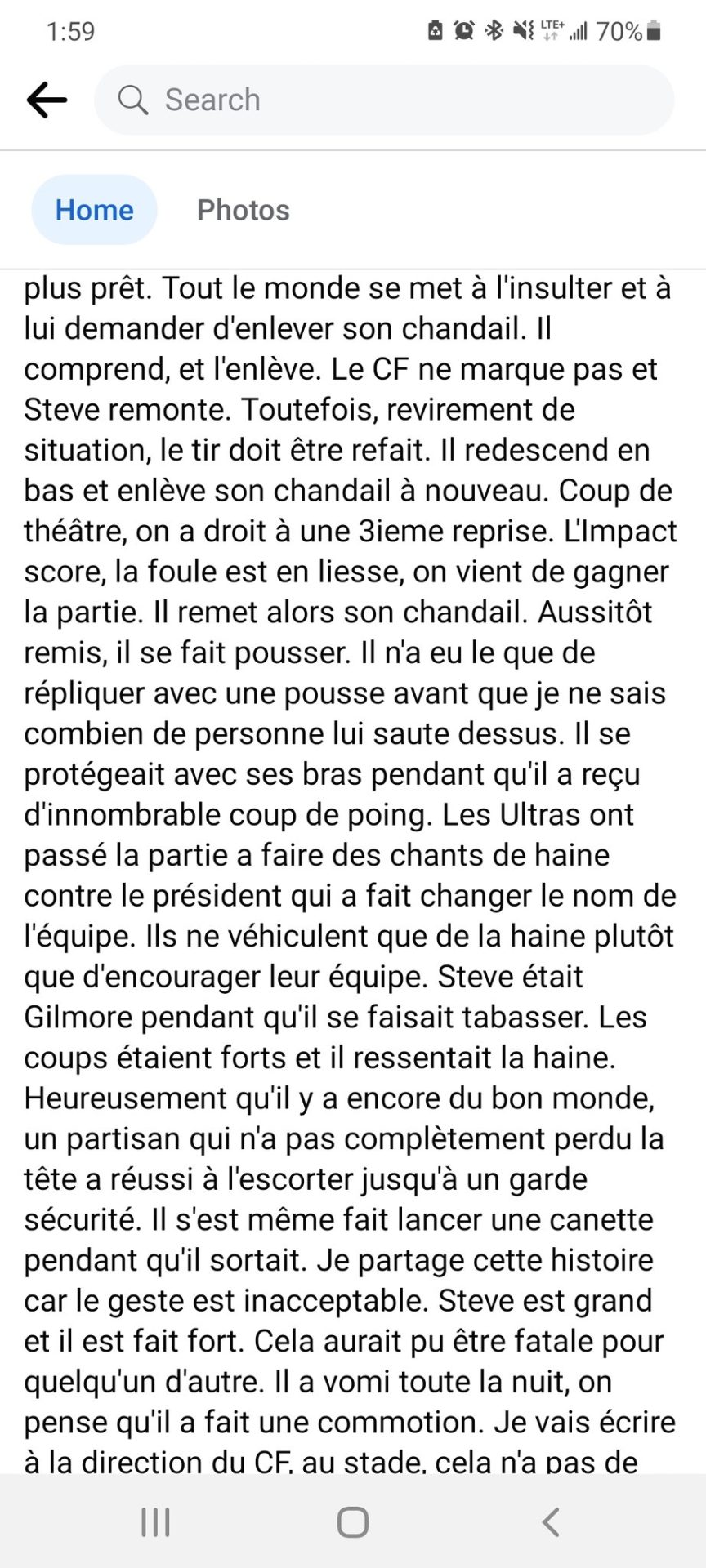 It didn't take long before the Ultras Montreal account commented on the event giving their side of the story.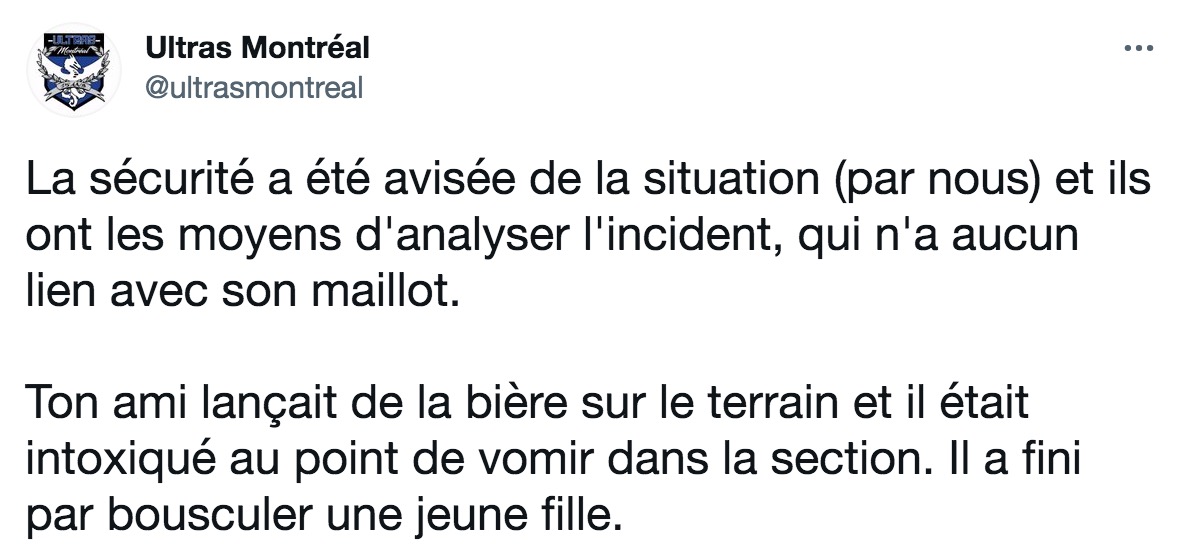 The Montreal CF made a statement on the event, we can read: " We have learned of the incident that occurred on Saturday evening in section 132 and an investigation is underway. We will take the necessary measures if necessary with the Police Department of the City of Montreal, after having clarified all the facts. We remind you that CF Montreal does not accept any act of intimidation or violence at Stade Saputo. It is of the utmost importance to our Club that supporters, as well as players from opposing teams, can come to the stadium safely and without fear of being targeted by such acts. We invite you to contact us at any time to report a wrongdoing in the stands during a game. »